The Loop
I've found the answer to golf's problems. It's in Westport, Connecticut
"They're not making courses like that anymore."
--Longshore Golf Club professional, John Cooper.
In the context of golf's present struggles, this qualifies as a dissertation. Cooper isn't suggesting that his Westport, Conn., muny, which rose from an onion field in 1922, represents any startling design, or that it threatens to make a list of courses Golf Digest considers great. He's certainly not going to argue that Longshore is a "stern test of golf." If it's any test of all, it's an open book quiz, with the curve running pretty high. It's "sporty," he says. And you give him that.
Longshore measures only about 6,000 yards from the back. Its par is 69. It is flat and its greens are not superfast, running in the 9-10 range. Bunkers, of which there are about 70, are a work in progress, and a bit stony.
But visit Longshore on a weather-friendly weekend or weekday afternoon and you see the sport all those industry meetings and symposia seem to be pleading for: men, women, boys, girls, couples, families, buddies and retirees, carrying, pulling carts or riding, but moving steadily -- four hours even on Sunday afternoons, a pace most places don't even aspire to anymore -- around a pretty course where bunkers are eye-browed with golden fescue and the fairways are cut not too tight and plenty wide.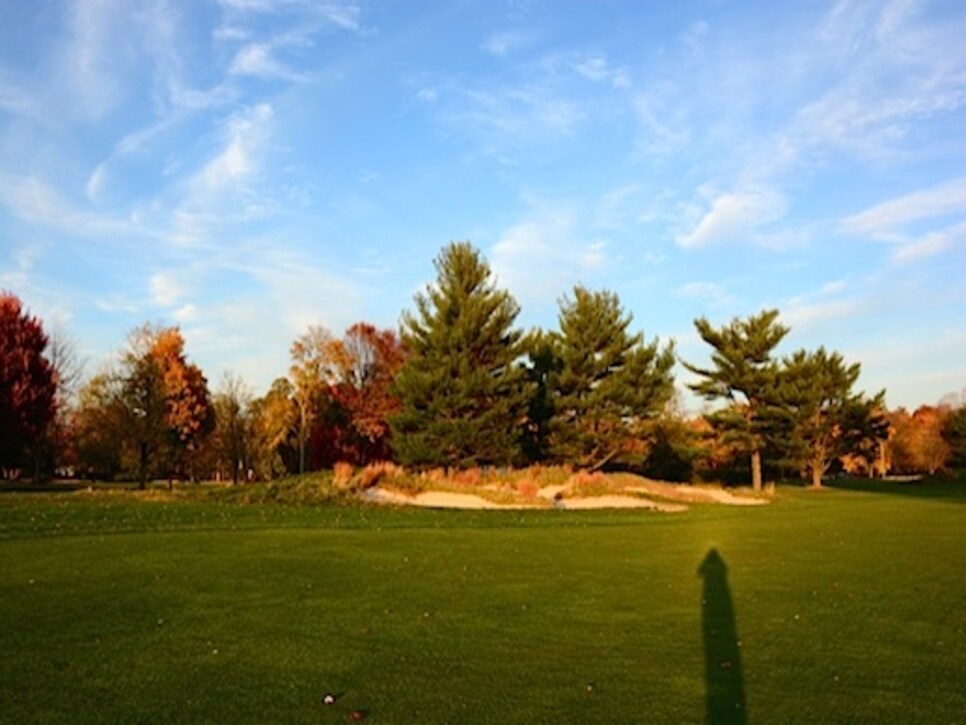 On the warm-up range -- irons only -- hitters spend half their time staring out at the water where sailboats, motorboats, rowers and fisherman work the waters of the Long Island Sound. Often there's a circle of Sunfish where kids enrolled in the sailing program are learning to tack -- or right a capsized Sunfish. Clearing out the "garbage" trees and shrubs along the landfill-based range was Hurricane Sandy's gift to Longshore. It created The Most Spectacular View on the Dinkiest Range in Golf.
The second gift the course got was a First Selectman, Jim Marpe, elected two years ago. Marpe plays golf, was one of Accenture's founding partners, and ran partly on a campaign to bring Longshore Back. His "This is not right!" video from the pockmarked first green went viral. Marpe hired a Parks and Rec man who raised golfing kids here and who has a membership at Pinehurst. ("I don't think you can ever go wrong by having high standards," says the director, Charlie Haberstroh.) They hired ValleyCrest, the course maintenance firm, a year ago, and what had become a rundown track with abominable greens got turned around and became Longshore again. It isn't recording the 40,000-plus rounds it did in its heyday, but numbers are creeping back into the mid-30,000s.
I played Longshore a lot this summer with a group of guys who liked to tee off about 1:00 on Sunday afternoon and be off the course by 5. It never failed. A couple of us belong to private clubs but found the pace and the convenience of those afternoon rounds irresistible. The fact that we could "score" was nice, too. Longshore is, above all, playable.
So in the middle of industry meetings convened to solve the problems that keep players away from our game -- time, expense, difficulty -- I kept coming back to this "easy" little muny. When architect Bruce Charlton told last month's USGA Pace of Play Symposium, for example, that "If we kept designing courses like we did in the 1980s" --- meaning very challenging ones -- "we'd be out of business."
The acknowledgment that playability is an important factor not only in pace of play, but also in the sport's attraction to new players, is a theme that's been repeated often lately. David McLay Kidd, who designed Bandon Dunes, said in a Golf Digest story on the year's Best New Courses, "I'd gotten romanced by notions of defending par and resistance to scoring. So I built courses that were difficult. I admit it." Those courses, says Kidd, "took some of the joy and enjoyment out of the game," he says. "I wanted to put the idea of fun back into the game."
At Longshore, fun for beginners is a par or two. For the studs, it's threatening or even breaking par.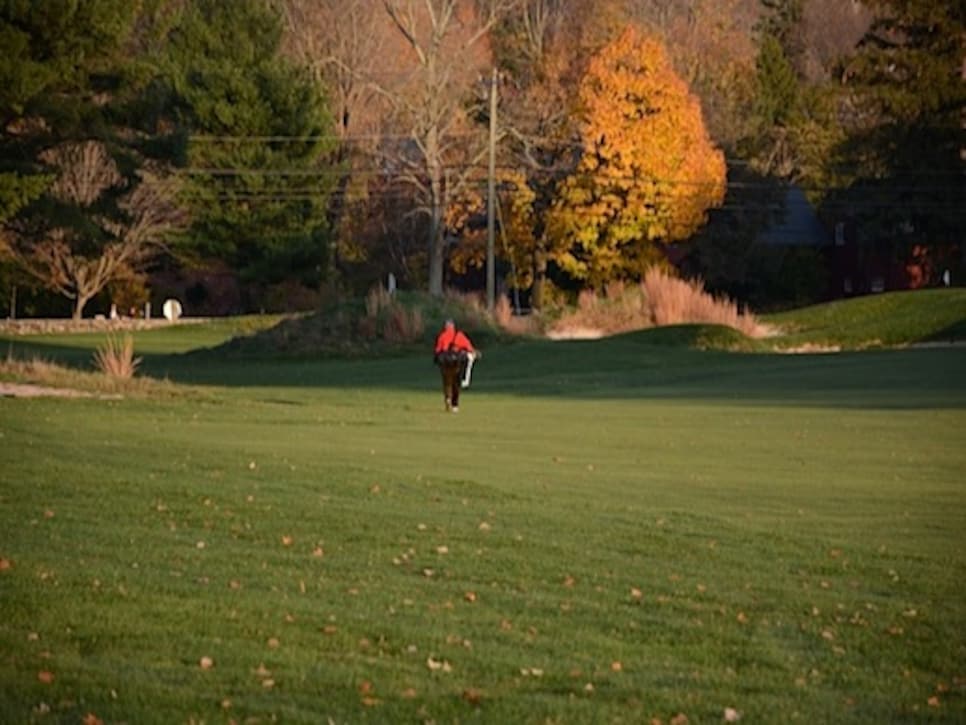 Data is the word in golf initiatives these days. The USGA and its affiliates are measuring walking speed, the effect of tee-interval variance, course flow based on hole sequence, the role of the first group of the day, play patterns, you name it. With that data they hope to be able to advise operators on how to make their facilities more friendly, and "pace-ful."
But it also makes sense, if you find a place where it all seems to be working, do the data in reverse. Like finding the ingredients in Coke, sort of. So here is Longshore's formula.
14: Cost. Longshore is delightfully affordable, just $26 on the weekends for residents, and $19 for juniors during the week.
It's tempting to assign part of Longshore's popularity and success to its setting, and there's no doubt that helps. From the course itself you get glimpses of the water, though no holes abut it.
You're more likely to notice on the road that leads into and around the course and its accompanying inn, dog walkers, bikers, joggers and nature-appreciating photographers who occasionally stop to watch a golf shot or, politely, wait for a tee shot to happen. The feeling is a little "beachy," as Cooper puts it, but mainly of a park dedicated to fitness, with golf being part of, but not the sole object of, that goal.
"Longshore is challenging for those who want to be challenged and straightforward for those who are there for a recreational experience," says First Selectman Marpe. "It's kind of a country club experience without the cost or complications that can come with a country club."