The Loop
It's the most wonderful time of the year...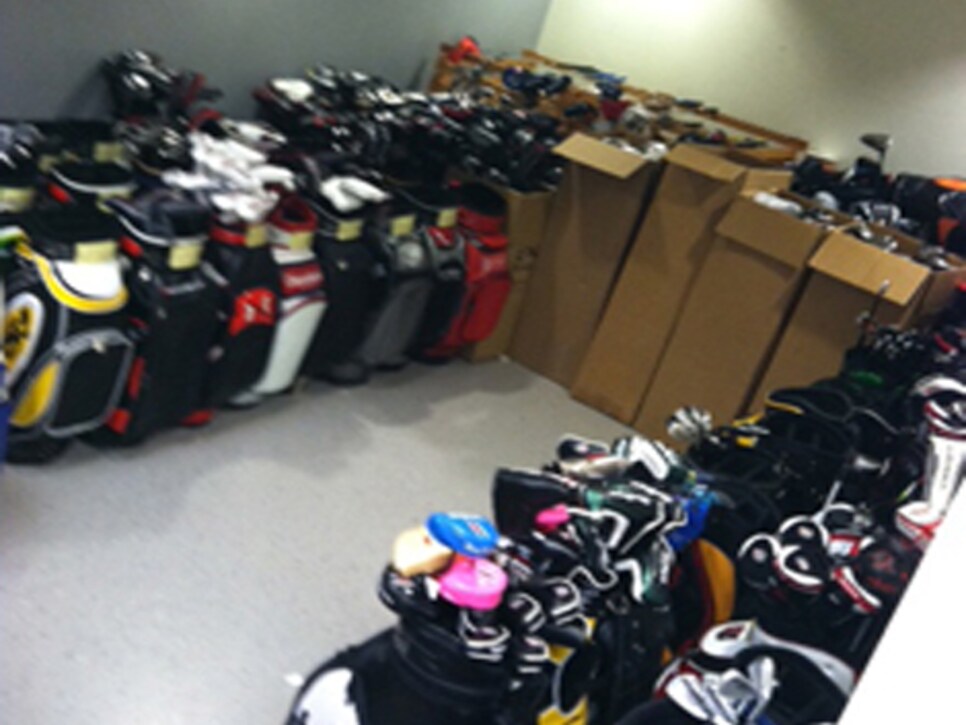 The equipment closet at Golf Digest Hot List Central is starting to fill up as the candidates start rolling in for the 2012 Hot List. While we can't reveal most of the new products we're seeing, we can talk about a few of the current arrivals. There are several hundred entries already (Example: 90 putters in the house, even some belly lengths), but here's a sampling of some clubs to be in stores before the end of this season:
The updated forged iron design from the J38 Dual Pocket Cavity is aimed at low to mid-handicap players and utilizes milled out pockets in the cavity that are angled toward the perimeter for increased stability on off-center hits compared to the J38. The J40 line also includes more traditional blade irons, a hybrid, a forged wedge and a four-piece titanium driver that comes in 445- and 430-cubic centimeter sizes.[
](http://blog.golfdigest.com/golf-equipment/blogs/hotlist365/BJ40.JPG)
Callaway XF irons: The multiple-piece super game improvement iron includes a forged 1025 carbon steel frame and a high-strength Carpenter 455 steel face designed to enhance ballspeed and stability for hits across a large area of the face. According to the company, it marks the highest moment of inertia for any iron in Callaway history. The set includes two hybrids and the steel shafts are the lightweight True Temper GS95.
The longest-shafted driver from a major manufacturer in history, Cobra's new entry features a 48-inch shaft (1 1/2 inches longer than TaylorMade's Burner SuperFast 2.0, for example), a sub-270-gram total weight and a weight-saving grip just barely big enough for two hands. The Grafalloy Blackbird shaft features a special textured coating designed to improve the shaft's aerodynamics.
More updates as they come available...