News
It's Patriot Golf Day this weekend. Here's how you can help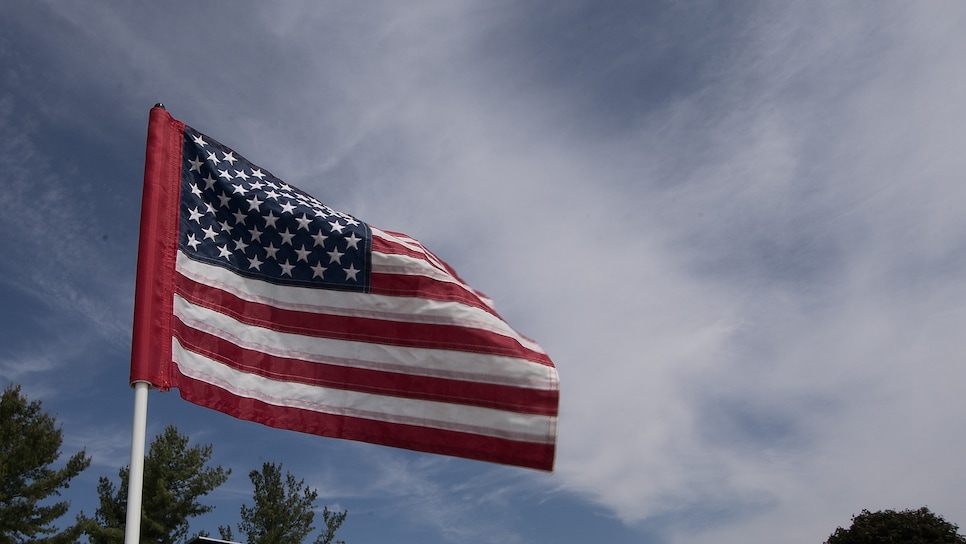 For the 10th year, golf courses around the United States are teaming up this weekend with Folds of Honor to host Patriot Golf Day. The event, which runs from Sept. 1-4, raises money to provide tuition and tutoring to families of military men and women who have fallen or been disabled while on active duty.
The event was conceived by Major Dan Rooney. When returning from a tour of duty in Iraq, Rooney observed the remains of a fallen soldier reunited with his family, particularly the soldier's young son. As the casket was removed from the plane, those on board were asked to respectfully stay seated; unfortunately, Rooney noticed half the passengers ignored the request. The moment spurred Rooney, who wanted to not only give back to those who didn't make it back, but to keep the services of the military in the mind of the public.
That inspiration sired Patriot Golf Day. During Labor Day weekend, hundreds of golf facilities around the country host special events and tournaments for the cause. Additionally, many courses ask golfers to donate at least one additional dollar to their greens fee, which will go to the foundation.
Since its inception, more than 16,000 scholarships have been rewarded for these efforts. In 2016 alone, $6.1 million was raised.
"Every year we are overwhelmed by the generosity and support for our cause," Rooney said. "We could not advance our mission without the golf community and supporters around the nation."
This year, Jack Nicklaus is serving as honorary chairman.
"I never had the privilege to serve our great nation, but I am passionate and committed to any initiative that allows us to recognize, assist and support the men and women of our military, who have sacrificed so much for our freedom," Nicklaus said in a statement. "When we can use the game of golf as the vehicle to give back, it becomes even more meaningful to me. That's why I feel blessed to be involved with projects like American Lake Veterans Golf Course, or partnering with great organizations like Folds of Honor and the PGA of America, with its PGA HOPE program."