Approach Shots
Tom Watson: It's Ok To Lay Up On Par 3s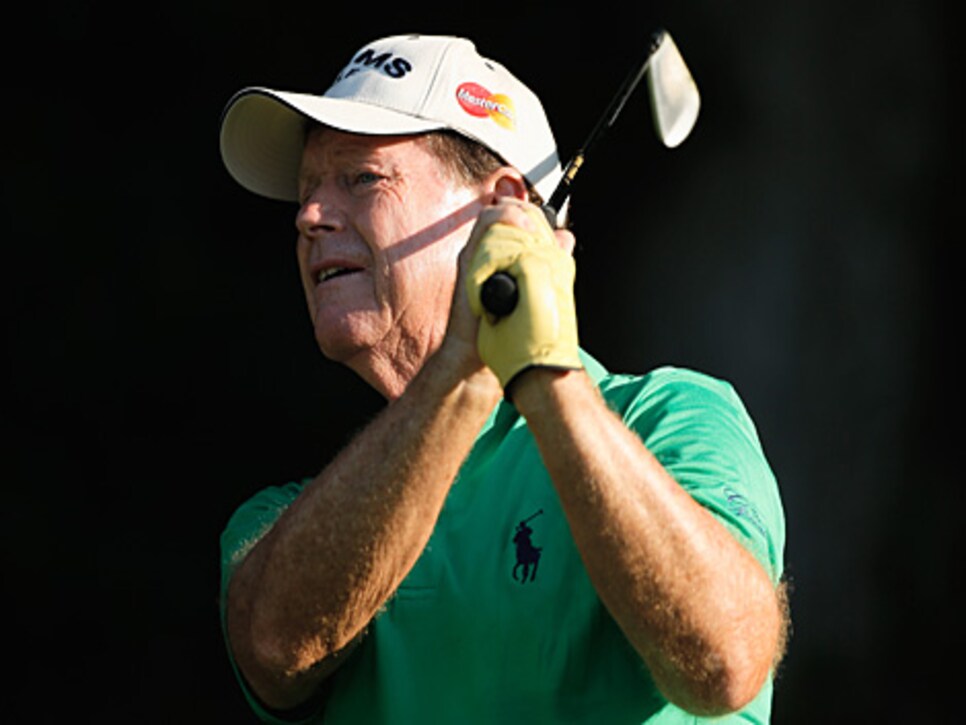 When you're standing on a par 3, it's easy to see nothing but that pin, waiting to be fired at. But, sometimes going for it isn't the best play. Some par 3's are just plain tough: long, bunkers in front, water all around, false fronts, it could be anything. If you've played a par 3 a few times and have never hit the green, it might be time to look at options other than going for the green.
Tom Watson says that even he has laid up on (rare) occasion. He says that if you're looking at a tough par 3, look away from the green to see where the bailout areas are.
"I'm always surprised when players will lay up on a par 4 or 5 but won't do it on a difficult par 3," says Watson, "Especially when the odds of hitting and holding the green are long. Golf is about thinking one shot ahead: Where's the best possible place to play the next shot?"
Especially when you're dealing with a long shot over water, be honest with yourself about how far you can carry the ball. Often, there are spots short left or right that you can hit to. Then, worst case, you're walking away with a bogey. You may even get up and down for par.
Both of those scenarios are a heck of a lot better than dunking one in the water.