The Loop
It's not just Bernhard Langer's game that's worth imitating
Arguably the most dominant golfer on any tour in 2014 celebrates a birthday today. Happy 57th to Bernhard Langer, owner of two green jackets and a slew of international titles to go with his 23 Champions Tour wins -- five of which he has claimed this year.
Looking back through some old photos of Langer, we realized that the German was quite the swaggy dude in his day. Long before Rickie Fowler was born, Langer was rocking some serious single color set-ups, including the head-to-toe red look he cued up to win his first Masters title in 1985.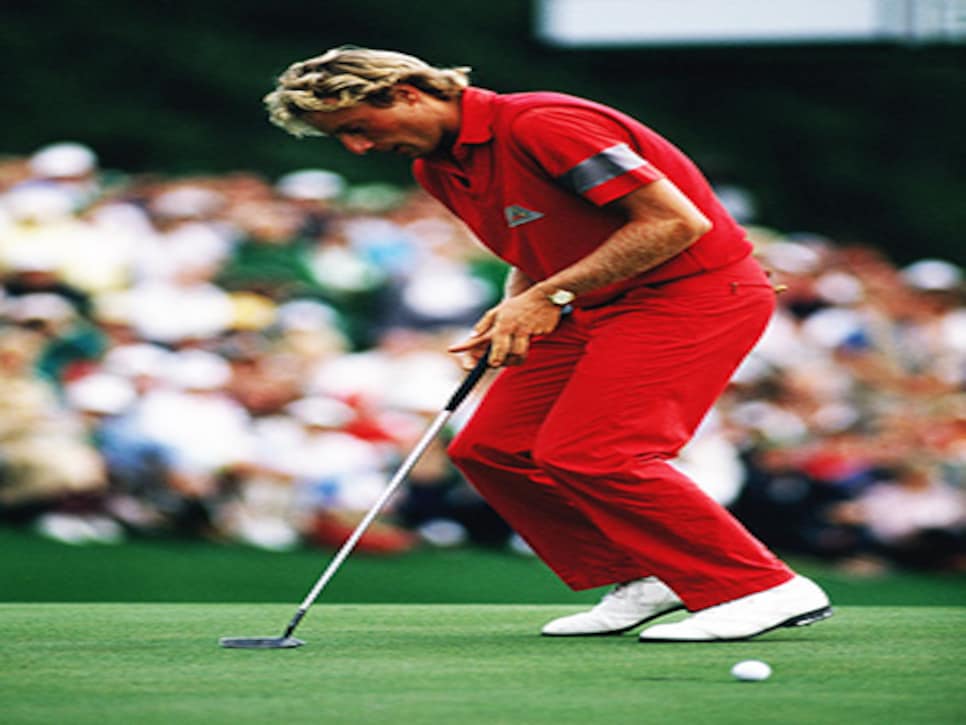 We'd suggest starting with something subtler, but don't be afraid to try out this monochromatic move from the former World No. 1.