The Loop
It's miserable in the Northeast. Let's torture ourselves with photos of Pebble Beach
During winter in Golf Digest's Connecticut offices, we have modest ways of scratching our golf itch. In the middle of a conversation, it's common for an editor to mindlessly grip one of the dozens of golf clubs lying around, perhaps mimic a takeaway. We have putting competitions on our indoor putting green. Once in a while (when the boss isn't around) we'll hit bump-and-runs down one of the long corridors, trying to direct a ball through an open doorway.
Today we can't even do that. For the second time in three days, snow has hit the area and the offices are closed. As I write this, there's the sound of a snowplow scraping against the pavement of my street.
This is all a long-winded and admittedly self-indulgent way of saying we wish were at Pebble Beach -- which, with all due respect to the wraparound schedule, feels like the real start to the golf season. The familiar holes, the ambient sounds of Stillwater Cove, the fact that there's not a snow blower anywhere in sight -- it's all too much for many of us to take. Still, let's torture ourselves with more images of one of golf's most majestic settings.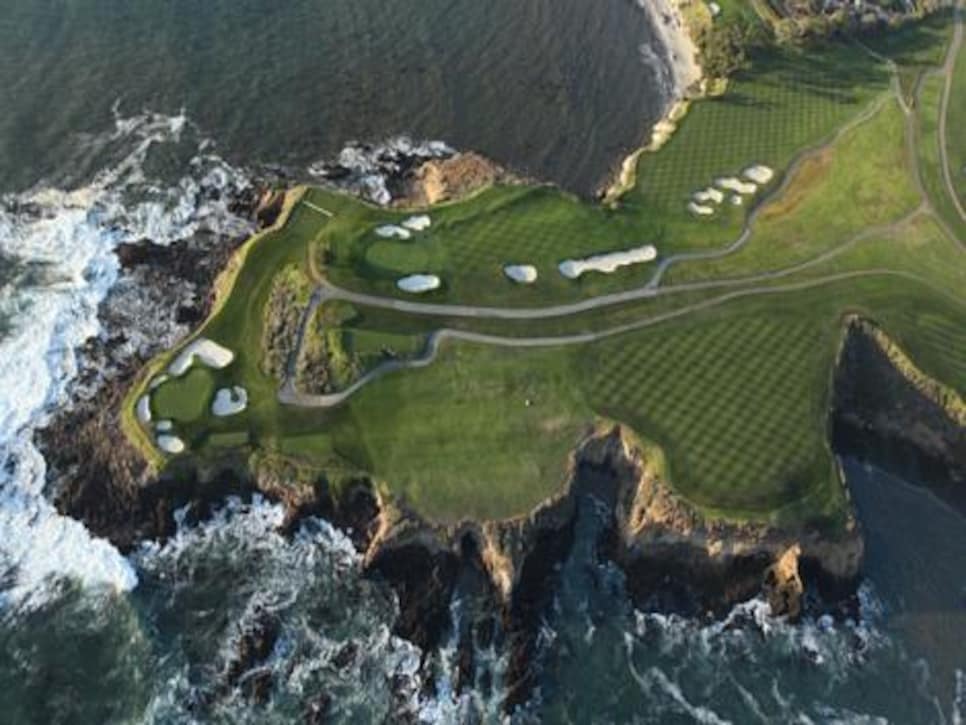 *An aerial view of the sixth and seventh (left) holes. We're told the green stuff is called "grass."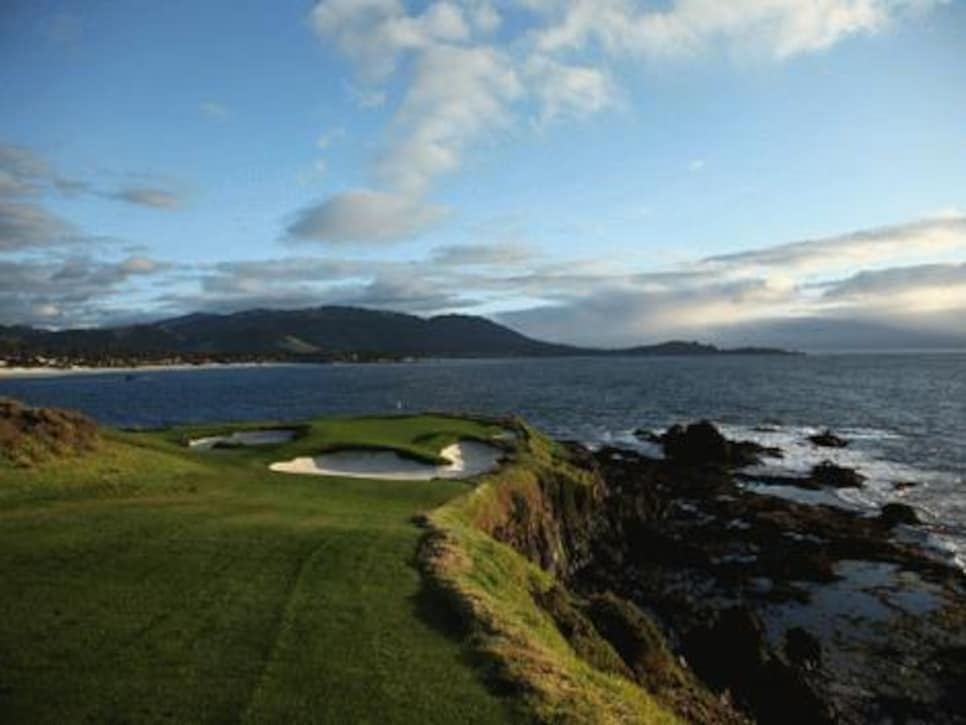 *Another view of the short par-3 seventh, which in another setting would make for a decent sledding hill.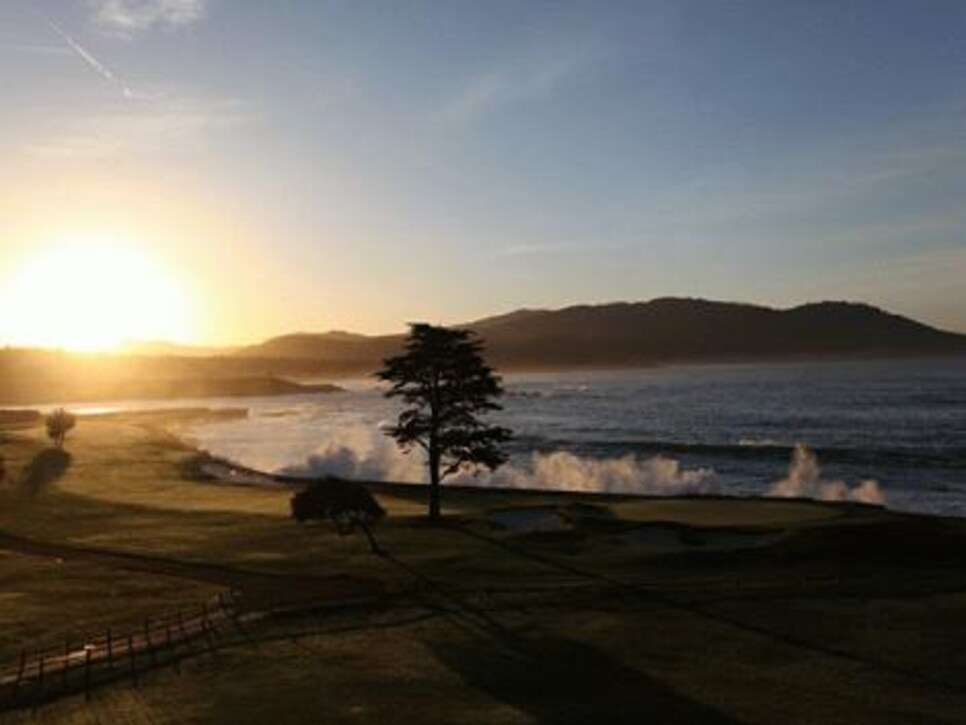 *The par-5 18th, up there with one of the great finishing holes in golf. Wind is often a factor, but you can play it without a ski mask!