The Loop
It's been 20(!) years since Tiger Woods' first PGA Tour win. Here are 7 fun photos from that week
On October 6, 1996, Tiger Woods won his maiden PGA Tour title at the Las Vegas Invitational. Woods shot a final-round 64 at TPC Summerlin to catch Davis Love III at 27 under (it was a five-round even then), then beat him on the first hole of a sudden-death playoff. Twenty years later, while we wait to see when Woods will make his next start, let's take a quick look back at the first of 79 (and counting?) PGA Tour wins through some fun photos from that week.
Here's Woods and his then caddie, Mike "Fluff" Cowan, studying a putt together on Saturday: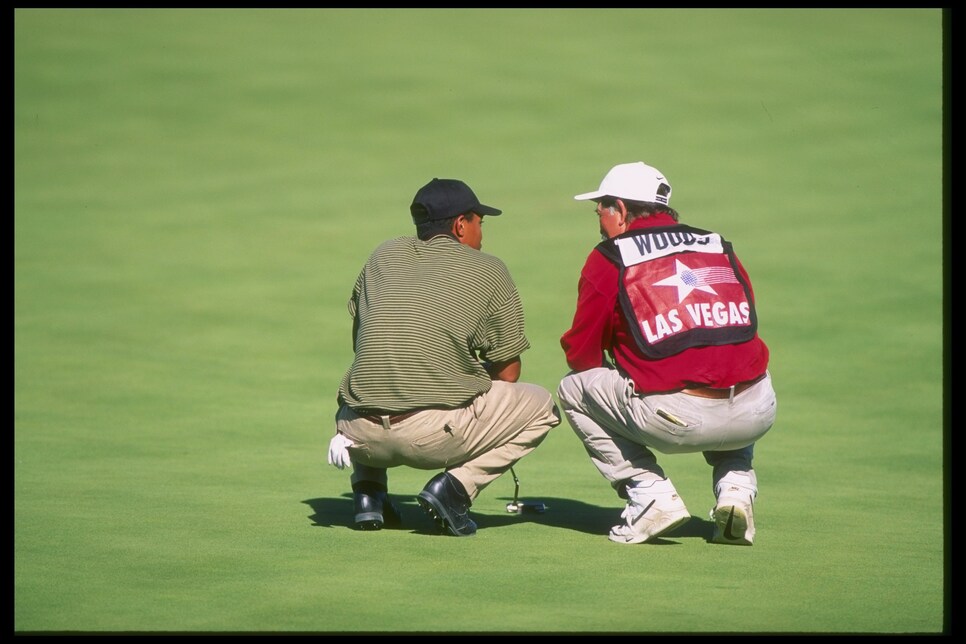 A 20-year-old Woods didn't hold anything back when he ripped at the ball: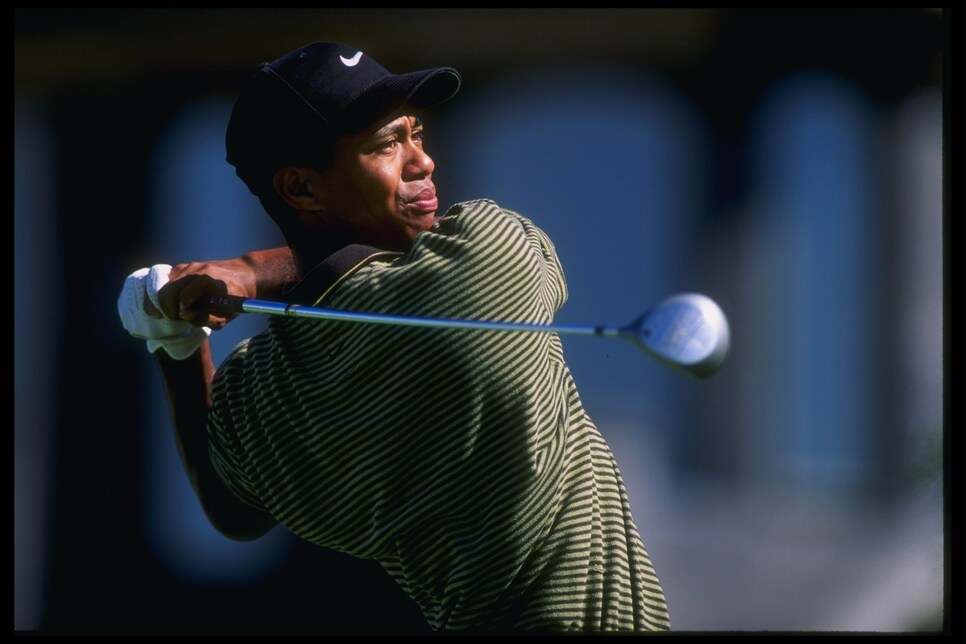 And he didn't always wear red on Sundays.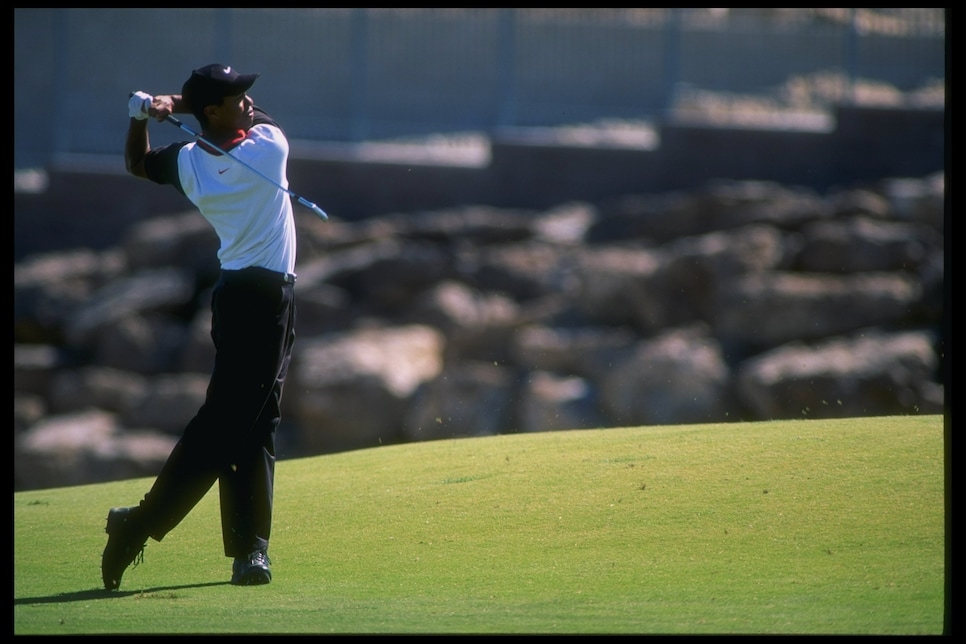 Although, we guess that collar counts. . . Here, you can see it better with this photo of him triumphantly raising his putter: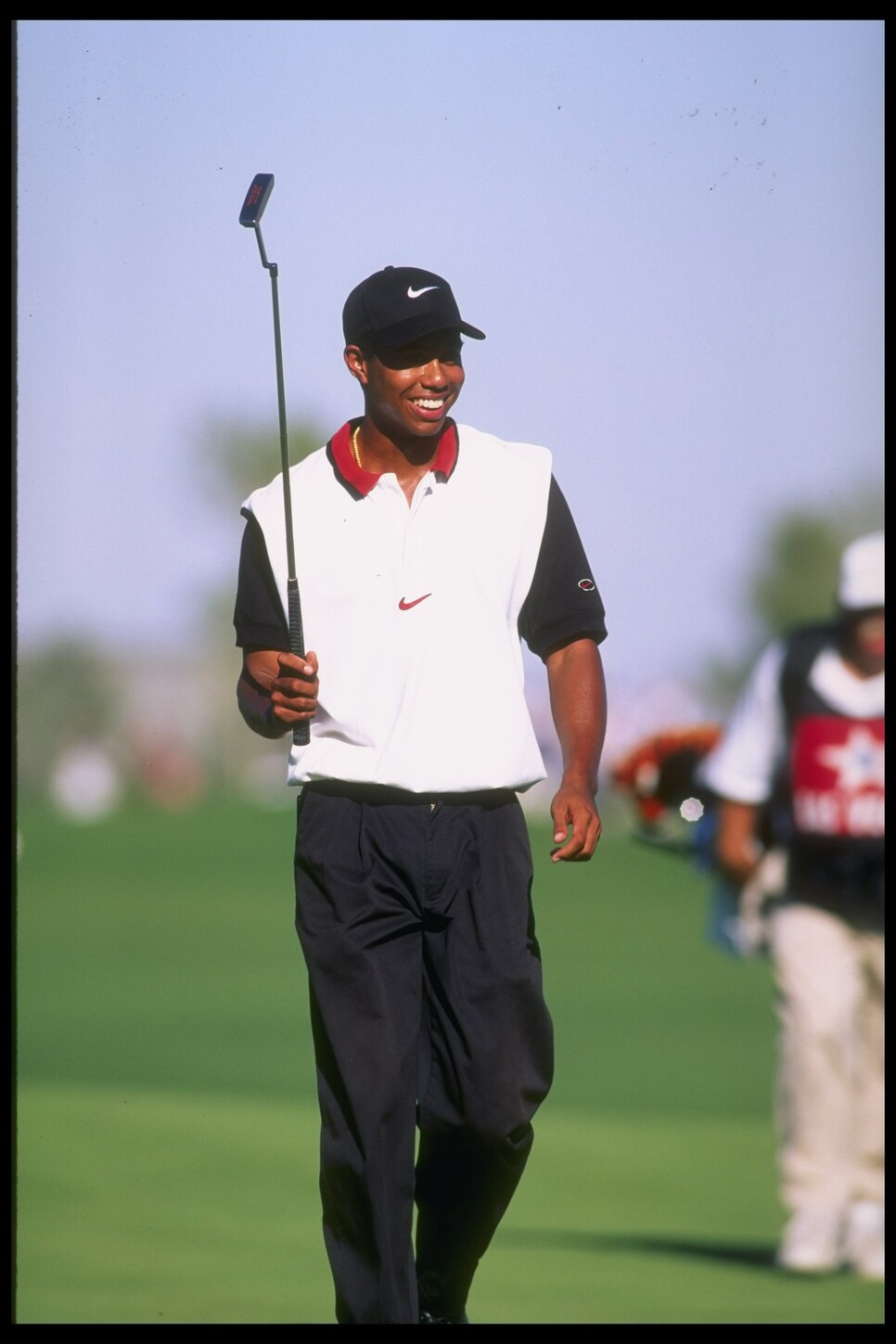 And in this one where he flashes a big smile of relief. After all, he had been a pro for all of six weeks, so it was nice to finally win.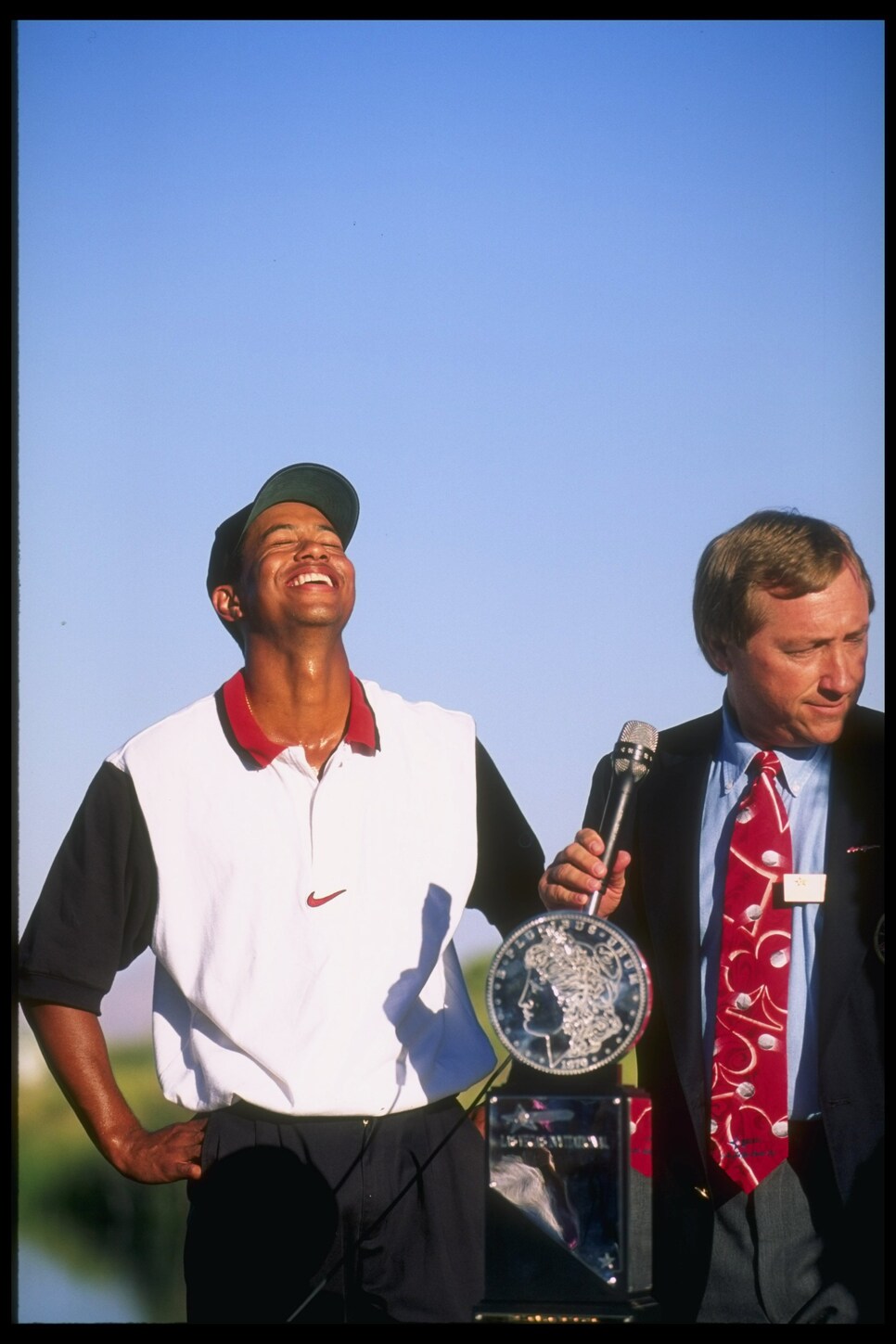 Woods was still all smiles as he took the assembled press through his thoughts.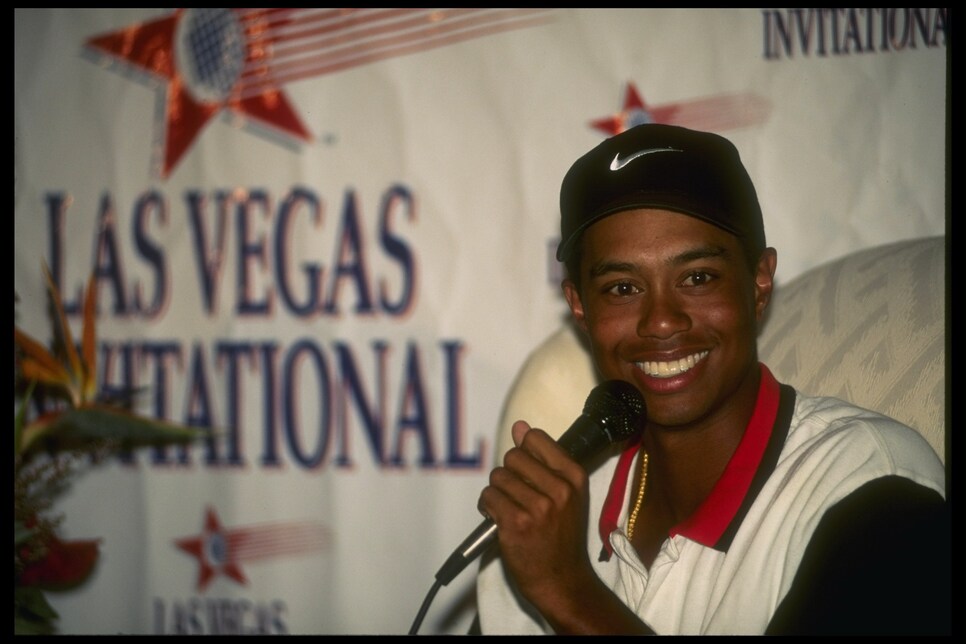 And. . . Vegas showgirls?!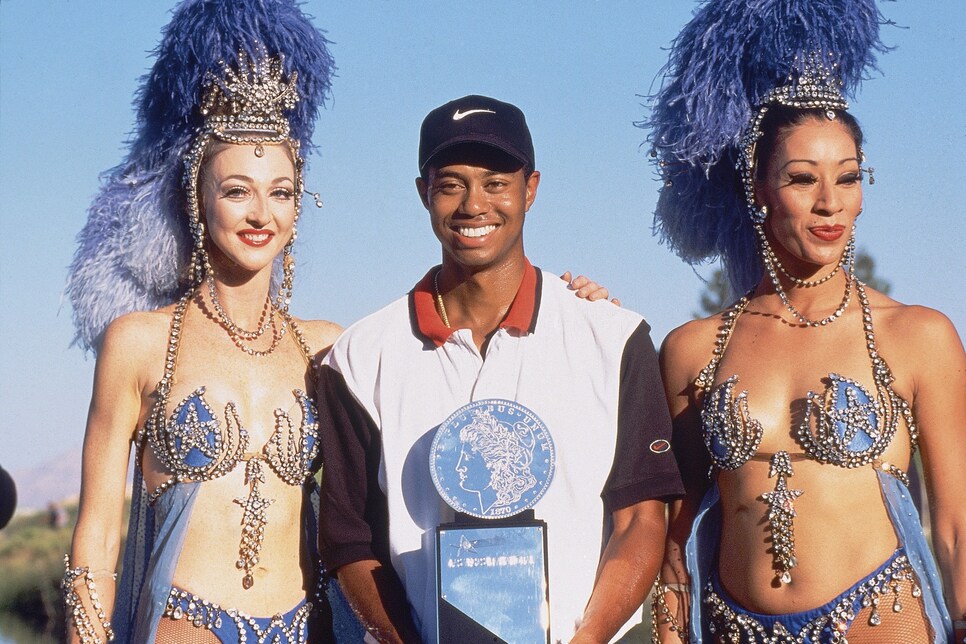 Sports Illustrated/Getty Images
"I go to every tournament trying to win, otherwise you shouldn't even show up," Woods said after. That sounds familiar -- even 20 years later.