The Loop
It's a LONG walk to the Open Championship's shortest hole
TROON, Scotland -- I've just gotten settled into the media center at Royal Troon and my first thought is to get out and see some of the course that's hosting the 145th Open Championship. "To the Postage Stamp!" I declare.
"You've got to be really dedicated," another writer says. "It's WAY out there."
I decide to wait until after lunch. What better way to work off that second chocolate-chip cookie? And then I depart.
Royal Troon is a true links test. The first nine goes out one way, and the second comes back in the other. There is no snack bar at the turn. There's just a turn.

But that's OK. I can do it. I'm a (reasonably) young man. Well, at least by definition, I'm a millennial. I decide to count my steps -- with my iPhone, of course. OK, so I really am a millennial.
I don't understand why Opens, including this year, are given to Troon. You play what seems like the same hole over and over again, then you play the Postage Stamp, then you play what feels like the same hole over and over again, again.
It does seem a bit like that, but then again, I'm not actually playing the course. Nothing makes you want to play a course like walking it. And even Owen is enamored with the Postage Stamp. But again, it's out there from the media center and the fans' main entrance. Way, WAY out there. And it's not the easiest walk. You have to watch out for "uneven grounds."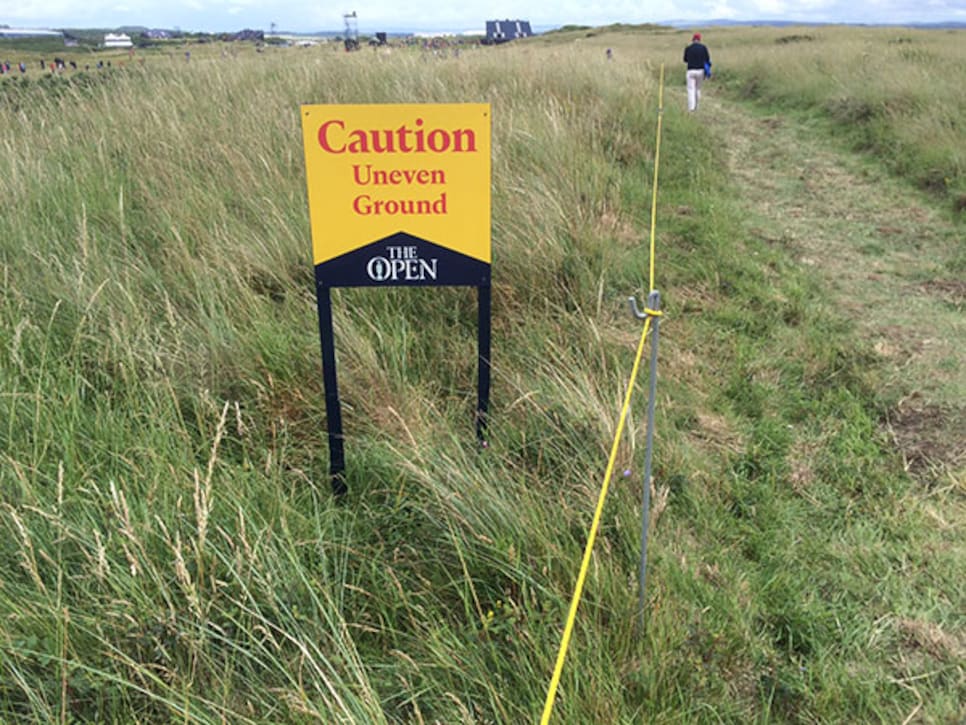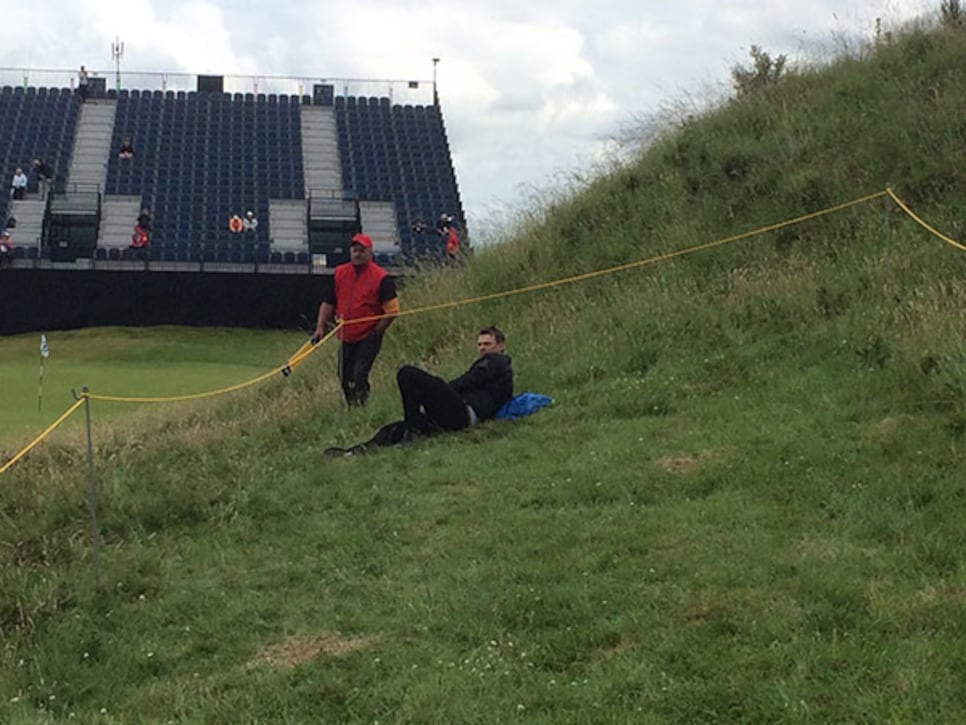 And some area that made me question if I was even on the golf course anymore.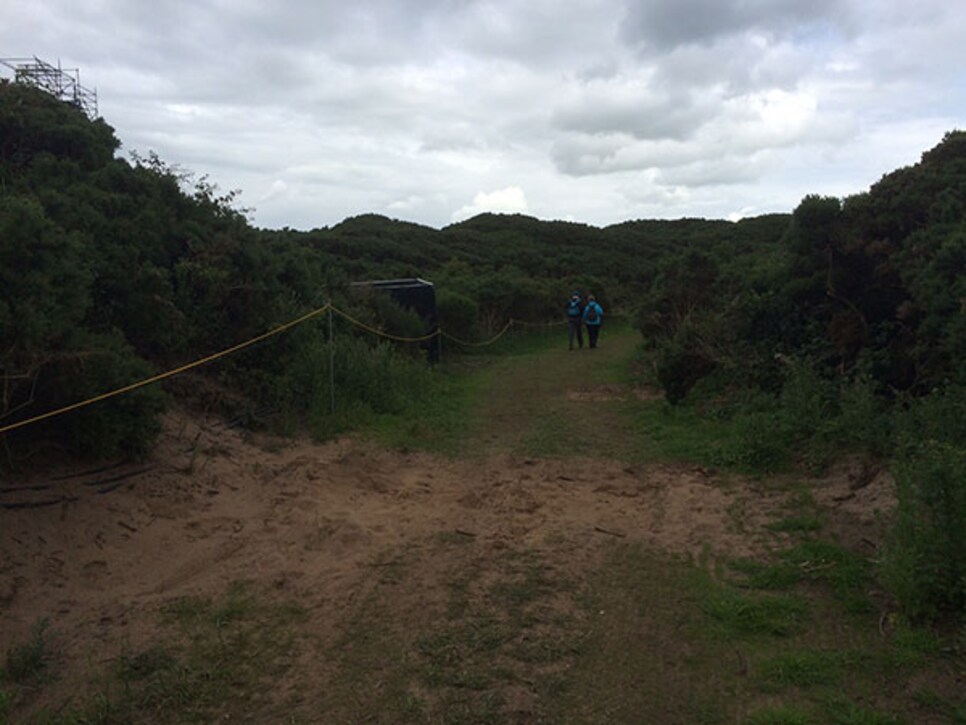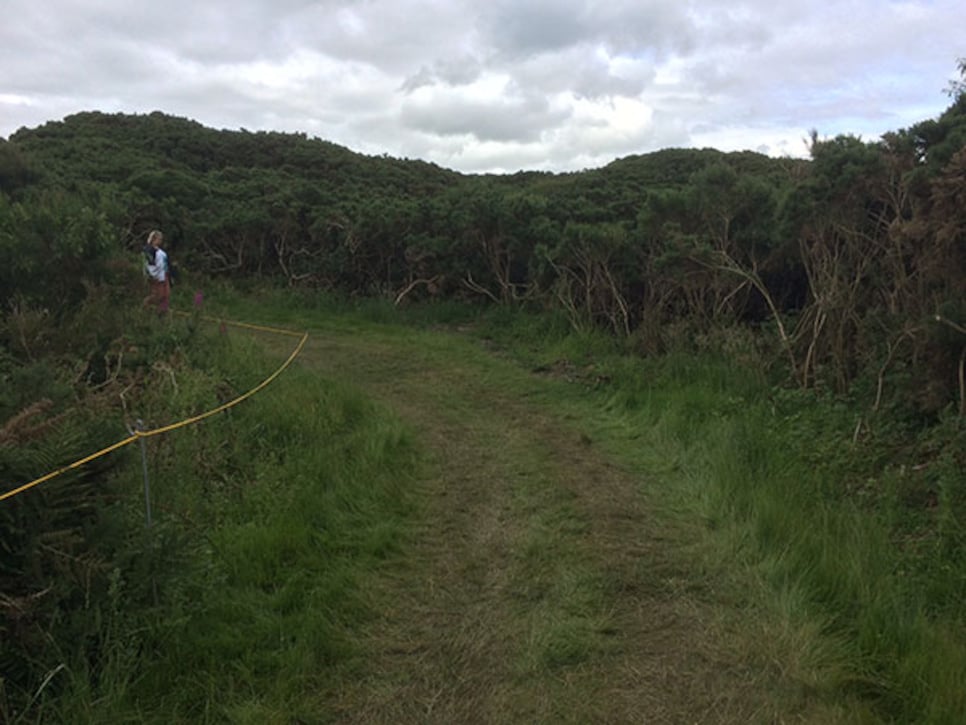 By mixing in walking and a little light (emphasis on "light") jogging, I've actually worked up enough of a sweat to shed one of the four layers I'm wearing. And then, I finally see this: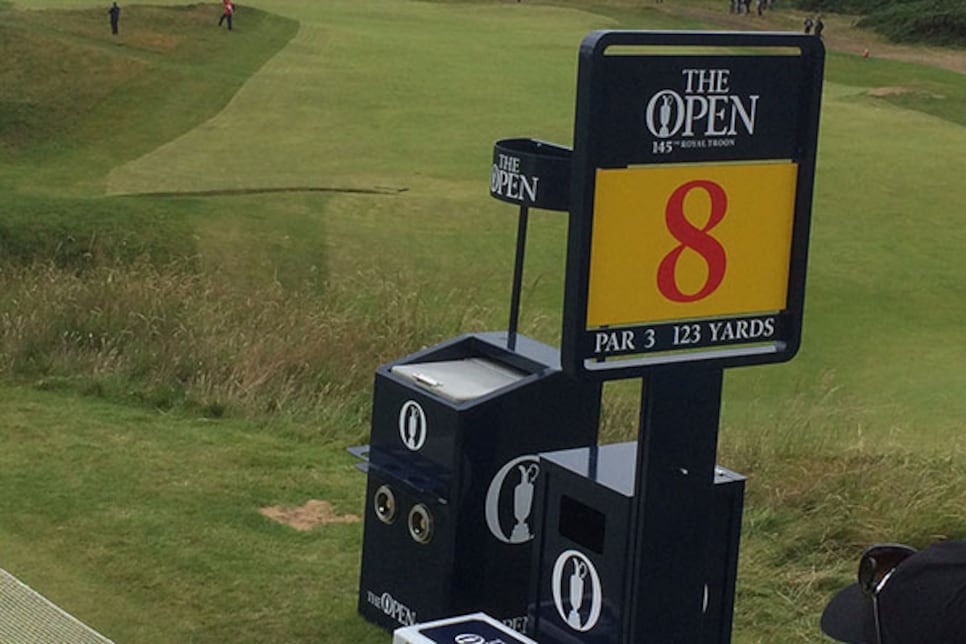 YES! I check my phone to see 4,127 steps, which equates to more than two miles. Then I plopped down on a seat in the grandstand for a bit. Yes, I wanted to see a little golf, but more importantly, I needed to rest up for the long haul back.
As for the hole itself? Spectacular. An elevated tee shot makes it look much shorter than 123 yards. And a fescue-filled mound in front makes that tiny target even smaller. And you can just make out that devilish sliver of sand on the left of the green, the dreaded Coffin Bunker.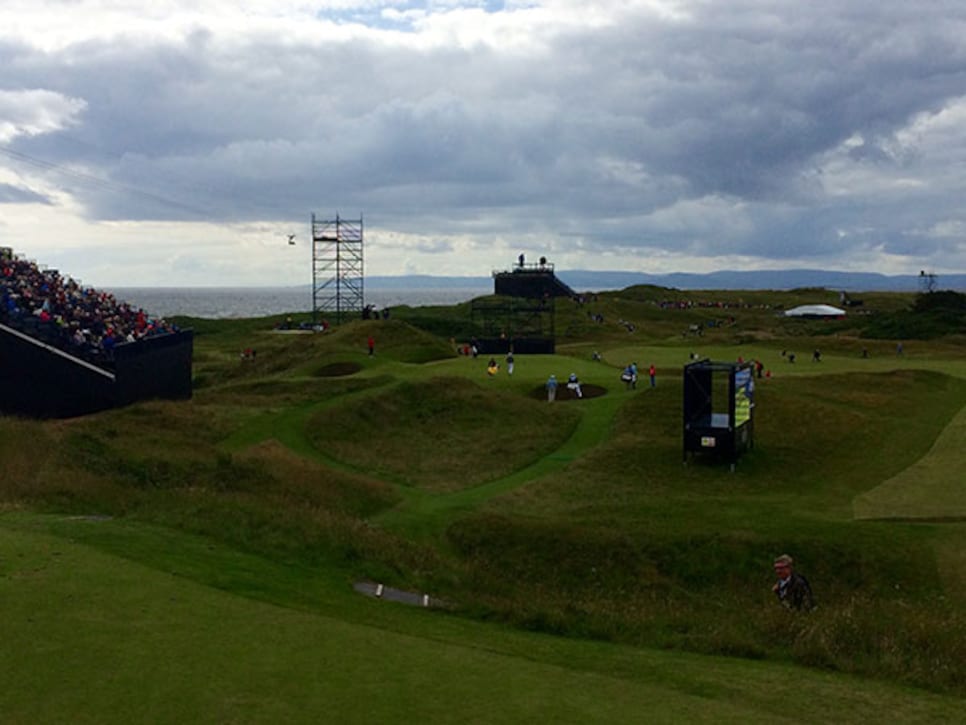 As I sat and soaked it all in, the sun came out, creating a positively glorious scene. Unfortunately, you'll have to trust me on that. My phone died.