The Loop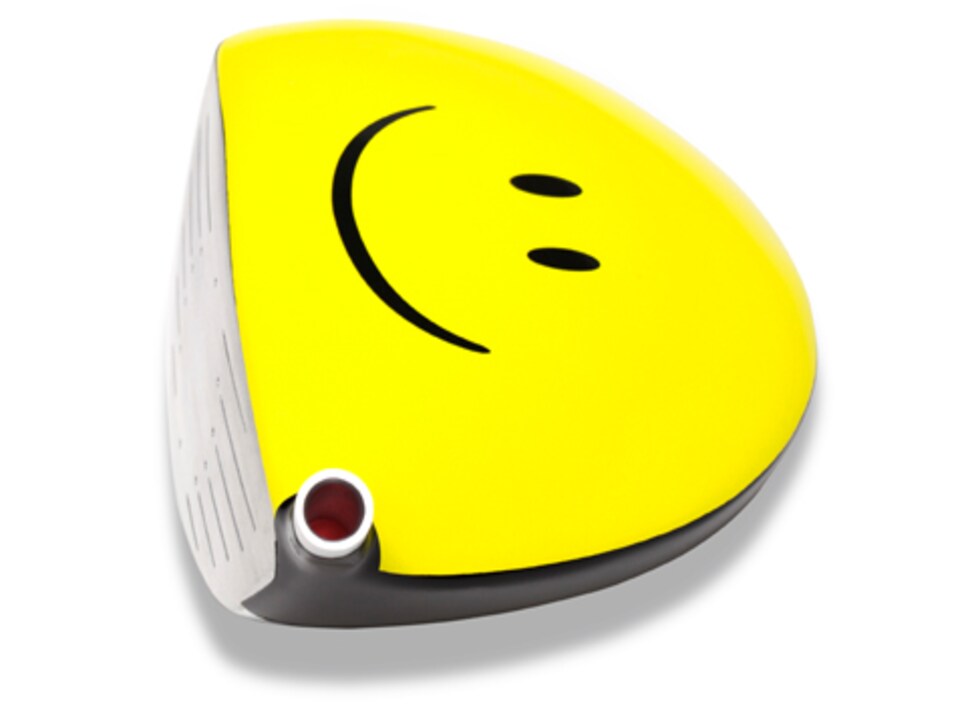 Sticker shock: Is that a driver or are you just happy to see me?
As color and customization flood golf, Club Crown has taken the trend to another level. Its $40 decals are made from an adhesive 3M film that fits any driver, fairway wood or hybrid. There are more than 300 designs, with more on the way, including college and pro sports logos, argyle, camouflage and animal prints. The film won't peel or bubble and is installed at one of Club Crown's 70 retailers nationwide.
The decals are USGA-conforming and will add one swingweight point, or two grams, to your driver. This will raise the center of gravity as well, but not to the point where anyone other than a tour pro would notice. What happens if you grow tired of the way they look? The decals are easily removed. More info.