The Loop
It sure sounds like Phil Mickelson, as a player or assistant, will be at the 2016 Ryder Cup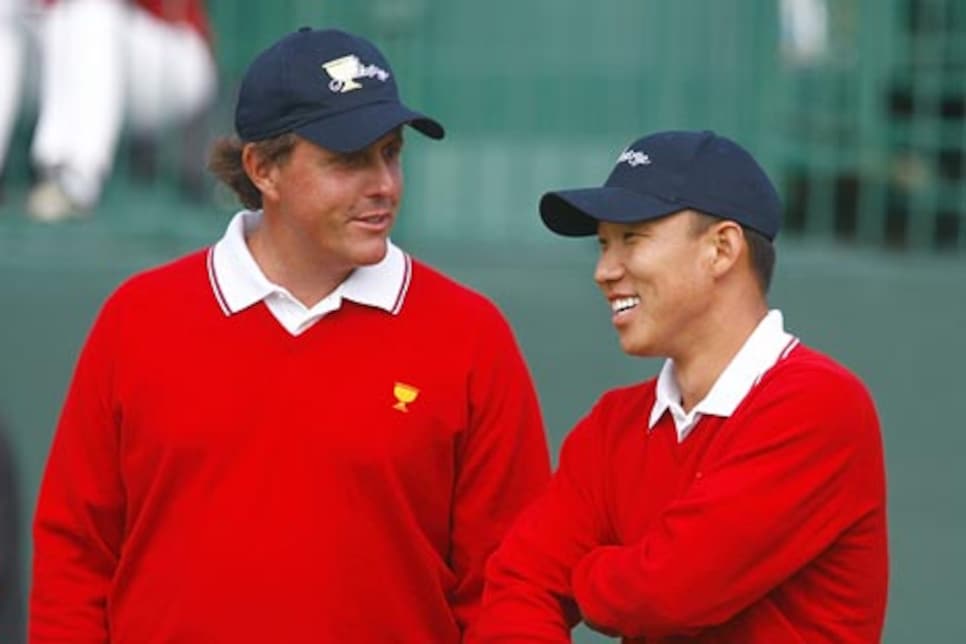 Davis Love III announced on Wednesday that Tiger Woods, if he fails to qualify for the 2016 Ryder Cup as a player, will be a vice captain for the American squad next year at Hazeltine National. Those parameters may apply for another U.S. star:
In the Ryder Cup guidelines, the teams have the latitude to name five assistants to their respective clubs. Aside from Woods, Love has picked Tom Lehman, Jim Furyk and Steve Stricker to be by his side. Reading the tea leaves, the open spot could be in line for Mickelson, who's been instrumental in the 11-man committee to help with the Ryder Cup process following the American debacle at Gleneagles in 2014.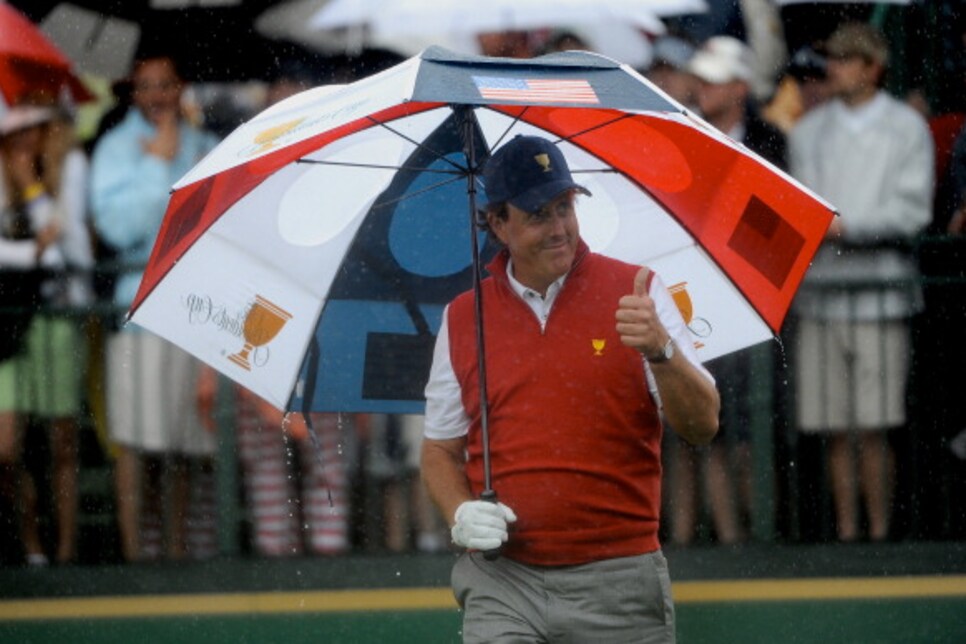 So why wasn't Mickelson mentioned in the Sea Island press conference? Simple: Unlike Tiger, who may not be inside the ropes for quite some time, Mickelson has a viable shot to make the team on his playing merits.
"He walked off 18 green [at last month's Presidents Cup] saying, 'I'm ready for the Ryder Cup,'" Love said on Wednesday. "He's focused on playing.
"Obviously he's making some changes in the way he works on his golf game recently. He's excited about next year. He said, 'Look, I'll help you in any way I can, but I'm going to focus on making the team.'"
Mickelson did have an up-and-down campaign in 2015, falling outside the world's top 25 rankings in 20 years. Conversely, the 45-year-old turned in a remarkable performance at this year's Presidents Cup, boasting a 3-0-1 record.
In short, expect to see Mickelson, in some capacity, in the red, white and blue at Hazeltine National.