News
It looks like PGA Tour officials owe Jack Nicklaus and Davis Love III a big thank you (again)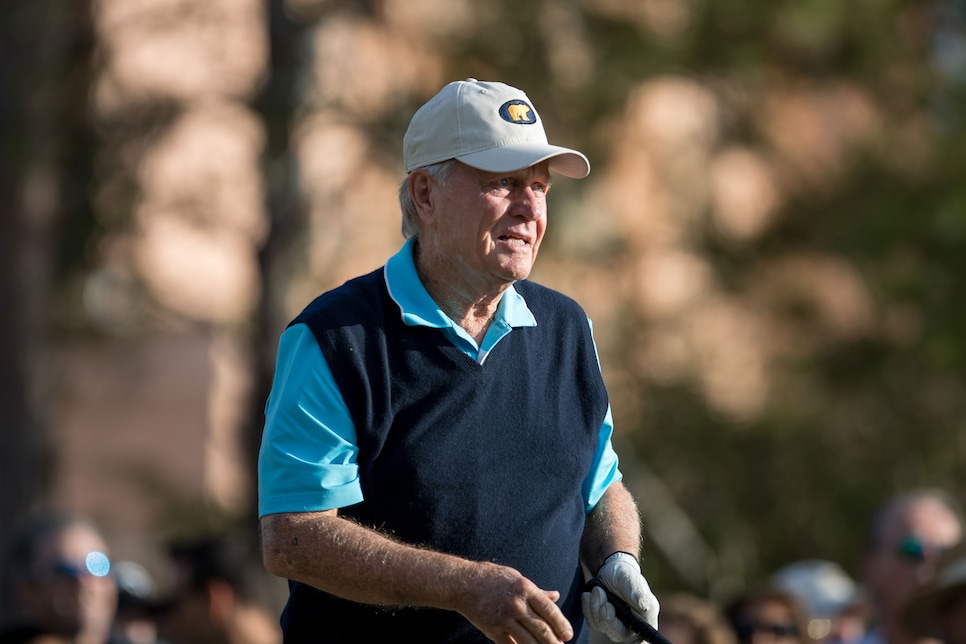 Manuela Davies/Getty Images
KAPALUA, Hawaii — When it looked like the PGA Tour might lose its tax-exempt status late last year as part of the Tax Cuts and Jobs Act—something that could have impacted the organization enormously and affected the way it does business in raising charitable dollars for local organizations—it turned to arguably the greatest golfer ever, among others, to help preserve it.
Tour commissioner Jay Monahan called Jack Nicklaus and asked for help.
"Our tax-exemption status was compromised at the end of the year, eliminated from an early draft in the Senate bill," Monahan said Sunday during a conversation with a handful of media at the Sentry Tournament of Champions. "When we found out it was in the Senate bill, I called Jack, and he whispered, 'Hello.' I said, 'I need your help.' He said, 'I'm in the middle of a field in upstate New York, and if you work with my office we'll get this thing going.' "
A week after having hip surgery in late November, Davis Love III went to Washington, D.C. as well, meeting with members of the Senate Finance Committee to lobby on the tour's behalf.
"I said, 'What can I do other than writing letters?' I know so many senators and congressmen, I said I'd love to go up there and pitch our case," said Love, who counts former senator Sam Nunn among his neighbors in Sea Island, Ga., and helps host the RSM Classic at Sea Island. "It was just helpful to get in some offices. [They] were extremely helpful and supportive and could see the impact that it has."
Had the PGA Tour, along with the PGA of America and LPGA, lost their tax-exempt status, it would have likely required the tour to modify its structure and reduce the available tax incentives to attract charitable corporate support. The provision ended up being removed from the final version of the bill at the 11th hour.
Though the tours aren't thought of as sports leagues, they are in legislation and more specifically in the eyes of the I.R.S. Earlier this year, the NFL gave up its tax-exempt status.
"Pretty amazing Jack and Davis reaching out like that," Monahan said. "They wrote letters and called members of Congress, members of the Senate finance committee."