The Loop
It looks like Jimmy Walker and the Wanamaker Trophy had a hell of a time in New York City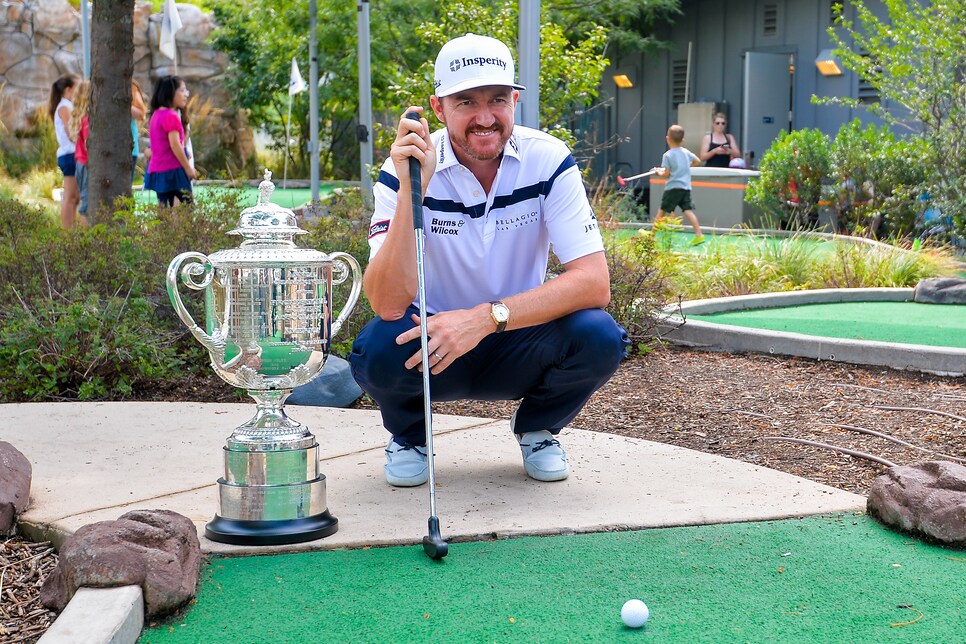 Winning the PGA Championship bestows its share of rewards. The Wanamaker Trophy, one of sport's most cherished prizes. A $1.8 million payout. PGA and European Tour membership -- as well as invitations to the Masters, U.S. Open and Open Championship -- for the next five years, and automatic qualification to the PGA Championship for life. And, as Jimmy Walker discovered, a whirlwind New York City media tour.
On Monday, the 37-year-old Walker met Charlie Rose and the famed oak wood table:
Visited Yahoo Sports for an interview:
Hit up Times Square (by the way, you know you've made it when you're on a Times Square billboard):
Checked out the scene by the Hudson River:
Trekked over to Chelsea Piers:
Made time for some putt-putt:
And caught up with a friend at the airport:
We're guessing a beverage or two was consumed from those bad boys on the flight.