News
'It can't be Sergio Garcia's work when he stuffs up, but Seve's when he wins'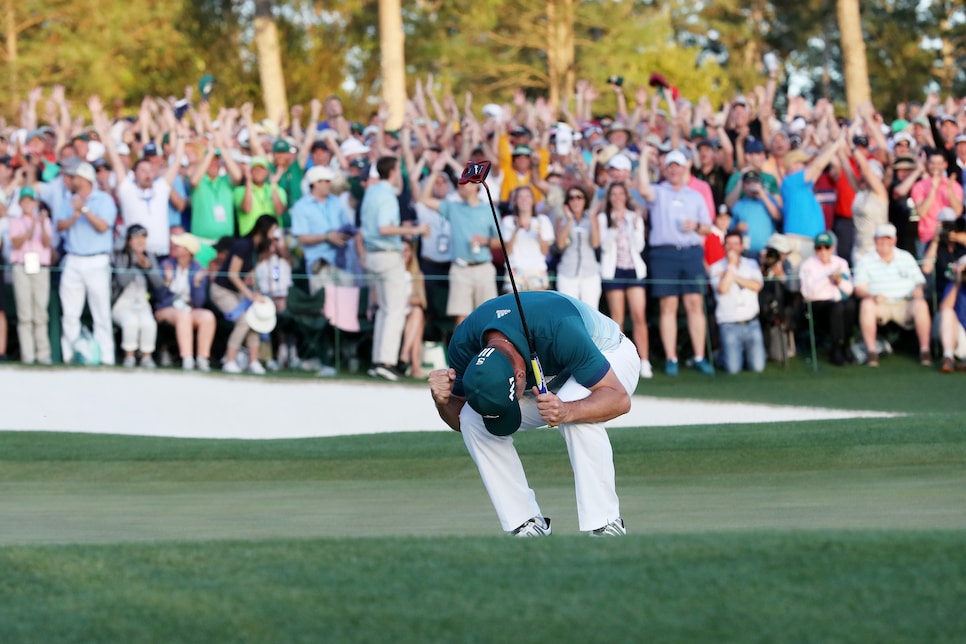 Stories of interest you might have missed…
Sergio Garcia's Masters victory coming on what would have been the 60th birthday of his mentor and countryman Seve Ballesteros received a great deal of attention, more than it should have, Martin Samuel argues in the Daily Mail.
"The problem with sport's obsession with the departed is that no matter how well-meaning and respectful the intention, it reduces even the greatest achievements to cheap drama.
"The more we imagine Ballesteros looking down and rescuing his forlorn compatriot, the more we see his picture in Garcia's mind, the more a celestial hand takes credit for steering those mighty wedge shots to the 18th and the less it seems the work of the player. Yet if birthdays and heavenly fate won the Masters for Garcia, what about those other years?
"It can't be Garcia's work when he stuffs up but Seve's when he wins."
Doug Ferguson of the Associated Press caught up with Dustin Johnson, who told him, "One thing I never want to have to do again is watch a major from my couch."
Johnson, the favorite in the Masters, withdrew moments before his tee time with an injured back suffered in a fall at his rental home in Augusta.
"'I thought I broke my back in half,' he said. "'I really thought my back was broken.'
"He still thought about playing when he left the practice range Thursday, only to realize on the putting green that he couldn't. Johnson said he was hitting his 4-iron about 200 yards in the air (it usually flies 235 yards) and he had no idea which direction the ball was going until he hit it."