News
Is what the USGA's thinking about doing to Riviera's 18th at the U.S. Amateur crazy or brilliant?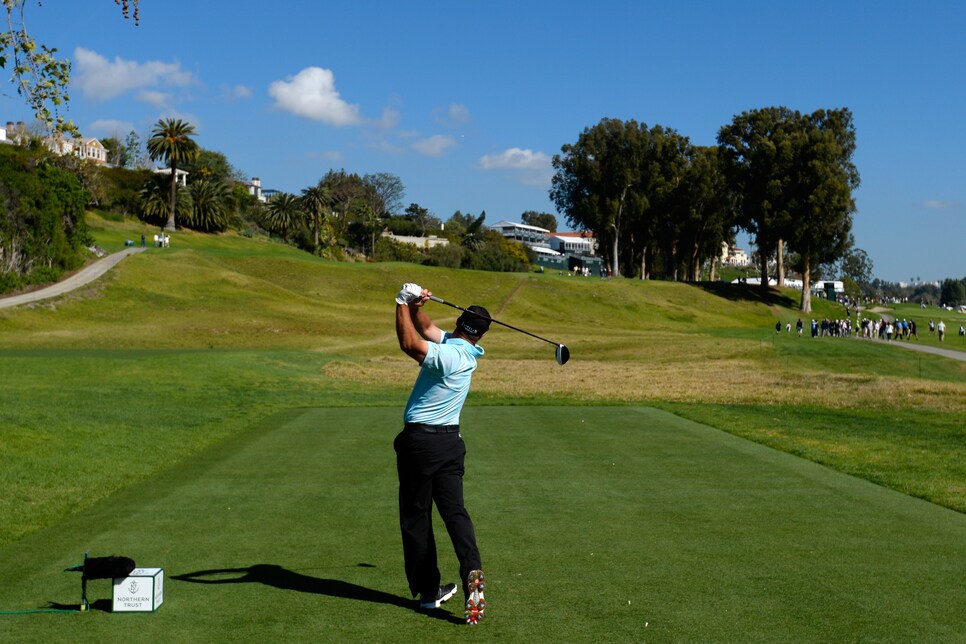 At famed Riviera Country Club, the 315-yard 10th hole is easily one of the more intriguing drivable par 4s on the PGA Tour. But when the U.S. Amateur comes to the George Thomas course outside Los Angeles next month, there's another more surprising hole where players might be asked to weigh the risk/reward of going for the green off the tee: the par-4 18th.
Tournament director Ben Kimball told Fox Sports Radio earlier this week that classic dogleg-right finishing hole that's listed at 475 yards at the tour's Genesis Open might get a makeover, with a more forward tee used to play the hole. No doubt a drivable hole as the last in regulation during the match-play portion of the championship would bring a different level of drama to the event, but does it come at some cost in terms of changing the fundamental nature of the classic hole?
"I don't necessarily know," Kimball said when posed the question, noting he's 50-50 on going ahead with the idea. "But given that it's match play, you have a little bit of flexibility to try and advance some things that you normally wouldn't if it was the U.S. Open or Senior Open. Riviera provides a lot of flexibility in the setup. We're excited about enhancing that flexibility throughout the course of the U.S. Amateur."
Kimball said that if he were to do it, he would make the switch likely for one of the first few rounds of match play. If it proved exciting, however, the guess here would be that you might see it once later in the week (maybe even once on championship Sunday) as well.
Less controversial was Kimball saying that the first hole, ordinarily a pedestrian 503-yard par 5, would be played as a par 4 for the championship. In recent years, the hole has consistently ranked the easiest in terms of relation to par at the PGA Tour event. That would turn the course par at the U.S. Amateur to 70.