The Loop
Is Turnberry being passed over for a future Open because of Donald Trump?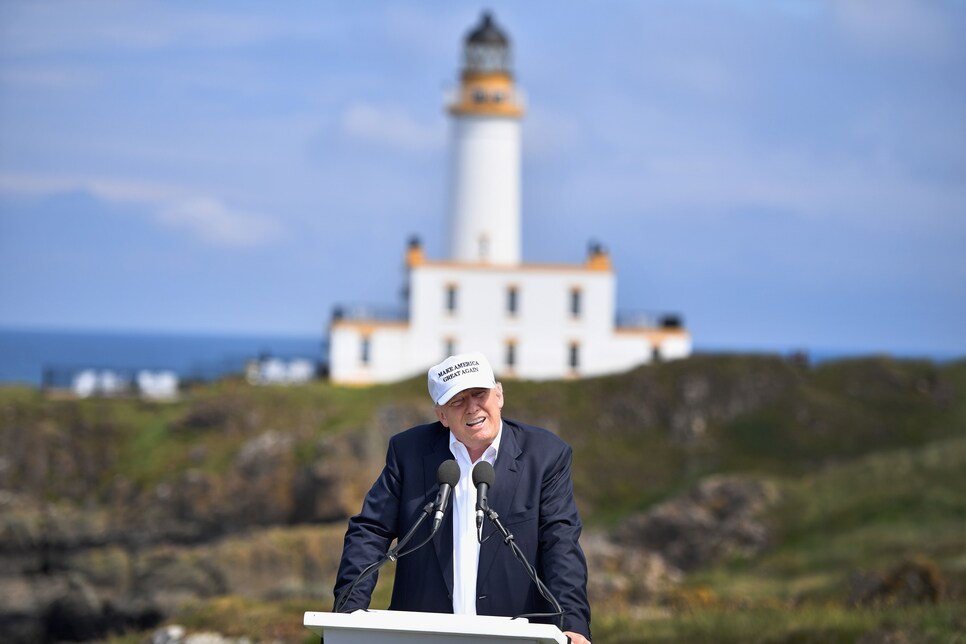 TROON, Scotland -- The re-designed Ailsa Course at Turnberry has received high praise from almost all who have seen it since its re-opening last month—including assorted members of the Royal & Ancient G.C. whose voices could most influence whether the Scottish links will host a future Open Championship. Fears that the venue, which last held the Open in 2009, was no longer worthy of challenging the game's best apparently have been assuaged.
Yet if the course won't be an issue in the decision-making process, the question remains whether its owner, presidential candidate Donald Trump (who bought the place in 2014), might impact whether the Open returns. And in this matter, things aren't entirely clear.
During the R&A's pre-Open press conference Wednesday at Royal Troon, R&A chief executive Martin Slumbers was asked directly if Turnberry is being considered for a future Open and whether the outcome of the U.S. election in November will have anything to do with it.
"I've been very clear on this," Slumbers said. "Turnberry was and is part of the pool of courses for the Open Championship. There are at the moment nine courses for the Open Championship, and Turnberry is one of those."
After that, however, Slumbers sounded a lot like a political candidate himself, answering with a non-answer.
"We have announced Opens out to 2019. … We also are very close to announcing 2020 and 2021," Slumbers said. "One of which will be in England and one of which will be in St. Andrews. We don't have to consider beyond that for a couple of years. And we will pick that up in a couple of years time."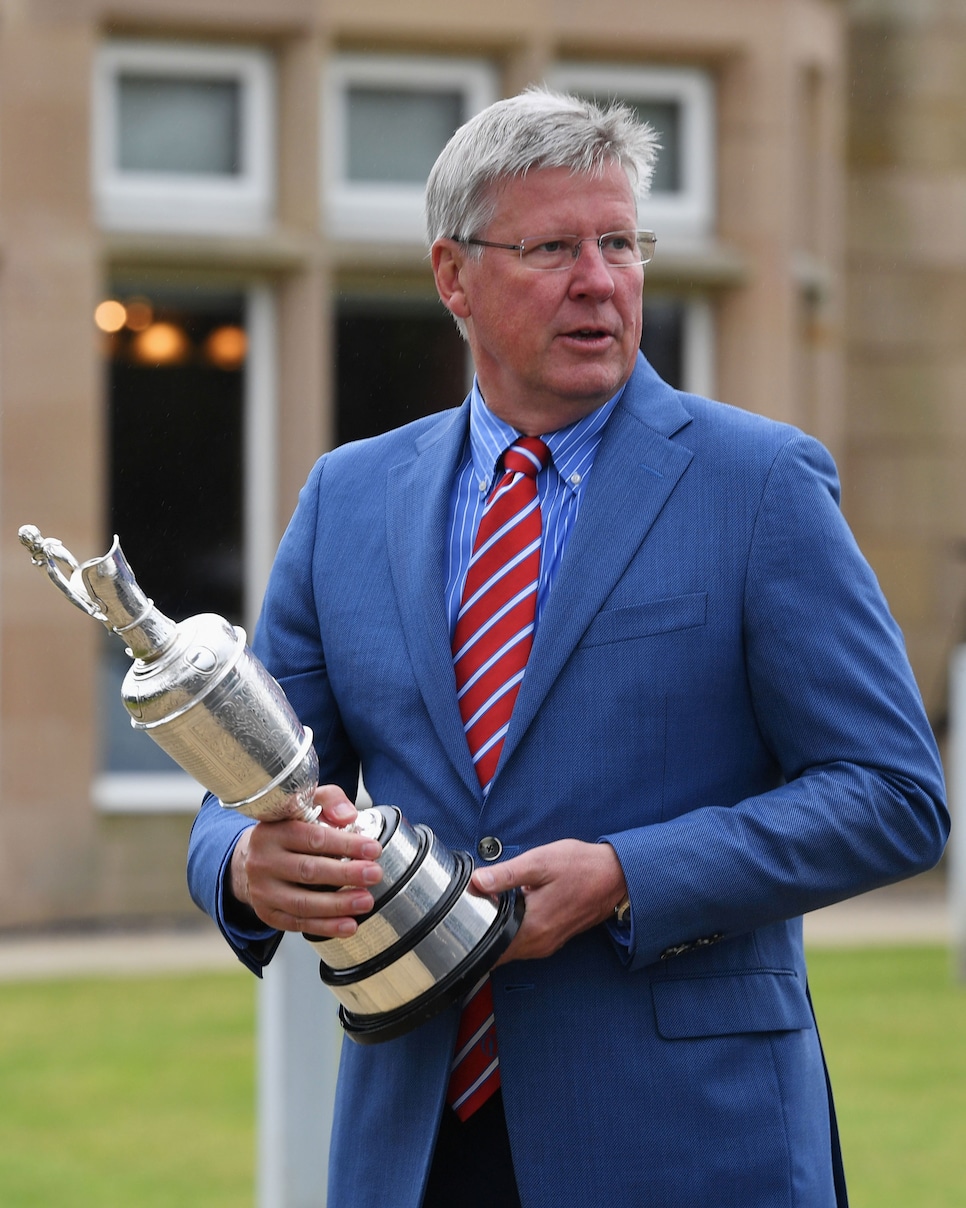 While there was no public mention of Trump's name by the R&A chief, others familiar with the R&A's thinking suggest there is a desire to wait until at least after the election to determine Turnberry's fate. If Trump were to win, the R&A then might steer clear of awarding the Open to Turnberry until after his presidency.
Trump's ownership of the course, insisted one R&A source, has not yet been an impediment to Turnberry being awarded a future Open. Recall that it was 15 years between the previous playing of the Open in 1994 before it returned in 2009, when Stewart Cink beat Tom Watson in a playoff. Fifteen years from 2009 would put the next Open there in 2024, a championship that Slumbers reminded everyone has not yet been awarded.