The Loop
Is Tiger Woods' swing coming together for Hoylake? Yes and no.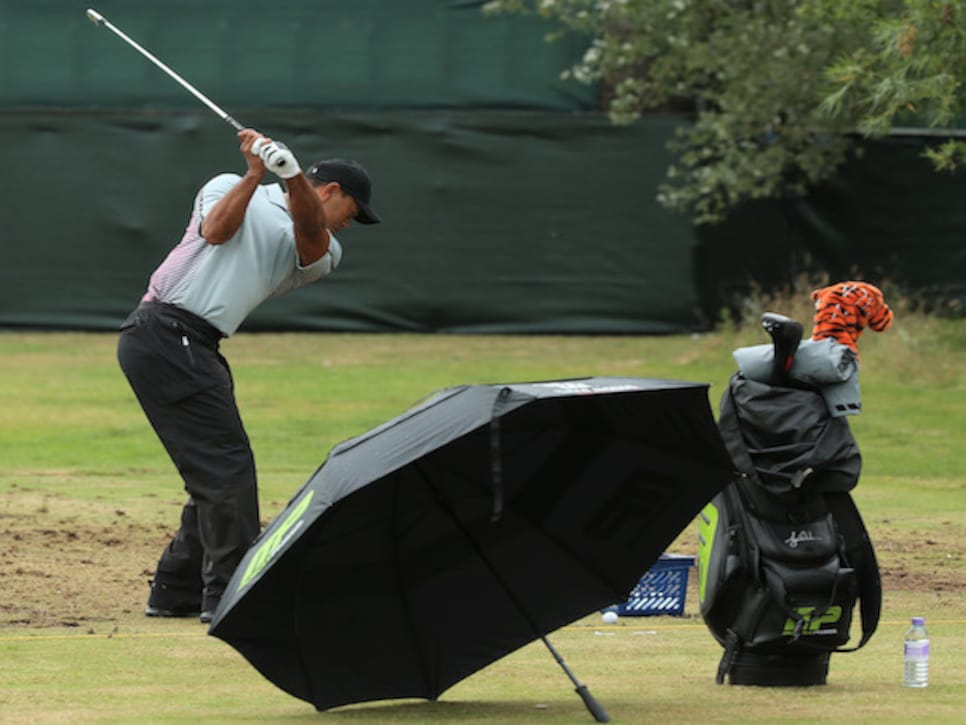 When Tiger Woods came back to play his Quicken Loans event at Congressional two weeks ago, it was obvious he wasn't quite ready for primetime.
Golf Digest Best Young Teacher Jason Birnbaum weighed in then on what he called Tiger's "short and wide" post-surgery swing, and said it was clearly a work in progress.
We asked Birnbaum to check out some of Tiger's swings this week at Hoylake to see what -- if anything -- has changed after two weeks of practice.
"Mechanically, his technique still looks the same to me," says Birnbaum, who is based at Alpine Country Club in Demarest, NJ. "He seems to hit it off the heel a lot more than he used to. You could see it clearly in the slow-motion analysis Peter Kostis did during the telecast at Congressional, and it looks the same this week. It's hard to speculate because of the differences the camera angle can make, but his swing looks like it's flatter, and his hands are lower through the ball."
But even with the mechanical bits not meshing perfectly, Birnbaum does see reason for optimism this week. "What's different is that he seems to be going after the ball more," he says. "He's definitely taking a rip at it. He seems to feel pretty good about the condition of his back. Unless he's really hitting it poorly, I don't think he's going to be making any big changes this week."
Hoylake's strategic requirements -- and Woods' fond memories of his dominant performance there in 2006 -- should also act as powerful swing tonic. "He's playing a course where his biggest weakness, the driver, doesn't come into play as much," says Birnbaum. "It's a tricky place that requires a lot of different shot shapes, and that works in his favor. If there was ever a week he could just play golf and not think 'golf swing,' this would be it."
That just leaves Woods' putter, which hasn't been the same reliable weapon it was at his peak. "He won't be out of play, and the greens are huge," says Birnbaum. "He used to be a two-putt machine from any distance. That has to be there for him this week."