The Loop
Is Tiger Woods risking re-injury? Golf Channel analysts say yes
Tiger Woods, who announced Friday that he would return to competitive golf at the Quicken Loans National next week, is risking re-injury to his back by coming back so soon, Golf Channel analysts Brandel Chamblee and Karen Stupples said on Saturday.
"Listening to John Feinstein talk about the condition of the golf course [Congressional Country Club] — he lives there and is a member there — it's going to have four-inch thick rough," Chamblee said on the network's Golf Central Pregame show. "And then listening to Dr. [Ara] Suppiah talk about the risk of re-injury, every single time Tiger Woods hits it in the rough next week is going to be a hold-your-breath moment."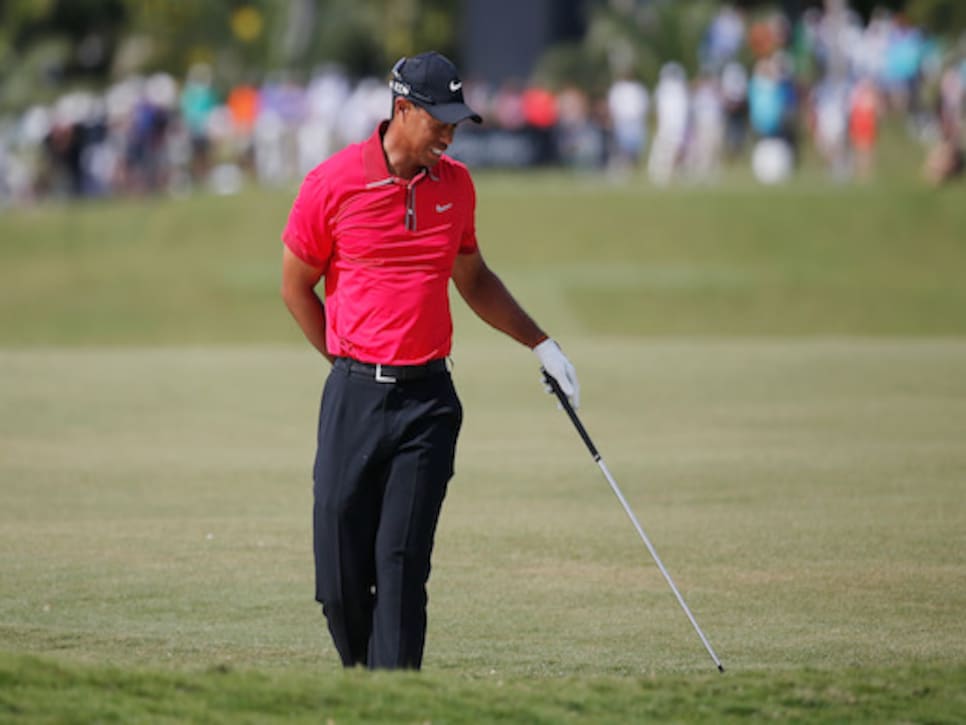 Suppiah, a sports medicine consultant for Golf Channel, said he was surprised to learn that Woods was coming back so soon. "To me that's not enough time to hit a driver full swing," he said. "That's really the benchmark of how well he's doing, whether he trusts to hit the driver as aggressively as he used to."
Woods has not played since the WGC-Cadillac Championship in early March. On March 31, he underwent microdiscectomy surgery to repair a pinched nerve in his back.
Asked whether he could cause further damage to his back, Suppiah replied, "Yes, absolutely. If he's not fully recovered, when he's generating the clubhead speed he can, that's putting a lot of stress on the back. That's probably what initiated the initial injury. The back may not be ready to handle that."
Chamblee said that from everything he and others have learned about the surgery, "he's coming back pretty darn quick."
"I totally agree with you," Stupples said. "It's strange to me that he feels the need to come back this week. I don't believe that he's going to be able to play the golf that he wants to play or that he's used to playing. I think that when he gets in the rough he's going to have to be conservative, maybe just play pitchout golf. I don't think he's going into this event thinking he's going to win it. I think this is maybe taking baby steps to get himself fit to play Hoylake. I think that's really where his sights are set."