The Loop
Is this Jason Day's next putter?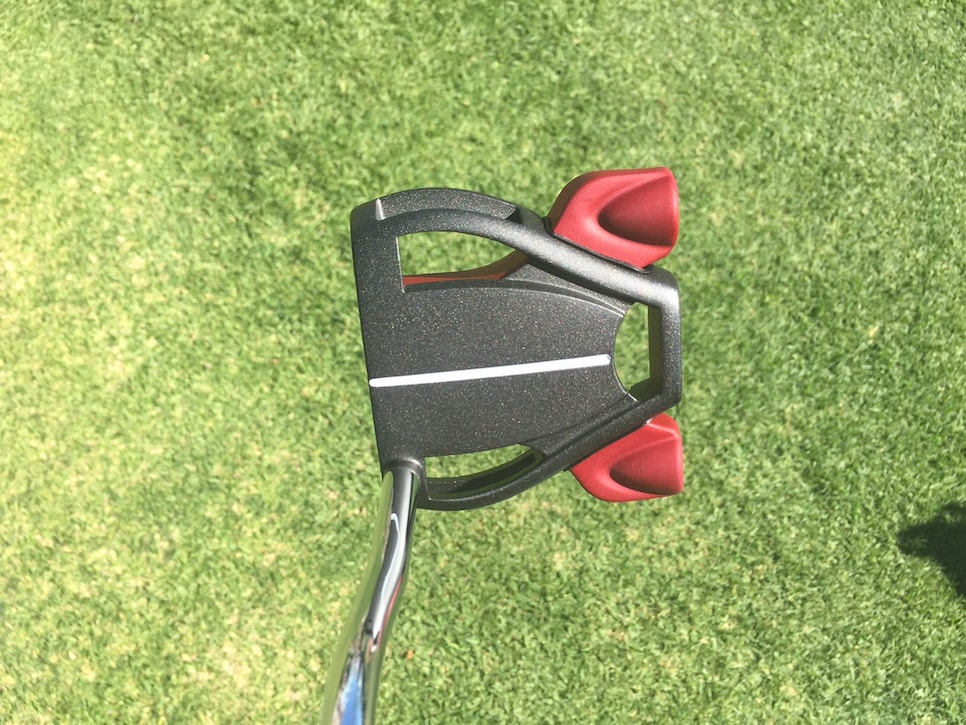 PACIFIC PALISADES, Calif. -- Roaming the range and practice putting greens at PGA Tour events, you get to see some things that are not ready for prime time in terms of equipment.
One such club was spotted today at the Northern Trust Open, as TaylorMade brought out a prototype Spider putter that features a black clubhead with a crimson red on the back outside bumpers.
The inspiration for the club was Jason Day, who has used a prototype Spider putter for a few years, including during his win at the PGA Championship. Day was the impetus for the company to incorporate some red into the model, using the color of the Redback Spider, which is found in Australia, as inspiration.
Although there is no word on whether Day will use the putter or if it will come to market, there's no denying there's a certain cool factor to it.