The Loop
Is this golf's $35 billion opportunity?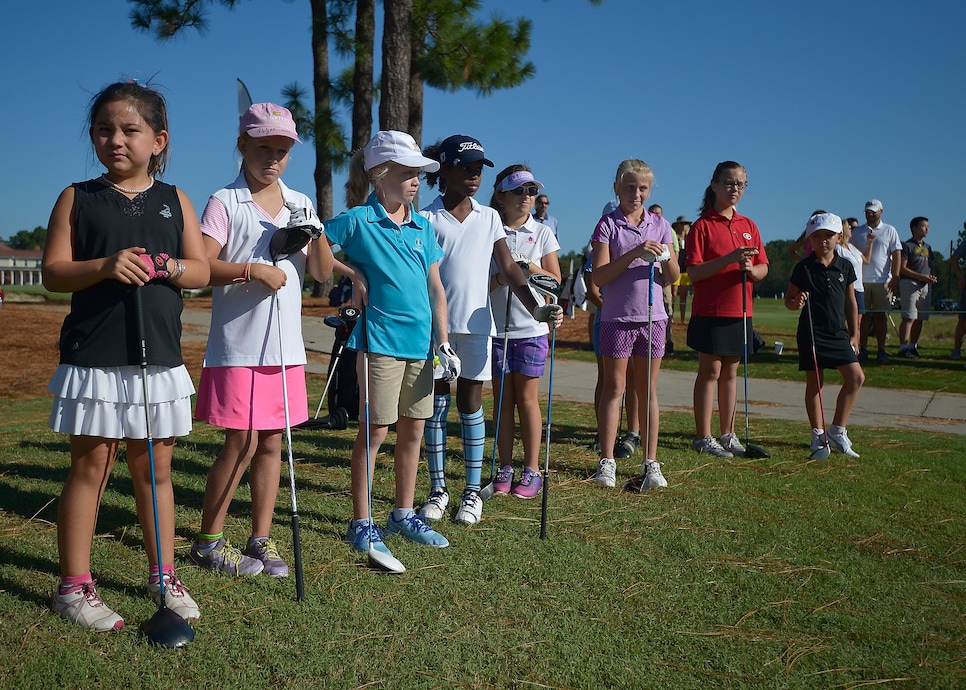 Conversations about growing the game are more common in golf circles than ever. As newly elected PGA of America president Paul Levy put it recently, golf's ruling bodies have never been more unified around a single cause.
To perpetuate this discussion, a study reported by the Irish Golf Desk this week raises interesting questions about how increasing female participation in golf could potentially energize the game.
The report, titled "The Global Economic Value of Increased Female Participation in Golf" and commissioned by Syngenta, a Swiss biotechnology company that deals primarily in agriculture business, concludes golf's global economy could be boosted by $35 billion if it converted more interested women into the game.
Just how did they get to that number? After surveying 14,000 people across North America, Europe and Asia, the report found that 29 percent of non-golfing female participants indicated an interest in wanting to pick up golf over the next two years -- or roughly 36.9 million women worldwide. (The appeal of relaxing by being outside and spending time with family and friends were the primary reasons for indicating this number, the report says.) For each new women golfer, the report estimates potential increased golf revenue annually of $939.
Though $35 billion might seem to be an outlandish figure -- as it assumes you would be converting all 36.9 million potentially interested women into golfers -- it's at least indicative of golf's potential to grow the game in a practical way.
Roughly 74 percent of non-golfing women said they'd try the sport if there were a free-golf morning event they could attend with a group of friends. The report emphasizes that beginner women golfers are intimidated by one-on-one lessons with golf pros.
"For the first time, we have been able to assess worldwide latent demand for golf among women and estimate the potential economic value to the global golf industry," said Syngenta Global Head of Lawn & Garden Jeff Cox, who announced the results at the HSBC Golf Business Forum taking place this week in Ponte Vedra Beach, Fla. "As our survey shows, millions of women worldwide could be interested in taking up golf within the next two years. This is a huge opportunity for the golf industry. However, realizing this opportunity, engaging and then converting prospects, requires golf to listen to and address the specific needs of its different customers."
Perhaps an even greater effect of growing the amount of female golfers, the report estimates there are 25 million children could be introduced to golf by prospective women, in part because women are 38 percent more likely than men to bring children into the game. So that further punctuates how vital it could be to bring the game to more interested women in the coming years.
The next step, of course, is developing new ideas to energize growth amongst women. Executives in golf will welcome your ideas.