News
Is there reason for European fans to start worrying about their Ryder Cup team? (Yeah, maybe)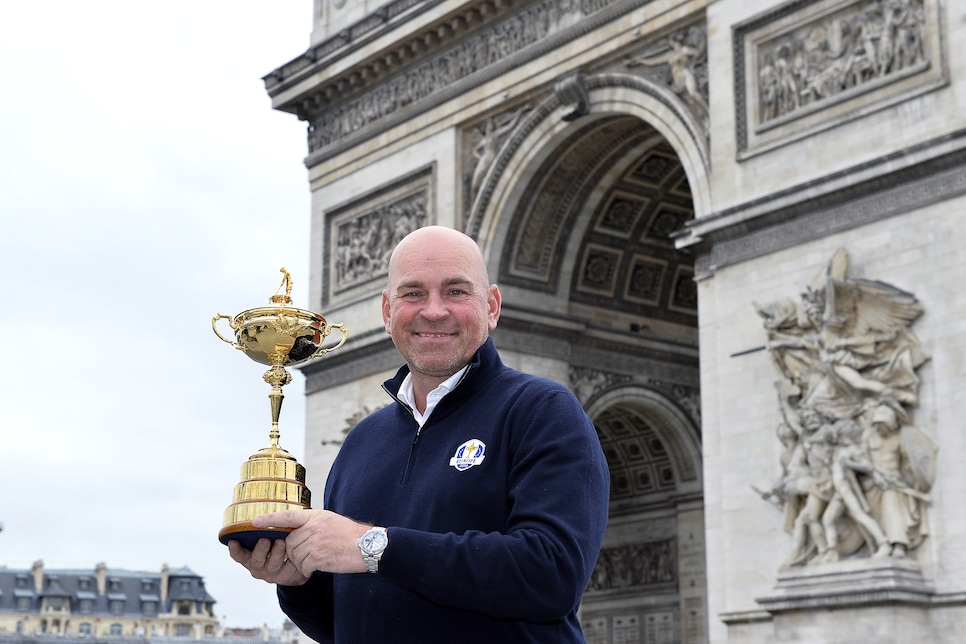 On paper, the European Ryder Cup team's qualification rules are wonderfully simple. They take the top four players on the European Points List (based on money earned in European Tour events starting last August), and the top four from a World Points List (based on World Rankings points also accumulated since last August), removing any overlaps. Add four more captain's picks, and you've got a process that's diverse and effective.
There is, however, a bias in this system, as has been the case in the European Tour selection process for some time. Players who follow the bigger purses across the pond, and play predominantly in the United States, are at a disadvantage in terms of securing an automatic qualifying spot on the team. If you're playing most (if not all) of your golf on the PGA Tour, your only real chance of qualifying is via the World Points List since you're missing out on European Tour starts.
No system is perfect, and it's hard to take too much of an issue with what the Europeans have been doing. Nine wins in the past 11 Ryder Cups speaks for itself.
This year, though, the process might cause something of a headache for the European team, most specifically its captain, Thomas Bjorn. Why? Well, five months out from the tournament, here's what the automatic qualifying standings look like:
World Points
Rory McIlroy
Tommy Fleetwood
Sergio Garcia
Alex Noren
European Points
Tyrrell Hatton
Justin Rose
Jon Rahm
Ross Fisher
OK, so it's hard to quibble with most of that line-up. A spine of McIlroy-Garcia-Rose-Rahm is enough to strike fear into the hearts of even the most diehard American Ryder Cup fan. Fleetwood and Noren aren't exactly slouches, either. Don't be surprised to see both of them as mainstays in the European lineups in the coming years.
It's the other two names, Hatton and Fisher, that I'm particularly curious about. Their form has been solid if unspectacular. Hatton's consistent play in this year's WGCs (T-11, T-3, T-9) along with the Abu Dhabi HSBC Championship (T-15) makes him a safe bet for the team, despite some relatively underwhelming performances elsewhere (MCs at the Honda Classic and RBC Heritage, along with a T-44 at the Masters).
Fisher potentially might slip outside the rankings, unless his form picks up. Since finishing second at the Abu Dhabi, the Englishman has missed four cuts in his eight worldwide starts, and has yet to finish better than T-36. But like Hatton, he's benefiting from the qualifying system. They both racked-up a bunch of European Tour points at the end of 2017, and have saved their best play this season for the crossover events.
So here's where the headaches come for Bjorn. It's nothing against Hatton or Fisher—they deserve all the credit in the world for sandwiching themselves into the automatic spots. There's just a host of really quality players who could be stuck on the outside.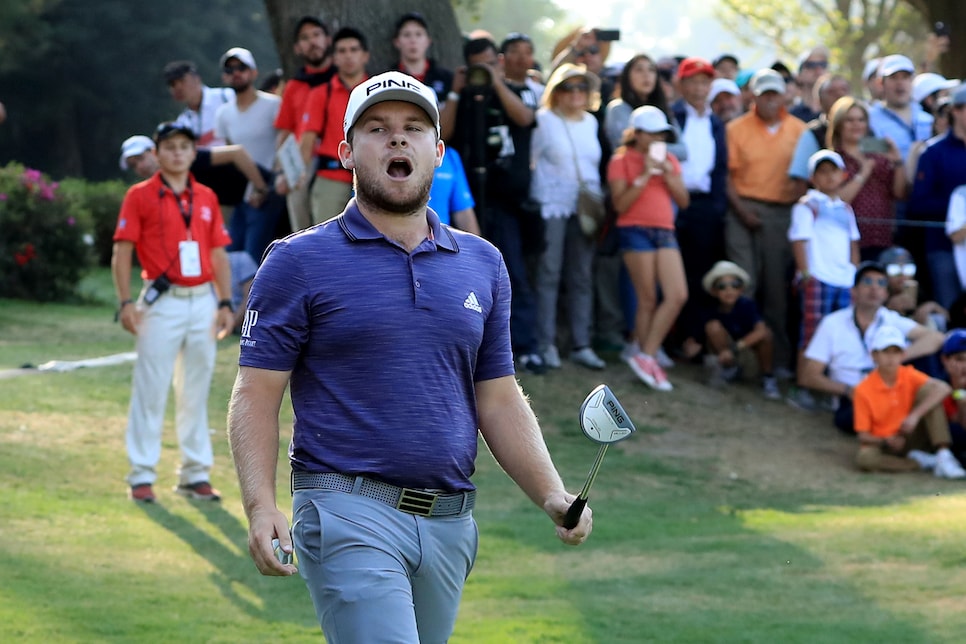 Sure, there may be names we can cross off quite quickly. Lee Westwood and Martin Kaymer's dismal 1-6-0 combined record in 2016 at Hazeltine National, along with their recent form, means they'll need heroic turnarounds in their game to be in France, despite their experience in previous Cups. Yet in another year where you had more room to spare, taking a swing on one of them with a pick wouldn't be the worst idea.
Ian Poulter's uptick in form makes him a lock for a pick, in my opinion, as is Paul Casey. He's the sixth-highest ranked European in the world, and 13th overall, whose only crime is playing almost exclusively on the PGA Tour. So that's two of Bjorn's four picks burned right there.
As for the other two picks, well there appear to be a lot of guys to choose from. Henrik Stenson has finished outside the top six just once in five official PGA Tour starts this season (excluding the Zurich Classic). Thomas Pieters' form has flattered to deceive recently, but he was a revelation at Hazeltine and formed a bromance with Rory. Francisco Molinari is a consistent, two-time Ryder Cup winner with 17 top-25s and just five missed cuts in his last 30 PGA Tour events. Matt Fitzpatrick is among Europe's bright young talent.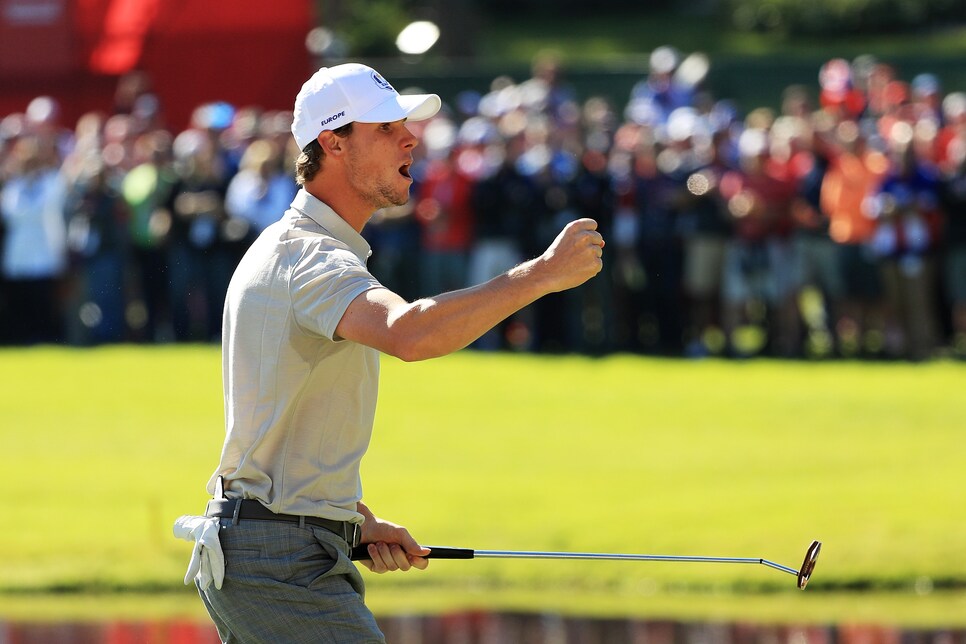 PGA of America via Getty Images
Even if one of those six manages to displace Fisher, there's going to be a few odd men out, guys with previous Ryder Cup experience (four of the names above were on Europe's "Miracle at Medinah" team). And that's before considering a host of other good players (think Paul Dunne and Rafa Cabrera Bello) that should be worth a mention.
Oh, and then there's this wildcard: The inescapable pressure on Bjorn to pick Frenchman Alexander Levy, a product of the French Golf Federation's academy lurking just outside the automatic sports. Levy's the embodiment of France's push to grow the game within the country. It's hard to not see him getting serious consideration for the team if he's at all on form (which he is with four top-10s, including a win, in his last seven European Tour starts).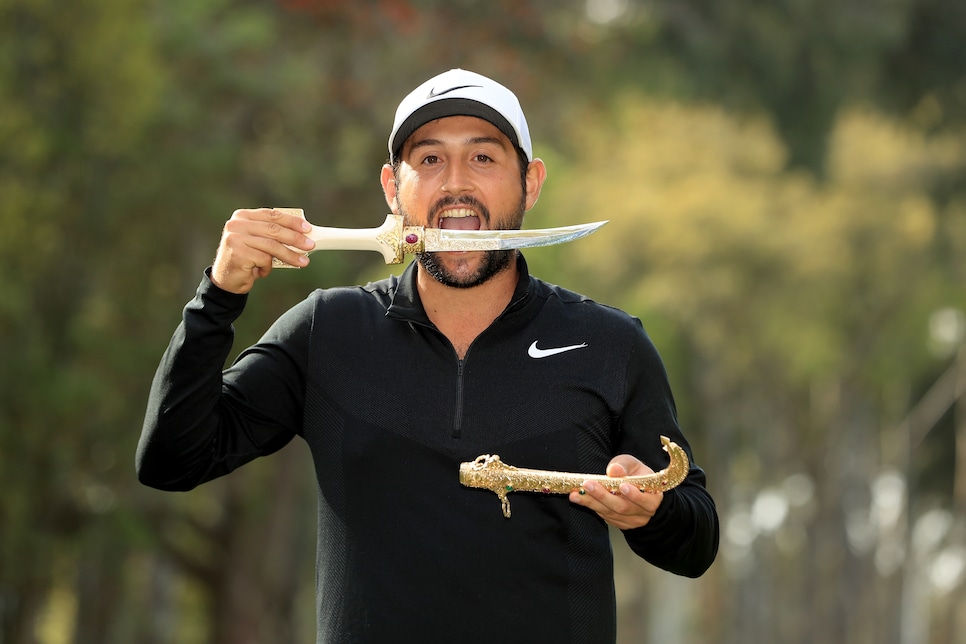 In short, this could be a problem for Europe. A good problem, perhaps, one brought about by strength in depth, but a problem nonetheless. There's simply not enough spots to go around. The math doesn't work, and that could prove a headache for Bjorn.