The Loop
Is there a better family of golfers than the McNealys?
The USGA's Golf Handicap and Information Network (GHIN.com) is an amusing place in which to spend time, searching handicap indexes.
Presidential candidate Jeb Bush, for instance, plays to a 13.7 at the Biltmore Golf Club in Coral Gables, Fla. Denver Broncos quarterback Peyton Manning has an index of 4.7 and memberships at Cherry Hills Country Club and Castle Pines Golf Club in the Denver area and the Honors Course in Ooltewah, Tenn.
Of particular interest are the McNealys of Portola Valley, Calif. It is hard to imagine there is a better family of golfers that doesn't include tour players than this family.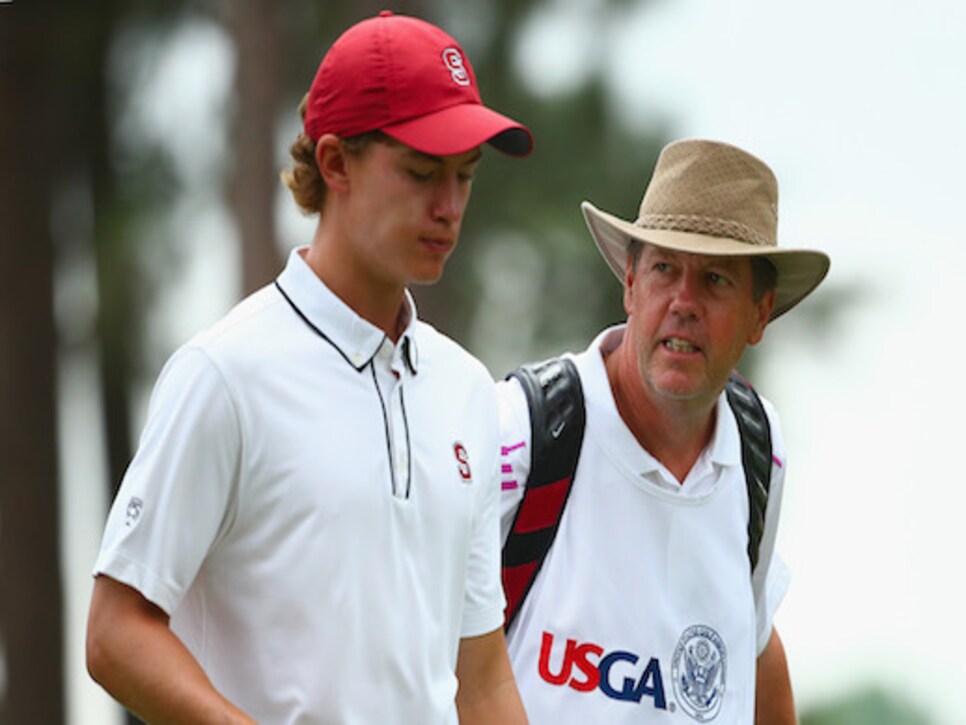 Maverick McNealy and father Scott at 2014 U.S. Open(Getty Images)
Scott McNealy, the patriarch of the family, is the founder of Sun Microsystems, who played college golf at Harvard and once carried a +2 handicap index. Today, he has a 5.5 index. His wife Susan, meanwhile, plays to a 10.8.
They are the two worst golfers in this family of six based on their handicap indexes.
They have four sons, the best of whom is Maverick, 19, the Stanford sophomore who won the Haskins Award and the Jack Nicklaus Award, each recognizing the college player of the year. Maverick has a handicap index of +4.9 and is No. 2 in the World Amateur Golf Ranking.
Dakota, 17, who will be a high school, has a handicap index of 1.5. Colt, 15, carries a 2.9 index and Scout, 13, plays to a 4.7.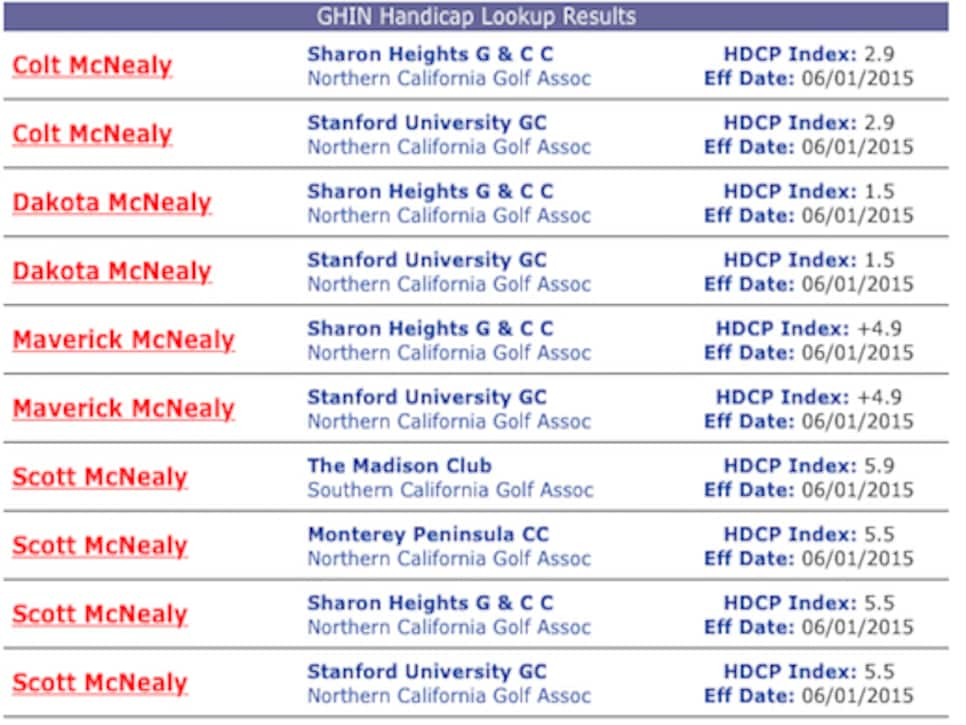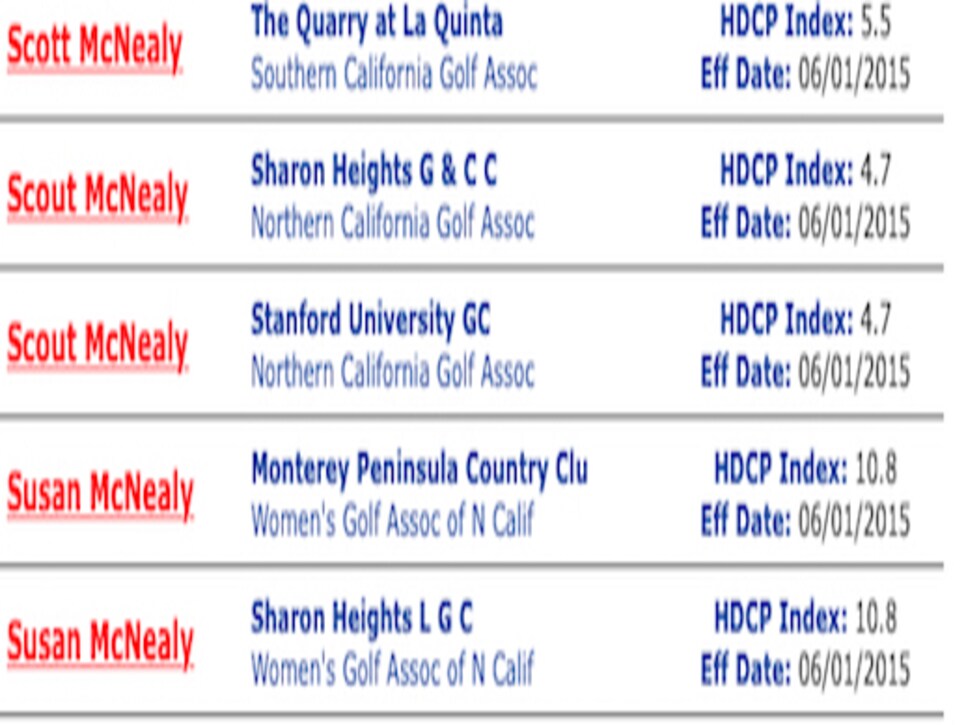 There is no shortage of courses to which the McNealys have access. Scott has memberships at Monterey Peninsula Country Club, Sharon Heights Golf and Country Club in Menlo Park, Calif., the Quarry at La Quinta and the Madison Club, both in La Quinta, Calif., and Stanford University Golf Course.
One can only imagine the competitiveness of a McNealy family golf outing.