The Loop
Is there a 62 out there at Baltusrol … or lower?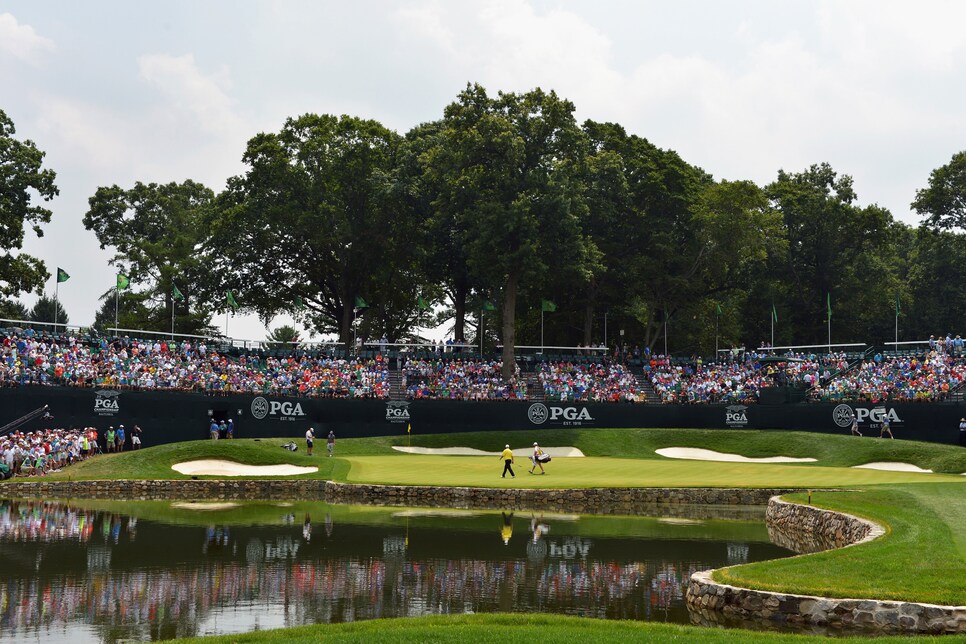 SPRINGFIELD, N.J. — The joke was that they might need life jackets to play the remainder of the PGA Championship at Baltusrol. Yet as the golfers got back out on the course Sunday morning, this much seems certain: There will be low scores out there. Just how low?
"I wouldn't be surprised if someone shoots 62," said Francesco Molinari, who spoke with authority after making six straight birdies to close his third-round 68 Saturday shortly before weather stopped play for the day.
Molinari's not the only one believing that the major-championship scoring record of 63—already matched Friday by Robert Streb—will go down before the Wanamaker Trophy is handed out. "I think there's a 61 or 62 out there," Phil Mickelson said Saturday after posting his own 68.
The logic seems sound. We've already seen the lowest opening 36-hole score in PGA Championship history matched, thanks to pre-tournament rains that softened the greens on the par-70, 7,421-yard Lower Course but didn't keep them from rolling pure.
Overall, the average score at Baltusrol through Saturday at the PGA was 70.762, or just .762 over par. By comparison, the average scores over par this year at Augusta National, Oakmont and Troon were 2.421, 3.562 and 2.161, respectively. At this rate, Baltusrol ranks only the 12th hardest course played on the PGA Tour in 2016.
Still, when Molinari and Mickelson made their predictions, it was before the course had taken on another inch of rain. The extra moisture will make the rough tougher and increase the mud-ball factor with no lift, clean and place available. And potential Sunday storms could bring wind into play.
History then might have to wait, even if Baltusrol remains more vulnerable than venerable.