The Loop
Report: Is the Woods-Vonn relationship just a P.R. move?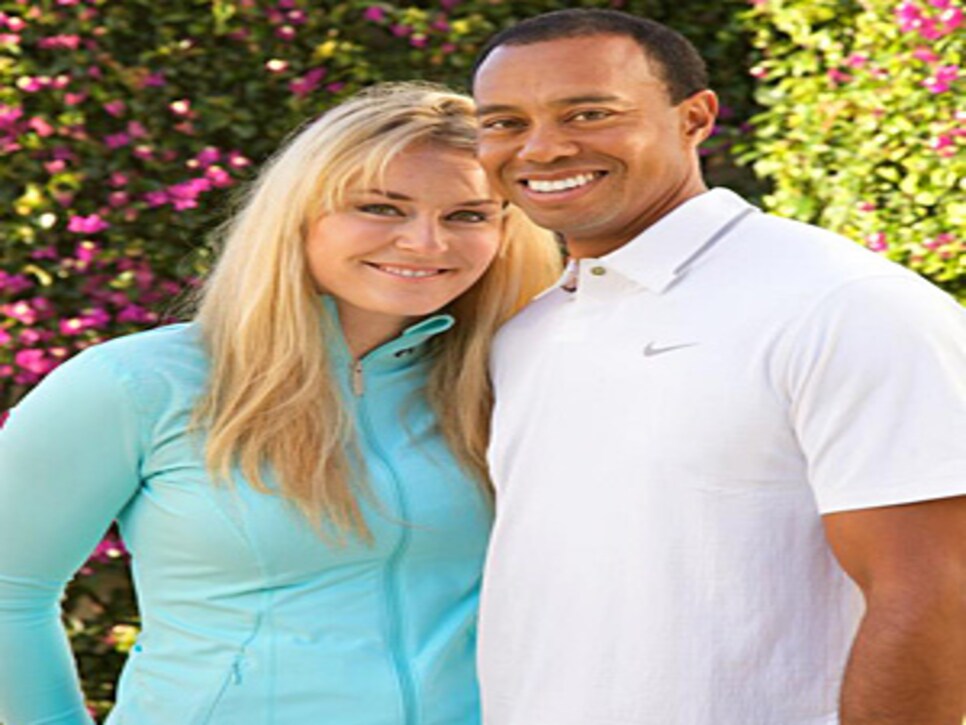 The tabloid, which has been the most proactive media outlet in covering Woods' romantic entanglements, says the Woods-Vonn relationship, which they announced via Facebook earlier this week, may be rooted less in love and more in opportunism.
"Actually it is a match made in marketing heaven," the Post quotes a source as saying. "It immediately makes him more sympathetic, and makes Vonn a household name as she reaches a crucial point in her skiing career, the 2014 Winter Olympics. They know the sponsors are watching."
The Post cites another source saying Woods is actually more interested in winning back his ex-wife Elin Nordegren. Who are we to believe? We're not sure. All we know is Tiger has a chance to pick up his eighth career win at the Arnold Palmer Invitational this week.
Maybe Vonn will be there to greet him greenside if he does.