The Loop
Is the USGA making a mistake with its Pinehurst U.S. Open experiment?
When the USGA announced in June 2009 it would hold the men's and women's U.S. Opens on back-to-back weeks at the same site, it seemed like a neat, almost noble undertaking. Now as that fortnight at Pinehurst approaches, some observers are wondering if it's such a good idea.
"I'm not sure they should have done it, period," NBC's Mark Rolfing said on a conference call with reporters earlier this week. "I don't necessarily think it was a great idea to have two U.S. Opens at the same venue in the same year, back to back."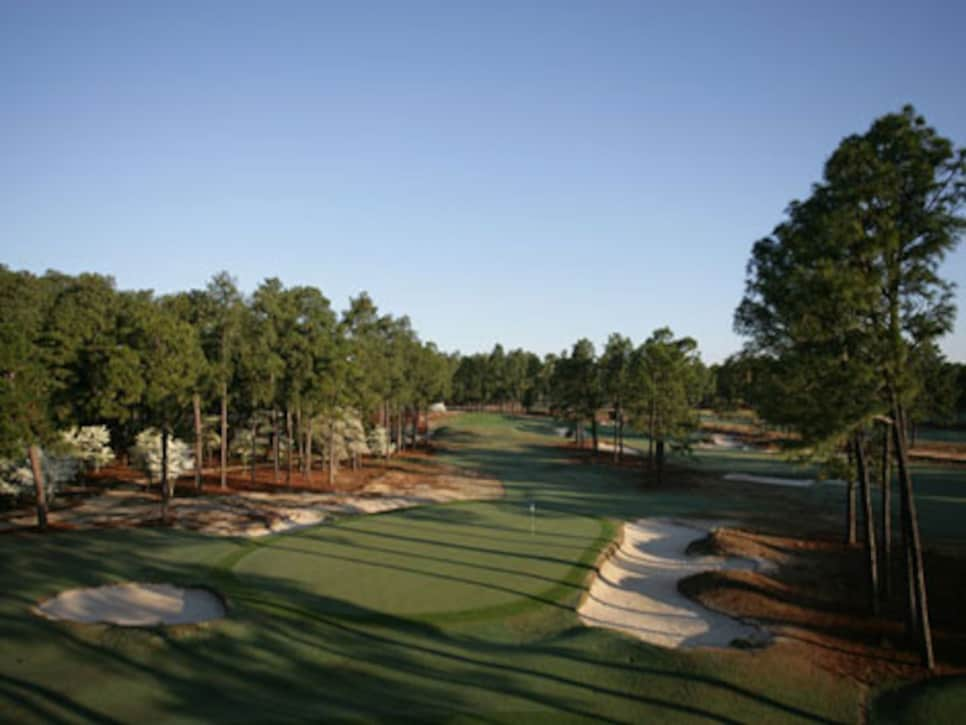 Pinehurst No. 2 will host the men's and women's U.S. Opens this year.
Beyond the question of why the USGA is attempting the double Opens at all is why the men are going first.
"They should have played the ladies first," Frank Nobilo said. "Less traffic, they could prepare the golf course, but I guess they figured the men deserve a tougher challenge, they want better fairways, maybe they can have a different set of hole locations. That's the thing, too, is you've really got to find eight hole locations, otherwise those areas are going to get punished as well. It's interesting how they're going to cope with it."
Nobilo and Rolfing both fear the greens will be in rough shape by the time the two tournaments conclude, especially since the USGA is known for pushing course conditions (See: Shinnecock, Olympic, etc.) to the limit in order to provide the world's best golfers with their toughest test of the year. In keeping with that theme, having the men play first would allow the USGA to prepare its trademark extra-thick rough, which could then be cut to what length they choose for the women's tournament.
Johnny Miller agreed that the greens and the hole locations will be the biggest problems as well, noting that the men and women will be hitting their tee and approach shots from different areas. Although he doesn't think the order matters, he does see the potential for the USGA's image taking a hit.
"I haven't heard anybody else talk about it, but I was thinking, man, they can't let these greens get rock hard and burn out and scuffed up with the women coming in because it's not good press," Miller said. "You've got to be careful about that."
Miller and his NBC colleagues don't have to be as careful with what they say about the USGA since the network's longtime relationship with the U.S. Open ends after this year. And what a talked-about finale it should be for NBC, with one of golf's meccas hosting this historic double dip. Let's just hope people aren't talking about it for the wrong reasons when it's over.