Last month's PGA Merchandise Show might be a lot of things, but tucked around every corner and emanating from every aisle and booth is the sense that this is golf's annual convention of the unconventional.
Devices from drivers to carts all seem to offer game-changing—or even life-changing—improvement. But in an era where generating excitement seems to be at the core of every company's mission statement, Dono Kim simply, quietly thinks the game needs more fun, and he doesn't really care if that means his latest club is "illegal."
"My business is to do something radically different from conventional," said Kim, a trained mechanical engineer with past experience working in marketing for the Korean Olympic Committee. Somewhere mixed within all of that is his passion for inventing golf clubs. Kim said he developed the patent for the square driver a decade or so ago. "It doesn't matter if people accept the idea, I love developing things that will change the game."
Kim's latest effort, however, is a far bolder step than a four-sided driver. His company, Amazing Cre LLC, is debuting the RVS9, an otherwise conventional-looking driver—save for the gaping hole that swirls down from the crown all the way through to the grass below. Kim is standing next to his spartan tent during the PGA Merchandise Show's annual Demo Day, where about a dozen golfers are flailing away at ball after ball using his latest invention. The sound is decidedly more softball bat than shotgun blast.
Holding a support pole tightly as the wind nearly blows over his rickety tent, Kim says that nonconforming drivers in the Asian market fetch big money today. "They don't care about that sort of thing," he said of clubs that aren't in compliance with The Rules of Golf. "It's a totally different mind."
To be sure, in a convention where "odd" often is the preferred currency, Kim's product is the only one on the entire 42-acre driving range that is overtly nonconforming. And while he doesn't trumpet that feature on the simple card he hands out touting the RSV9's "aerodynamic" and "perimeter-weighting" benefits, he doesn't hide from it, either. In fact, Kim says he isn't planning to submit the club to the USGA for conformance testing, even though its design is almost exactly duplicated in Appendix II, Rule 4a, Figure 19, as an example of a nonconforming wood head.
"I've ahad products where I've had to wait so long to hear [from the USGA] that I was already in the market before I found out it was nonconforming," Kim said. "If the general public likes the club, then I don't care if it's nonconforming. It's OK. I think a lot of people are waiting for something new, something really strange."
But are golfers really interested in breaking the rules? Kim's attitude may come across as subversive at worst or cockamamie at best, but viewed in a larger context his philosophy is one that cycles through the golf business about as often as reports of flattening club sales or free-spirited, serial entrepreneurs buying their way into the equipment game.
At the 2016 PGA Show, just like at nearly every PGA Show for the last two decades, there is always grumbling about decisions from the ruling bodies that limit performance or restrict innovation, or utilize arcane testing methodologies. This ends up being about as focused and useful as complaining about the weather or rush-hour traffic.
A 2014 Golf World study showed that nearly 1 in 4 golfers would be interested in a nonconforming driver that promised an additional 15-20 yards. Of course, the research isn't clear from physics that such a club or result could be produced. Even so, what is clear from a Golf Digest study in 2015 that the average golfer already is leaving 23 yards on the table simply because he hasn't had his swing and specs dialed in on a conforming driver.
Still, there is recent historical evidence that nonconforming products aren't entirely the scandal that traditionalists make them out to be. It is not unusual for everyday rounds to be used with a laser rangefinder that features a slope function, which is specifically against the rules. Also, when several major manufacturers produced certain lofts of drivers that were found to be nonconforming after they had been manufactured back in 2007, the outcry was fairly self-contained, barely a ripple. In fact, in the case of Nike's Sumo2 SQ, golf shops routinely continued to sell the club because customers had come in asking for the "hot" Nike driver. Nike officials admitted that a return program for the nonconforming driver generated little response from those who had originally, unintentionally purchased the nonconforming version.
The market in Asia has been somewhat schizophrenic over the last decade. Most manufacturers decided to move away from nonconforming or high-COR drivers in the early 2000s, after the USGA and the R&A agreed to adopt the same standard. But within the last five years, the interest from manufacturers in the East in hotter drivers has increased. A section of the tourspecgolf.com website, which deals in clubs issued originally only for the Asian market, is devoted exclusively to high-COR drivers from Japan. And they don't come cheap. Several are in the $1,000 range. Those are the kind of numbers that have caught Kim's attention.
Kim believes golf should change because society is changing. "Everything is changing so fast, and in my opinion golf should be changing, too. Maybe two sets of rules. Insisting on keeping the traditions of the game doesn't make sense to me. If you watch how average golfers actually play, I don't even know what those traditions mean anymore."
Although he seems that way, Kim isn't necessarily a voice crying in the wilderness. We aren't even a year removed from the leading trade group in the second-largest golf market in the world endorsing at least the existence if not manufacture of nonconforming equipment. The Japan Golf Goods Association's statement from a year ago at the Japan Golf Fair read in part, "JGGA believes that it is desirable for the stimulation of the golf market to have a wide variety of golf equipment available in the market from which all types of golfers may choose in order to find one that really fits their respective purposes and needs, hoping that more and more golfers will enjoy playing golf as a result of such improvement in the golf equipment market."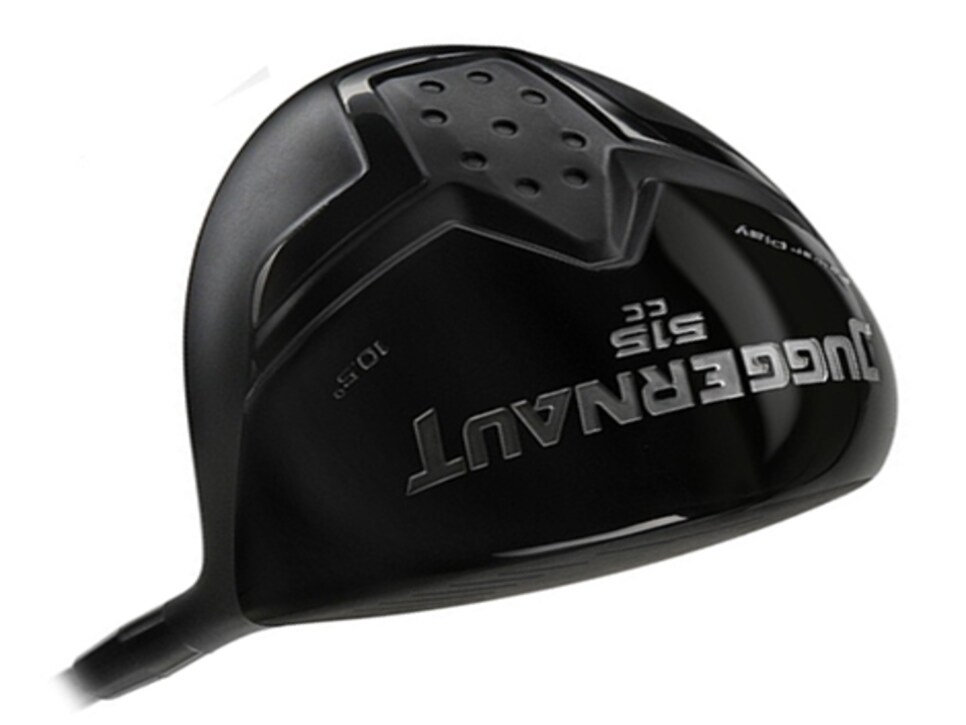 After that statement, the JGGA responded to questions from GolfDigest.com in part this way: "JGGA recognizes that there is a clear desire or preference among amateur golfers in general for more distance from a driver shot or more back spin from an iron shot that makes a ball stopping or coming back on a green as professional players do. JGGA believes that it will contribute in the healthy growth and revitalization of the Japanese golf market to create an environment in which each golfer may choose and use golf equipment that matches his or her unique goals and needs."
The JGGA stressed subsequently that it did not wish to recommend amateurs use nonconforming equipment. Rather, "recognizing the recent trend in the Japanese market where an increasing number of nonconforming golf clubs are being marketed and distributed year by year as a reality, JGGA felt strongly that we needed to demonstrate the leadership in guiding manufacturers of such nonconforming clubs to provide consumers with a clear indication and appropriate explanation when they sell those products to avoid any confusion by consumers."
Even with the nonconforming marketplace existing in some fashion in Japan, there has not been large-scale interest from the country's top golf companies for making and marketing "illegal" clubs. Typically, only smaller boutique brands like Katana, Kamui, Geotech are touting nonconforming drivers.
But no major U.S. company is looking at the nonconforming market and getting intrigued. Several major manufacturers contacted by Golf Digest said they would not be pursuing nonconforming equipment; others had no specific comment on the issue. Typical was this response from Callaway: "We think there is a lot of runway to give distance and performance while still playing by the rules."
Even proudly renegade upstart Parsons Xtreme Golf defended golf's rules. Said PXG and GoDaddy.com founder Bob Parson, "PXG believes that the USGA upholds the integrity of the game. As such, PXG's clubs comply with all USGA regulations and we have no intention of introducing nonconforming equipment."
Of course, it also might make bad business sense to pursue nonconforming equipment. It's an uncertain marketplace, and it would require double the work and the cost to make nonconforming clubs in addition to the conforming product that you're already designing. In a relatively tight golf market, that's a risk whose benefits aren't clear.
For now, the ruling bodies are waiting and watching. Those who've been around know the mood surrounding nonconforming equipment shifts but as yet has never fully flipped in the direction of a proven level of demand for illegal clubs. The most noteworthy attempt in recent memory came at the turn of the 21st century when Callaway introduced its ERC drivers, which exceeded the rules governing spring-like effect. By many accounts, the brand only recovered from that decision in the last few years.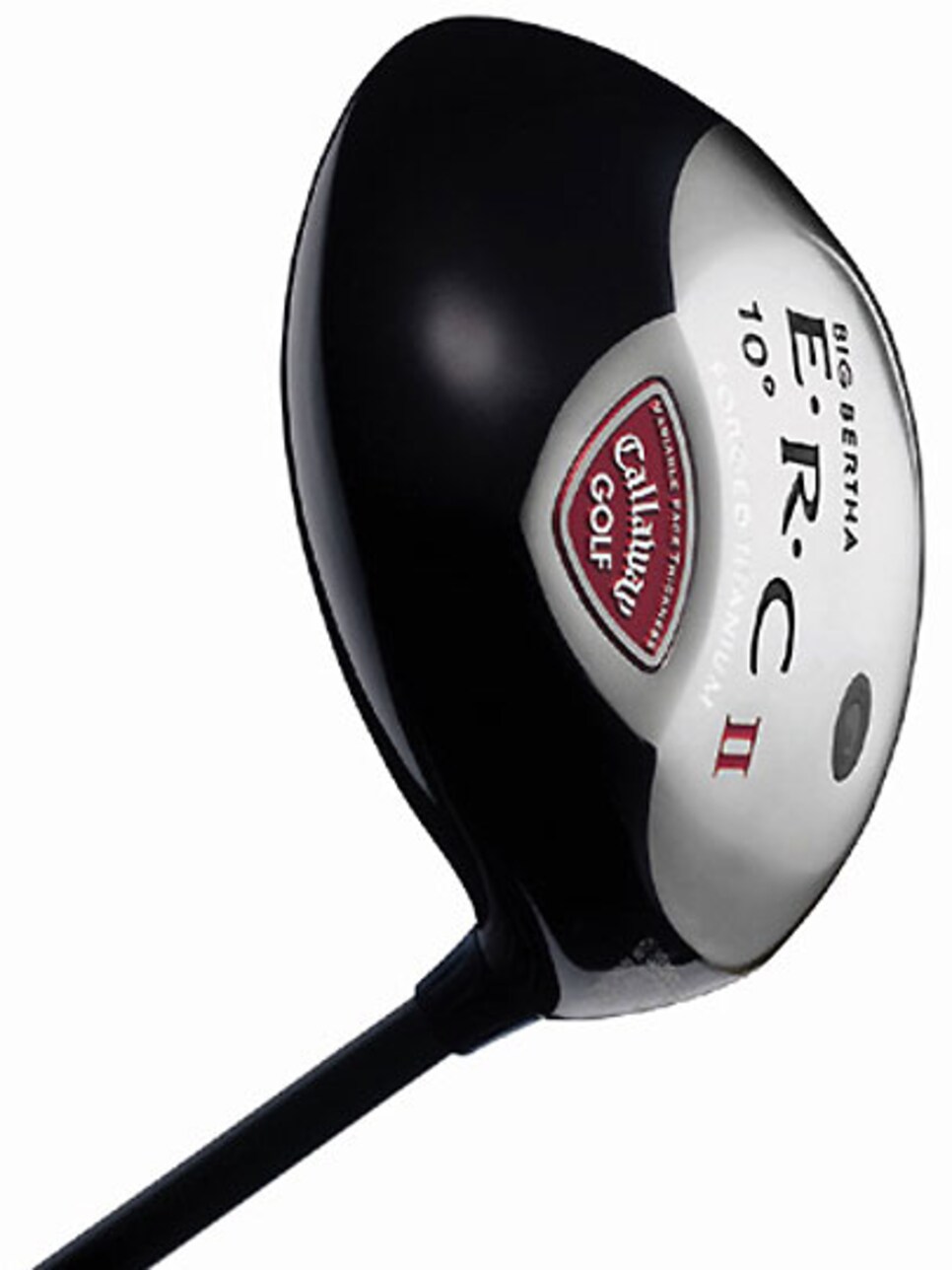 The facts seem to suggest that equipment rules still mean something. A 2014 study by Reed Exhibitions, the organization that owns and runs the PGA Show, seemed unequivocal in golfers' enthusiasm for illegal products. According to the survey, 80 percent of those surveyed said they would not be likely to play a nonconforming ball or driver.
This is true after the fits and starts of the groove rule six years ago, and even this year at the dawn of a ban on a kind of putting that was OK for at least half a century. While sand wedges with aggressive grooves were OK for a time, when they were rolled back in 2008, the rule change caught a few players at local tournaments in the aftermath. This year, the ban on anchoring is essentially voiding a class of putters, and it remains to be seen how those afflicted will navigate senior club championships and member-guests in the spring and summer.
Presumably, the rules will still be followed. Mike Davis, USGA executive director, really doesn't believe a door has been opened.
"We firmly believe that technology and the rules of golf can, and should, co-exist," he said in a statement provided to Golf Digest. "Equipment manufacturers across the world have made, and continue to make, innovative and game-improvement equipment within the rules. The key premise by which the equipment standards have been crafted is that success in golf should depend primarily on the skill of the player, rather than on a reliance on technology. Knowing golfers tell us that the challenge of the game is what keeps them coming back, these standards, and a single set of Rules for all players, are among golf's greatest strengths.
"It is important that we continue to talk with manufacturers and golfers on what we are doing in this area, and why."
Indeed, both of the game's chief equipment regulators, the USGA's John Spitzer and the R&A's Steve Otto, are planning to meet and discuss the issue of innovation and nonconforming equipment with the fractious JGGA at this week's Japan Golf Fair.
Of course, the question of whether the survival of the game really needs some kind of promise of super-charged (albeit illegal) clubs and balls may be based on a false premise. While the game wouldn't be hurt by any injections of fun, most don't see any pressing need to make the rules a casualty.
Golf companies large and small have found plenty of ways to inject fun and enthusiasm to the sport. Typical of this is the youthful vibe projected by brands like Callaway, which has reinvented itself through signing endorsement contracts with social-media and YouTube stars such as Paige Spiranac and the trick-shot tandem of the Bryan Brothers. Another brand showing how golf can be fun is Cobra, whose presence at last month's PGA Show is frequently accented by the beat of club music and the bright colors made famous by tour staffers Rickie Fowler and Lexi Thompson. Cobra's booth at the show is a rock concert with golf clubs, and every one of those is a conforming golf club.
Jose Miraflor, Cobra's director of product marketing, has been around the golf business for more than two decades, but still bounces around his booth with the enthusiasm of new discoveries, like he's got a secret and he can't wait to tell you.
"You can maybe argue about this rule or that," Miraflor said. "But if you think about it, we like that the game is hard. So in a way, the rules make the game fun."
On the opposite end of the range, Dono Kim smiles as he desperately tries to keep his tent upright in the wind. His space at the Show is tiny, and if Cobra's is a block party, Kim's is a lemonade stand with one pitcher and some scattered Dixie cups. He's made his case for the fun of nonconforming equipment, for the fun of a driver that he thinks flies straighter and farther thanks to its hole-in-the-head technology. He is confident that his idea will resonate, that the game needs his idea. But ...
"I'm working on making a new version," he says. "I want to make one that's OK for the pros to use. You know, in competition. You have to keep the rules."