The Loop
Is the prep class of 2011 threatening to stage a PGA Tour coup?
SCOTTSDALE, Ariz. -- Is this the beginning of a PGA Tour coup? Or a better question: Who let them out of day care?
OK, so they're actually high school graduates, class of 2011, and college dropouts. But already they are making an impact on the PGA Tour.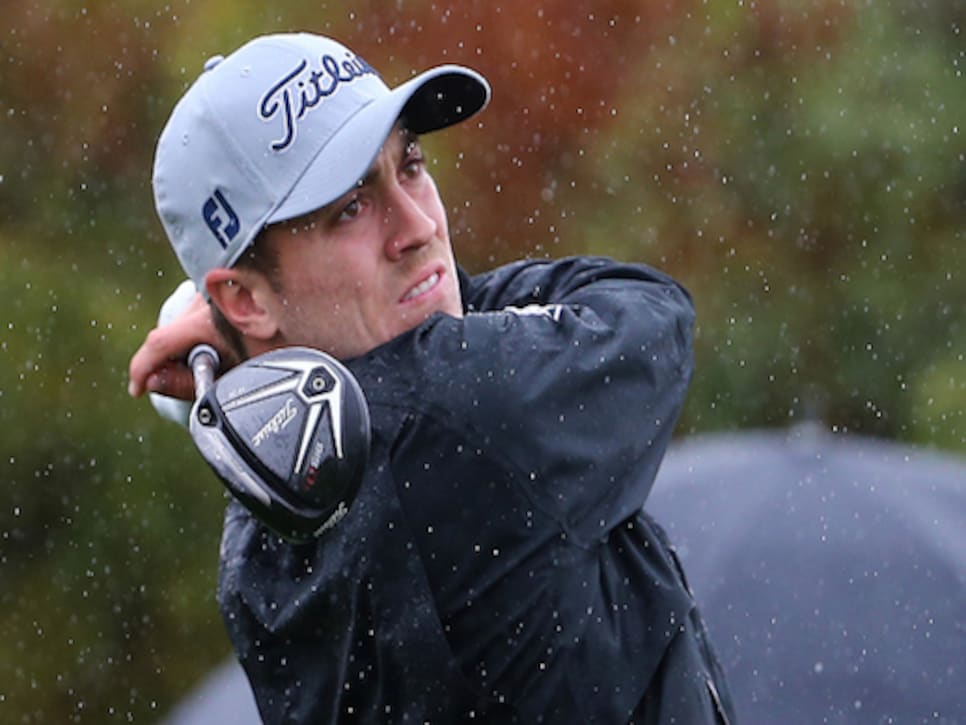 "Our graduating class of 2011 has probably eight or nine tour players that will come out of it," the trendsetter among them, Jordan Spieth, said. "There's, what, three or four on the PGA Tour, another couple on the [Web.com Tour] already, and we should still be in school."
Two of this group turned up on the leader board midway through the Waste Management Phoenix Open on Friday -- Daniel Berger and Justin Thomas. Each is 21 and turned professional after their sophomore years in college, Berger from Florida State and Thomas from Alabama.
And suddenly, Phil Mickelson, 44, and Tiger Woods, 39, look even older, having missed the cut here.
Spieth, Thomas and Berger have been competing against one another since their junior golf days. Thomas and Spieth, meanwhile, are close friends, who clearly enjoy the banter.
"I hope we can compete, getting in the thick of things," Spieth said. "It's been awhile, a couple of college events we've been able to do so together. I will bring up a couple of those events, like the national championship. We played a match against each other. He hates when I bring that up."
Spieth already is a tour winner and a factor, and Thomas is closing quickly, having finished in the top seven in three of his last four tour events, including a tie for seventh in the Humana Challenge last week.
"The last three winners of the Haskins Award [as college player of the year] have all been 2011s," Thomas, the 2012 winner, said. Patrick Rodgers of Stanford won it last year and Michael Kim of California in 2013.
"I think it's really cool, because in two, three, four, five years there will be a lot of us up there."