The Loop
Is the PGA Tour's quick turnaround bad for golf?
Bryce Molder struck the opening shot of the 2013-2014 PGA Tour season at the Frys.com Open on Thursday less than 18 full days since the 2013 season ended. Congratulations golf, you now have the shortest off-season in all of American professional sports.
Let's compare the PGA Tour's time off to other sports. Not surprisingly, the NFL has the longest gap between the end of one season and the start of the next at seven months. Have you seen the beating those guys take?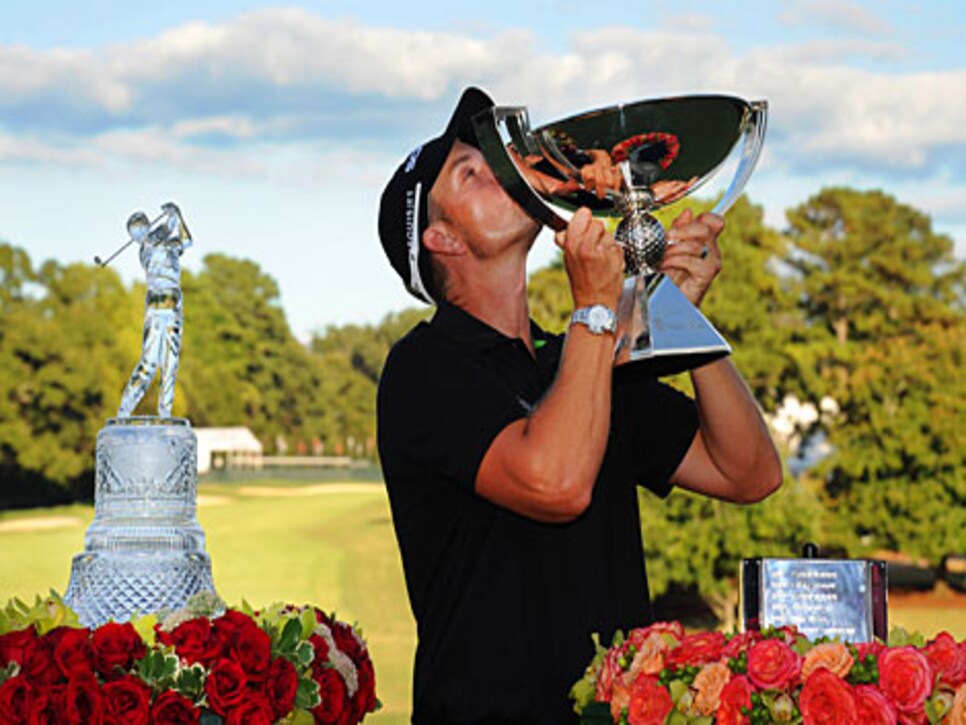 Why does this feel like it just happened? Oh yeah, because it did.
The WNBA also has a seven-month layoff between its Finals, which are in process, and its opener. Wait, the WNBA Finals is happening right now? Wait, the WNBA still exists?
Next comes baseball, which has a break of five months from the conclusion of its World Series to Opening Day. The NBA has a four-month gap, followed by the NHL and MLS, which both take three months off. The LPGA also takes three months off, though probably not by choice.
Even the ATP World Tennis Tour has a six-week off-season. But that seems like an eternity compared to the PGA Tour. To be fair, the tour will take a longer break from official events from the conclusion of the OHL Classic at Mayakoba (Nov. 17) to the Hyundai Tournament of Champions, the former season opener, Jan. 3.
We're not so worried about a lack of rest for the players, who get to choose their schedule. But is it possible that golf fans will get burnt out? Sometimes less is more. Then again, those watching at home can choose their schedule as well.