The Loop
Is the key to playing better golf playing less golf? Perhaps. Here's why
For years, the formula for success in golf has been relatively straightforward: To play better golf, you have to play more golf. Play different courses, with different people, for different stakes, as often as you can. Do that, and you might be a good golfer at the end of it. "I guess that's when I got labeled a loner," Nick Faldo, the living embodiment of that philosophy, once said. "I didn't have a social life at all. I played golf from dawn to dusk . . . I literally did that in rain or snow." But could it be that the key to playing better golf actually involves playing less golf? Recent evidence suggests that idea may not be far off.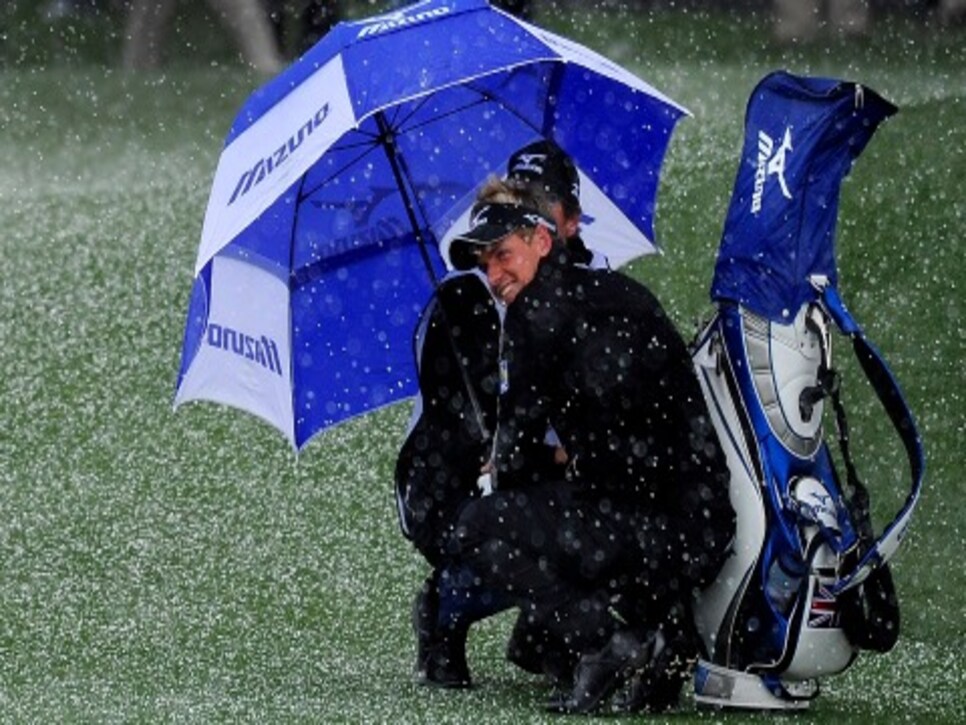 He uses the David and Goliath analogy: Goliath was significantly bigger and stronger than David, making him the favorite. David would lose if he tried to play Goliath at his own game, but David won because his disadvantages forced him to be creative and fight differently -- using his sling. Victory, then, was not because of any known advantage, but rather the direct result of his disadvantage. So is that the reason that the University of Illinois is one of only six teams to have made the NCAA finals six years in a row? That their perceived disadvantage of not being able to play and compete year round is actually a blessing, because it forces them to practice harder, more methodically, and more creatively? By taking time off, these golfers have time to focus on making big changes to their game. Golfers in warmer climates, conversely, are always playing golf, so they don't have that luxury.
Related: New PGA Tour schedule has players changing coaches at unusual times And some PGA Tour players look to be adopting a similar strategy. Of those finishing in the Top 10 on the 2013 Money List, five played less than 20 events. Compare that to four in 2012, two in both 2011 and 2010, and one in 2009. Playing and practicing in static environments, in the form of their respective home courses, rather than competing week-in-week-out on the road is increasable preferable. Improvement, it seems, isn't solely dependent on playing more golf.
And office golfers everywhere rejoiced.