The Loop
Is PGA Tour's partnership with Clinton Foundation an impediment to finding a sponsor?
The annual PGA Tour event in La Quinta, Calif., has lost the Humana Challenge from its title and for the moment is left with "in partnership with the Clinton Foundation." Is that a potential problem, for either the PGA Tour or its efforts in securing a new title sponsor?
"No," Ty Votaw, chief marketing officer for the PGA Tour, said. "We have a very positive relationship with the Clinton Foundation and feel it's a real positive attribute for the tournament."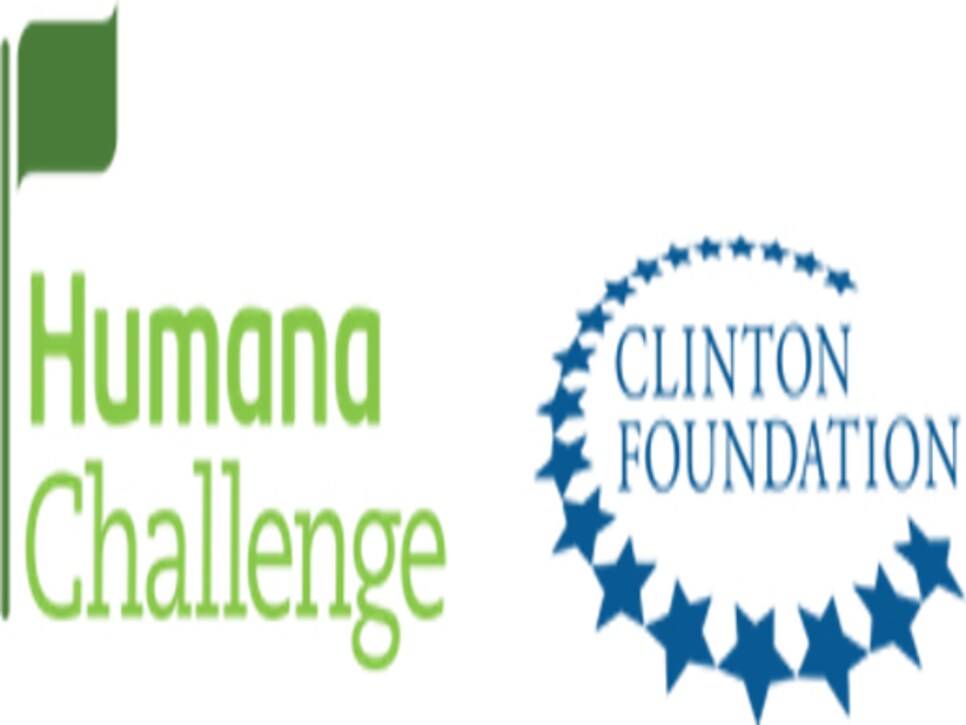 Publicly-traded companies have an aversion to controversy for obvious reasons. Yet Votaw said that the Clinton Foundation partnership has not been an impediment in pursuing a title sponsor to replace Humana, which announced last year that it was bowing out after the 2015 event.
"We haven't found that to be the case, no," Votaw said. "We feel good about a title sponsor search and we think that there will be some positive news here in a few weeks. We're just trying to get to a place where we think we can get an announcement.
"Obviously the last four years have provided an enormous opportunity and momentum. Going down this path with both Humana and the Clinton Foundation has increased the profile of the event and we have seen that as a very beneficial effect on our sponsorship."
Former President Bill Cliinton with Humana Challenge winner Bill Haas (Getty Images)
The tournament mission (besides golf) has been to promote health and wellness and the manner in which it has done so as an adjunct to the tournament has been widely lauded ("I applaud [Clinton] for joining Humana in using the tournament to help promote health and wellness," Phil Mickelson said).
The terms of the tour's agreement with the Clinton Foundation run through 2019, Votaw said. Former President Bill Clinton told the Desert Sun in January that he and the foundation will continue its involvement with the tournament. ""We are going to land on our feet on that," Clinton said. "We'll figure out how to replace [Humana], and they still want to stay involved in some way."