The Loop
Is Obama a Golfer-in-Chief? That's not a bad thing, says one former president
Not since Dwight D. Eisenhower has a president forged more of a "gone golfing" reputation than Barack Obama. According to one former Commander-in-Chief, that's not necessarily a bad thing.
In an upcoming interview with Golf Channel's "In Play with Jimmy Roberts," George W. Bush leaped to the defense of his successor's golfing habits:
"I think it's good for the president to be out playing golf," Bush told the show. "I know the pressures of the job and to be able to get outside and play golf with some of your pals is important for the president."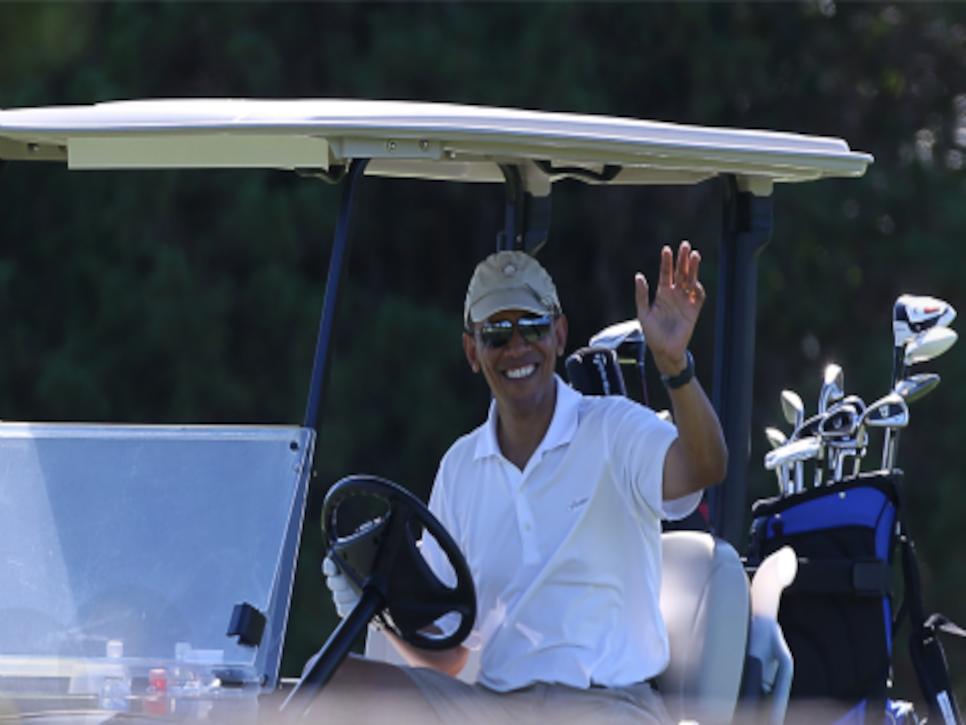 Obama, too, has been criticized for spending too much time away and on the golf course. It was a recurring issue throughout his 2012 reelection run; as of August 8th, Obama has spent 92 combine days on vacation, according to CBS's Mark Knoller, which was since confirmed by the award-winning fact-checking site Politifact.com, and has played nearly 150 rounds of golf since April 2009.