The Loop
Is nicknaming irons the PGA Tour's next equipment trend?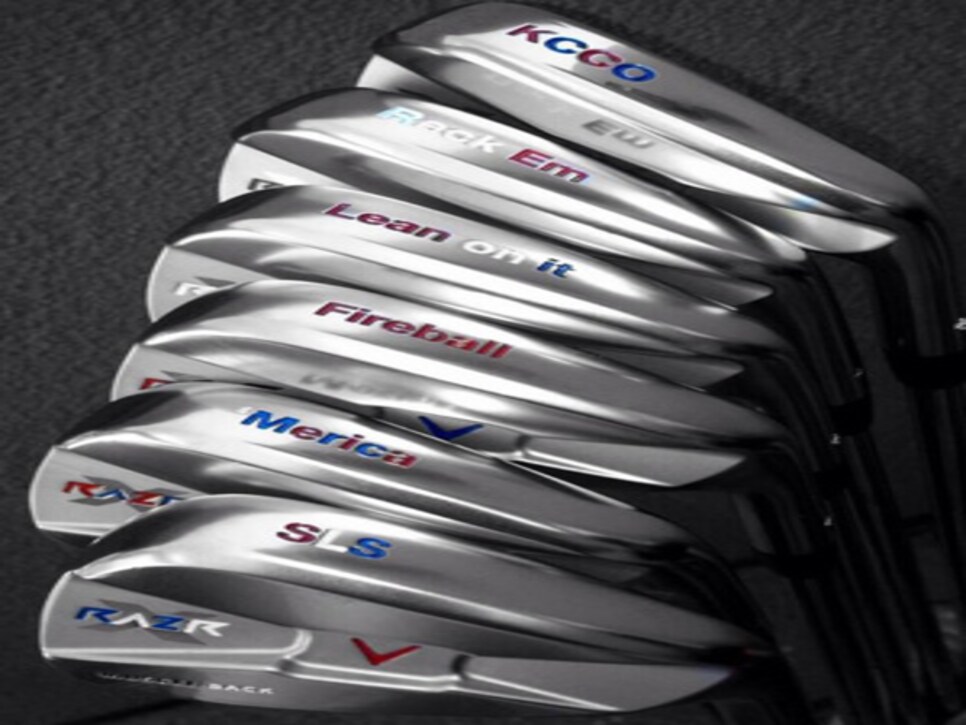 Luke List is known as one of the longest hitters on the PGA Tour. Now, he'll also be known as that guy who doesn't have numbers on any of his irons.
As you can see by the picture tweeted by Chad Coleman (@HashtagChad), Head of Social Media for Callaway Golf and Odyssey Golf, List's new sticks will all feature nicknames instead of digits. We just hope he and his caddie will have the key written down somewhere on his golf bag in case they forget which name corresponds with which loft.
We've seen many players customize wedges in recent years (List calls his 60-degree wedge "Chet," a name he describes as his "alter ego."), but List appears to be the first tour pro to stamp names on all of his irons while getting rid of the numbers on the clubs altogether. We'll have to wait and see when List puts these in play (He's in the Reno-Tahoe Open field this week, but doesn't have the clubs in his bag) and if any fellow players will follow suit.
"Fireball"? "Lean on it"? "Rack Em"? "'Merica"? Good stuff. But how could he not go with "Be The Right One!" for any of them?