The Loop
Is Michelle Wie the LPGA's biggest star?
With the LPGA's first major upon us, an LPGA fan's fancy turns to Michelle Wie. Will she contend? Will she win? Will she have a TV show? (Sorry, that was old Michelle Wie). As Ron Sirak points out, now that Wie has her LPGA card, she has the luxury of beginning anew without having to admit that she or her family made a single mistake in the way that her career was handled. (Indeed, she's even jettisoned her old management team, William Morris, for IMG). Oh yes, and she picked up a zillion dollars along the way. J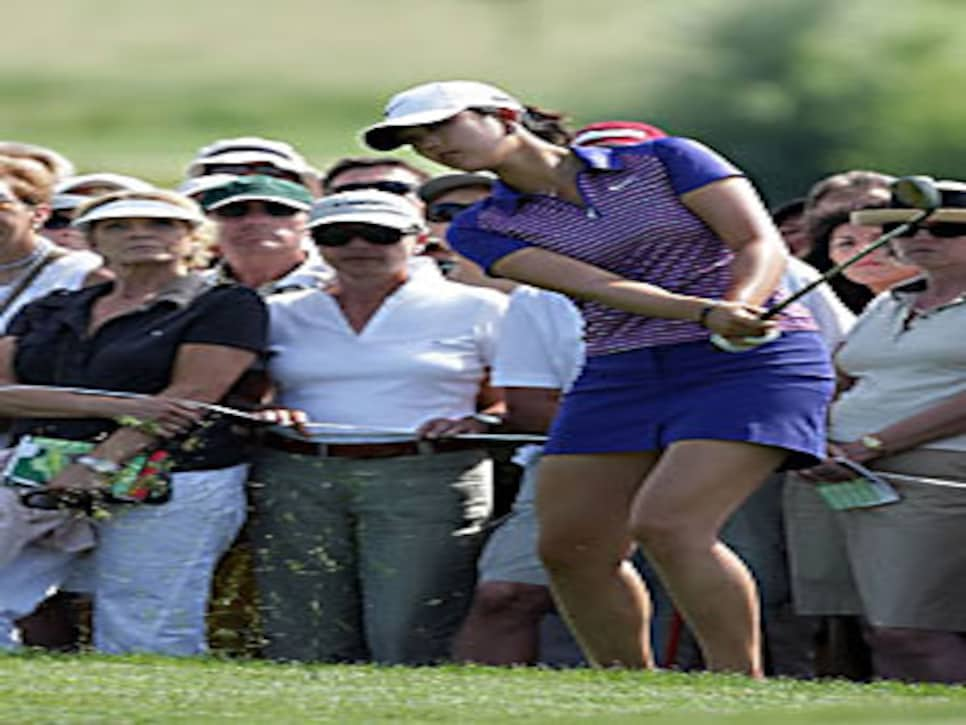 Hold on! says one Louisiana reader.
This email is in response to John Hawkins article on Michelle Wie being the LPGA's biggest star. Mr. Hawkins mentions the No. 1 player in the world, Lorena Ochoa, in his article only to say that she is "too shy and too preoccupied with the business of winning golf tournaments." In this age of the web, I find it incredibly difficult that Mr. Hawkins could make a statement like that. Has Mr. Hawkins looked into the causes that Lorena has and the time she puts into the LPGA, her foundation and charities, much less her family? Obviously not. What charities does Wie have, other then her own cause?>
It's quite a shame that Mr. Hawkins would mention Wie as the biggest star when she has not proven anything. Naturally Wie is a future star and I hope that she does turn around the adversity that her family and management group put her into. But to even think that she is the star of the tour is [misguided] journalism. I guess we need Lorena to go out and get drunk or smoke some pot or drive her car 100 miles per hour so she will be generate some publicity. When are athletes like Lorena going to be noticed for their professionalism on and off the course? >
I don't understand this infatuation with Wie, but maybe it's just me. Maybe Mr. Hawkins should do a follow up article at the end of the year to see who has a better year. Oh, but all Wie has to do is show up and she's the star. God help us if we praise someone with good morals, a family life and a record that proves she's No.1 in the world... I'll live with too shy any day.>
As you imply, Andrew, the proof is in the play. I believe Wie has her act together and will overcome the contention jitters and win this year. But will that win overshadow l seven "quiet" Ochoa victories (which she accomplished in '08)? Don't know about that.