News
Is it appropriate to play golf on Sept. 11?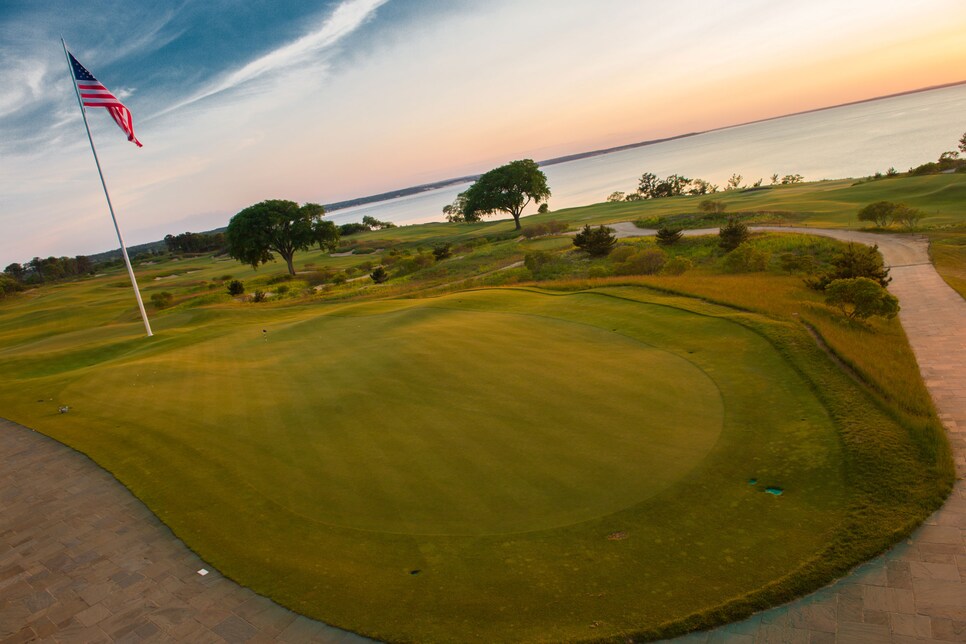 The worst round of golf I ever played was two days after the attacks of Sept. 11, 2001. I had lost a good friend that day, and his brother, his father and I retreated to a golf course in a futile search for distraction.
I call it my worst round based less around my score—although I recall that being pretty awful—and more the collective energy of our group. We were three zombies, barely communicating, unable to focus enough to string together four consecutive shots, let alone 18 holes. We thought the golf course could serve as some sort of sanctuary. We were wrong.
There are all kinds of stories about how the golf world reacted to the tragedy of 9/11. The Met PGA Championship, a big event among area club pros, was being held at Inwood Country Club, just across Jamaica Bay from New York's JFK Airport. When players competing that morning noticed a line of planes clustered on the jetway, they knew something was awry. Then came word about the towers, and they were called off the golf course. On the PGA Tour, the World Golf Championship at Bellerive was canceled. The Ryder Cup, to be played later that month in England, was postponed a year.
Those were all logical reactions to a crisis, and a commentary on the place of sports in the direct wake of tragedy. It wasn't right to be trying to win golf tournaments at a time when they were still searching for bodies in the rubble.
Seventeen years later, though, it's worth asking whether golf is appropriate on the anniversary of Sept. 11. In many towns in the New York area, there are memorial services honoring those who died that day, the biggest one taking place right outside Golf Digest's World Trade Center headquarters in lower Manhattan. With that as a backdrop, perhaps it seems insensitive to be throwing a bag over your shoulder in a rush to make your tee time.
I put the question of whether playing golf is appropriate on 9/11 to Rabbi Marc Gellman, who is an avid golfer, but also someone who presided over memorial services in the aftermath of the attacks. His response: "There's no problem playing golf on 9/11 but one should set aside some time to reflect on two questions: 'What have we learned from 9/11? And what have I learned from 9/11?'"
But really, a question about the place of golf on a day like today really depends on what your view of the game is in the first place. If you think of it as something that exists purely for selfish enjoyment—an opportunity to load up on Bloody Mary's and cigars—then you can see why playing today might seem off note.
Granted, all of us who play golf do so because of the pleasure we derive from it. We'd be lying if we tried to suggest otherwise. But those pleasures can run deeper than you think, because golf is also about the connections we forge—to each other, to the world around us, even to ourselves. One could argue you're more likely to think about fallen friends on a golf course than you would sitting at your desk at work.
But that's a convenient argument on golf's behalf, and we're not ready to go that far. Ultimately, the question of how appropriate the game is today is an intensely personal one, as it was when we tried to distract ourselves 17 years ago. Whether the golf course is the right or wrong place to be is something you'll probably feel before you hit your first shot.