The Loop
Is Finchem opposed to anchoring ban? Stay tuned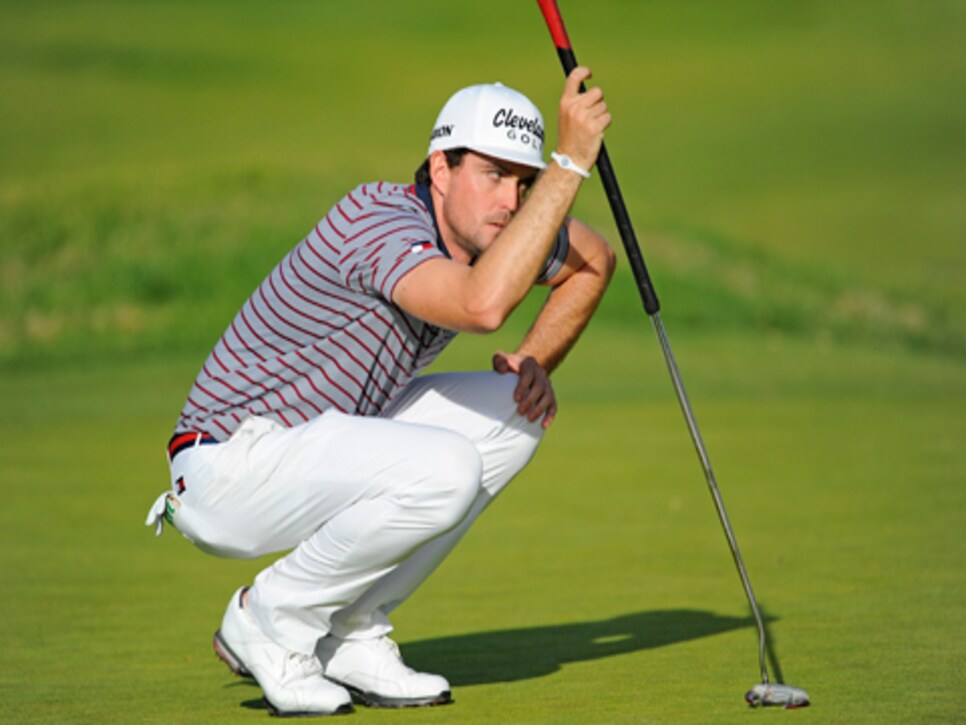 Faxon predicts that Finchem will attempt "to persuade the board that the tour should urge the USGA to withdraw the proposed ban," he wrote in a column for Golf.com.
This would put the tour in direct conflict with golf's governing bodies, the USGA and the Royal and Ancient, who have proposed the ban because they believe it necessary. "This decision gets back to the USGA and R&A feeling that fundamentally golf for 600 years has been about picking up the club, gripping it with two hands and making a free swing away from the body," USGA Executive Director Mike Davis told Golf Digest's Mike Stachura in November.
It also would pit two important and powerful entities, the PGA Tour and the PGA of America, against the two governing bodies. Previously, PGA of America president Ted Bishop said that the organization opposes the ban.
Faxon also predicts that the USGA won't back off its position and that ultimately the tour will acquiesce. But if it doesn't? Section I in the Rules of Golf, dealing with etiquette ("the game relies on the integrity of the individual to show consideration for other players and to abide by the Rules"), will be tested.
The tour conceivably could override the USGA, allowing anchoring as a condition of play on the PGA Tour. But it would have no jurisdiction over the U.S. Open, the British Open or the Masters, none of them PGA Tour events. "If that happens there will be chaos," Faxon wrote, this an understatement.
The PGA Tour is not immune from controversy, but neither is it the partner with whom other professional sports are forced to dance with alarming frequency. A solitary player confessing to his use of deer antler spray is a big deal in golf. Elsewhere, it's business as usual.
But the possibility, however remote, that the most powerful and visible group in golf might unilaterally choose to play by different rules would qualify as bona fide in the controversy industry.
The USGA and R&A have reserved the right to stand down and allow the status quo to prevail. Ostensibly, that's the purpose of their open comment period, to entertain all opinions before rendering a final decision.
Obama beating Woods from the back tees at the Floridian on Sunday seemed more likely than the USGA backing down. As Davis told Golf World editor-in-chief Jaime Diaz recently, "If we don't do what we think is the right thing for fear of a lawsuit, then shame on us. We shouldn't be in the governance business then."
All we know for certain at this point is that that Monday conference call will be a spirited one. Meanwhile, Bernhard Langer won the Champions Tour's ACE Group Classic on Sunday using a long putter anchored to his chest, and Webb Simpson was in contention at the PGA Tour's Northern Trust Open using a belly putter.