The Loop
Is 'Dancing With The Stars' in Paula Creamers' future?
On Wednesday morning, the cast for the 17th season of "Dancing With The Stars" was revealed. Paula Creamer was not one of the 12 new celebrities announced. Somewhere, the Pink Panther is probably feeling a bit sad.
It's not that Creamer doesn't have the star power (Creamer was Forbes' 10th-highest paid female athlete in 2013) or the dancing chops (Growing up, she "did it all" from tap and jazz to ballet and gymnastics) to be a part of ABC's hit reality show. She simply doesn't have the time.
"I want to do it so bad," Creamer said earlier this summer. "I used to be a dancer, but I'm a little rusty. I'd have to take some lessons before I even got my real lessons again."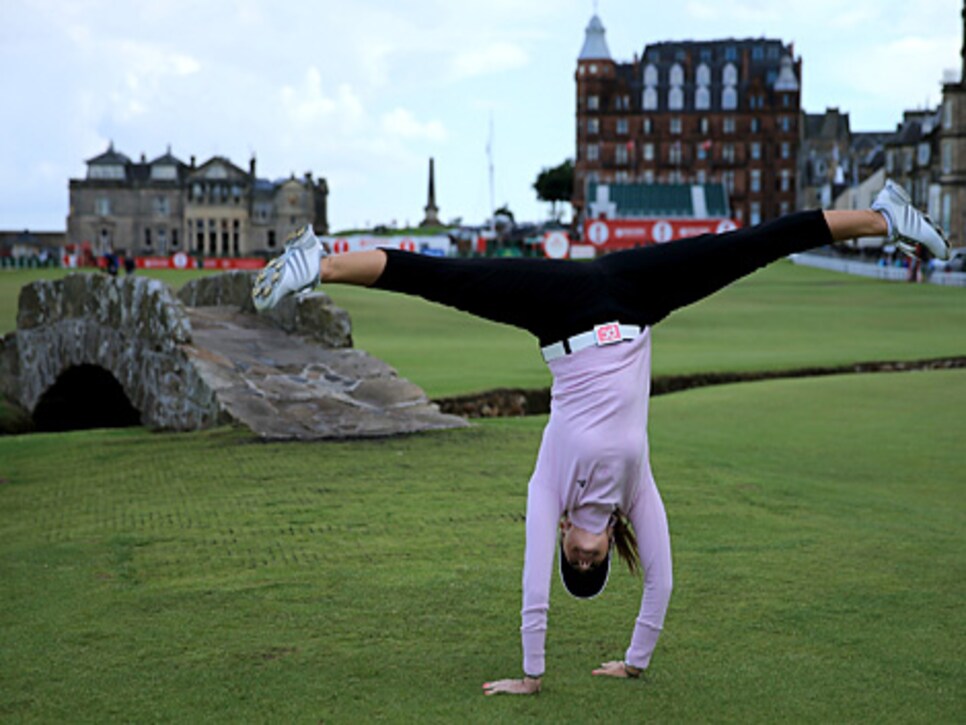 Creamer said she's had contact with the show and that she's even had an interview, but that the timing doesn't work. The show has two seasons each year starting in March and September. March is right when the LPGA season really gets going in the U.S. and the Evian Championship, now the tour's fifth major, is Sept. 12-15 (This season premiers the following day) in France. Creamer will then travel to Asia for a string of lucrative tournaments.
Instead, fans of the show will get a wide-ranging cast that includes Nicole "Snooki" Polizzi from the "Jersey Shore," Leah Remini from "King of Queens," comedian Bill Engvall and Bill Nye the Science Guy. Former NFL star Keyshawn Johnson is the only athlete participating, following in the footsteps of Jerry Rice and Emmitt Smith, who won Season 3.
Like those guys, perhaps Creamer will have to wait her chance to put on her dancing shoes when she hangs up her cleats. In the meantime, she'll have to settle for watching the show on TV.
"I think it would be so much fun to challenge myself in a different way," Creamer said. "I would be so competitive at it."