The Loop
Is club fitting the key to solving partisan politics?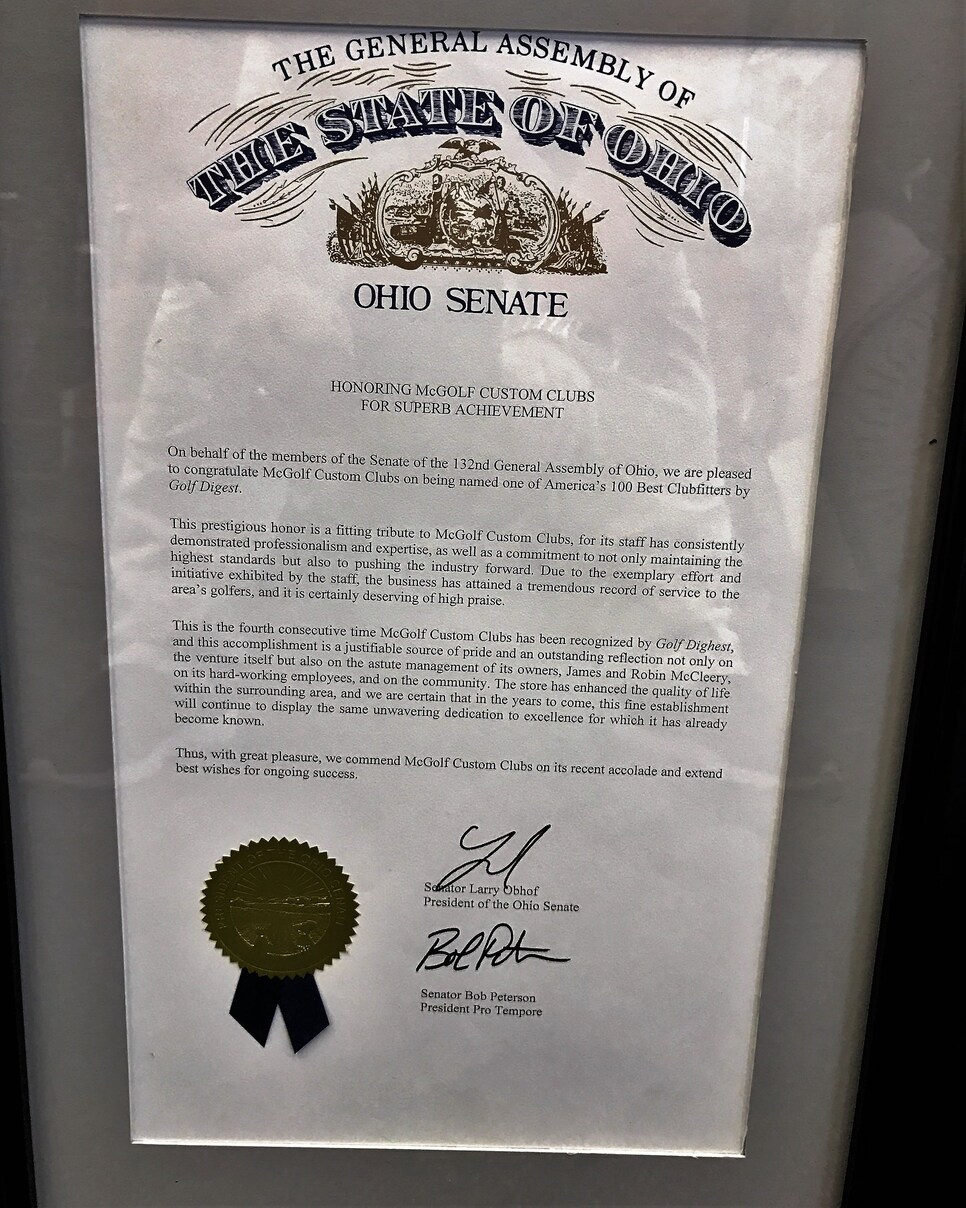 It appears club fitting is becoming so big even politicians and lawmakers are starting to take notice.
As an example, we give you the latest news from Ohio, where the State Senate just issued a proclamation honoring McGolf Custom Clubs for being named one of Golf Digest's 100 Best Clubfitters for the fourth consecutive time. McGolf Custom Clubs is one of 12 facilities in Ohio named to America's 100 Best Clubfitters.
Located about an hour south of Columbus and an hour and a half east of Cincinnati, McGolf Custom Clubs lays claim to what it calls "the longest range in southern Ohio" at 395 yards. Owner and fitter Jim McCleery recently was named Clubmaker of the Year by the International Clubmakers Guild.
Jim McCleery, who operates the driving range and fitting center with his wife Robin in Waverly, said the news of the proclamation caught him by surprise. "It's not every day the Ohio senate tells a citizen they are superior," he said. "I wish I knew how this all happened. I sent the top 100 selection to a series of local papers only."
Now, we don't ever want to get too far into the weeds on partisan issues, but we like how golf can bring together politicians from both sides of the aisle. And while there are all sorts of sides to take in golf debates, it's pretty clear that when all the votes are counted, club fitting wins in a proverbial landslide. The official proclamation even suggests the operation at McGolf Custom Clubs "has enhanced the quality of life within the surrounding area."
If you're keeping score that's Club Fitting 1, Cleveland Browns 0.