The Loop
Is California youngster the reincarnation of Bobby Jones?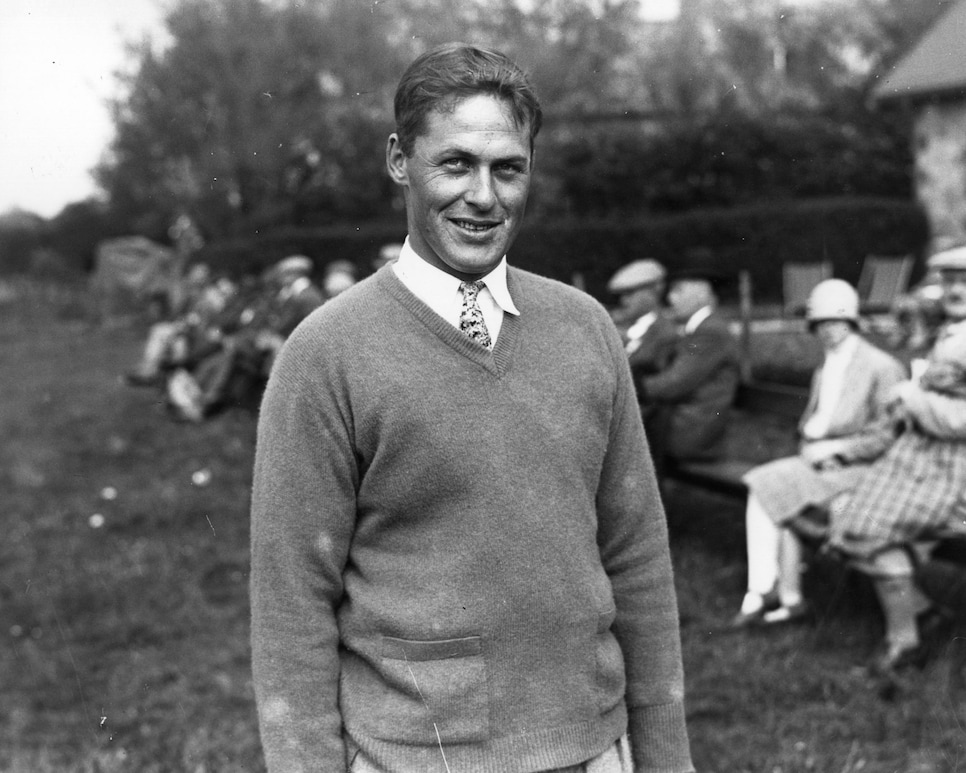 As the club and tournament that is the legendary Bobby Jones' legacy to the game celebrates youngsters playing golf, a recent book details the story of a California youngster who has claimed to be Jones' reincarnation.
Not figuratively. Literally.
In his book, Return to Life, Dr. Jim B. Tucker presents the case of Hunter (not his real name), a 3-year-old boy who identified himself with a photograph of Bobby Jones and selected a photograph of Jones' childhood home as his. The child had gone on to win 41 of 50 junior tournaments by the time he was 7, including 21 in a row.
According to the book, Hunter's father showed the 3-year-old a series of six photographs of famous golfers from the 1920s and asked him to identify which one was Jones. When he saw the Jones picture, Hunter said, "This me," and then seeing a photo of Harry Vardon, Hunter said, "This, Harry Garden. My friend." As was often the case in children remembering past lives, in Hunter's case he referenced Jones less and less as he grew from age 3 to 7. Tucker's research indicates that as children reach the age of reason these memories typically fade.
In the case of the possible Bobby Jones' reincarnation, Tucker wrote that the golf skills provided an unusually strong connection. In just nine percent of the more than 2,500 examples that have been studied, "the children are said to have unusual skills related to the previous life."
Tucker writes, "In Hunter's case, winning twenty-one golf tournaments in a row is more than a subjective opinion. He clearly has unusual ability in golf.
"[T]he children we've studied have sometimes shown unusual aptitudes, but not fully formed skills that geniuses like Mozart manifested as children. Hunter may be an exception."
There were four boys from California who competed in Sunday's Drive, Chip and Putt Championship. One of them, Ty Griggs from Manteca, Ca., won the Boys 12-13 event. According to reports, Griggs didn't take up golf until he was 8.