The Loop
Is Bubba Watson *really* switching to a pink golf ball?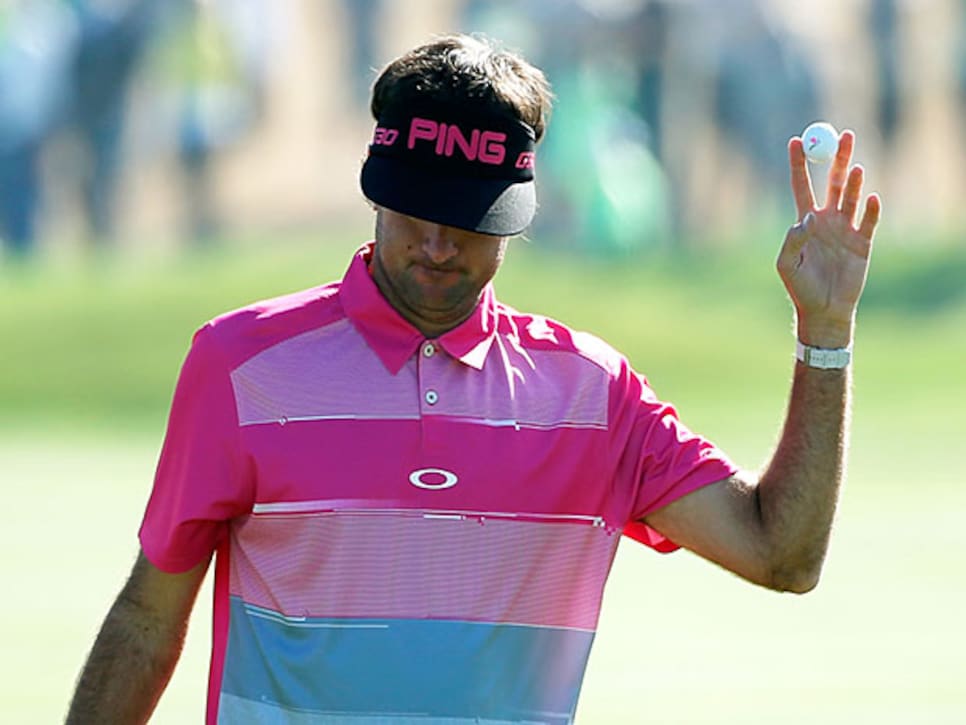 Given recent reports, there's been a lot of talk as to whether or not Bubba Watson will be using a Volvik golf ball in 2017. So, will he or won't he?
According to a spokesman for Volvik, "I can't confirm or comment at this point...There is nothing official to discuss at the moment."
Take that for what you will.
On the surface, it would seem unlikely. Watson doesn't like to change his equipment. Those who have worked with him have noted, "With Bubba, changing a grip can be like saying, 'We're having a baby.'" He is persnickety in all aspects of his bats and golf ball and changing the ball would be a big change, especially given his penchant for curving the ball and shaping shots.
Watson himself admitted as much when I interviewed him in 2012.
"I used to be 99 percent scared to change [equipment], now I'm 98 percent scared," he said.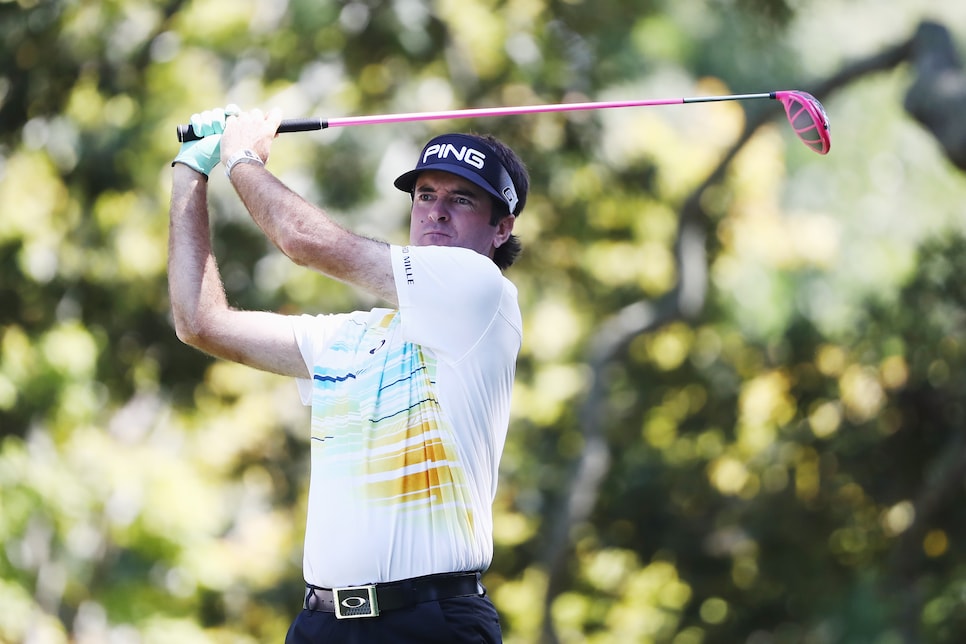 Then again, this is Bubba we're talking about.
Watson has a contrarian bent to him. He also has an infatuation with the color pink. He started using a pink-colored driver shaft in 2004, a pink driver clubhead shortly after winning the 2012 Masters and has pink paintfill on his irons. He also puts a pink mark on his current ball of choice, Titleist's Pro V1x.
Volvik happens to make a pink-colored ball.
Further, while not a household name in golf balls, Volvik has enjoyed some presence on the professional tours. Tim Petrovic has used it on the PGA Tour and on any given week a handful of LPGA Tour players can be seen with it in play.
As most contracts tend to expire at year-end, we'll know soon enough whether Watson will join them.