The Loop
Is another 21-year-old, Matt Fitzpatrick, poised to join the youth movement taking over golf?
Stories of interest you might have missed…
Is there yet another 21-year-old ready to make his mark on the youth movement that has taken over golf? Matt Fitzpatrick of England, a former U.S. Amateur champion, nearly shot the first 59 in European Tour history at the KLM Open this week, but the score of 60 provides a hint for what might be in store. "Fitzpatrick turned pro last year and seems to be growing more comfortable with his surroundings by the week," Derek Lawrenson of the Daily Mail writes. "He notched top-three finishes in tournaments in June, July and August, so no wonder he now has a coveted first tour victory in his sights."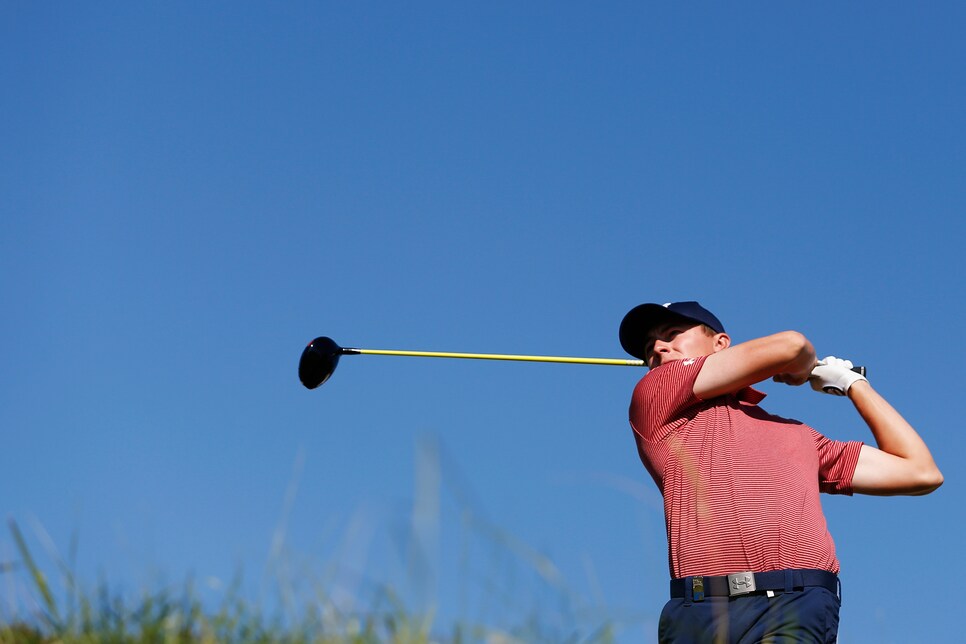 The BMW Championship returns to Conway Farms this week, where in 2013 Jim Furyk shot a 59 that was remarkable beyond the rarity of the score. "I'm never going to forget that 59," tournament winner Zach Johnson said. "I think I shot 2 or 3 under that day [actually a 1-under 70], and I thought I played pretty good. It was not a benign day." Teddy Greenstein of the Chicago Tribune has the story on Furyk's finest round.
It has been widely reported that U.S. Walker Cup player Bryson DeChambeau, a physics major at SMU, uses irons all of the same length. In this story by Martin Dempster of the Scotsman, he explains how he arrived at doing so. "I was trying to figure out a way to make it a little bit easier to hit the golf ball. I had already started developing a single-plane swing at the time but, once I realized I couldn't do that for every single club due to the fact I'd need to change my posture 13 times, I said, 'why can't the irons be the same length?' The irons work perfectly. I figured out that the mass of the head could be exchanged for the length of the golf club quite equally from a force perspective."
Australian Jason Day, recent winner of the PGA Championship, would have received a hero's welcome at the Australian Open, but in this Reuters story he sends his regrets for not being able to play this year and for good reason. Day's wife Ellie is due to give birth around that time. "I just want to make sure I am there for Ellie and that she has my support when she has our second child," he said.