The Loop
Is Adam Scott a one-week wonder at World No. 1?
FORT WORTH -- Adam Scott, who's playing this week at the Crowne Plaza Invitational, has moved to No. 1 in the Official World Golf Ranking. The last time the World No. 1 teed it up at Colonial Country Club was Nick Price in 1995. Tiger Woods played in 1997, not long after his historic first victory at the Masters, but did not become No. 1 until late that summer. (Of course, even though the Rolex Ranking didn't exist at the time, Annika Sorenstam was the best woman when she played Colonial in 2003.)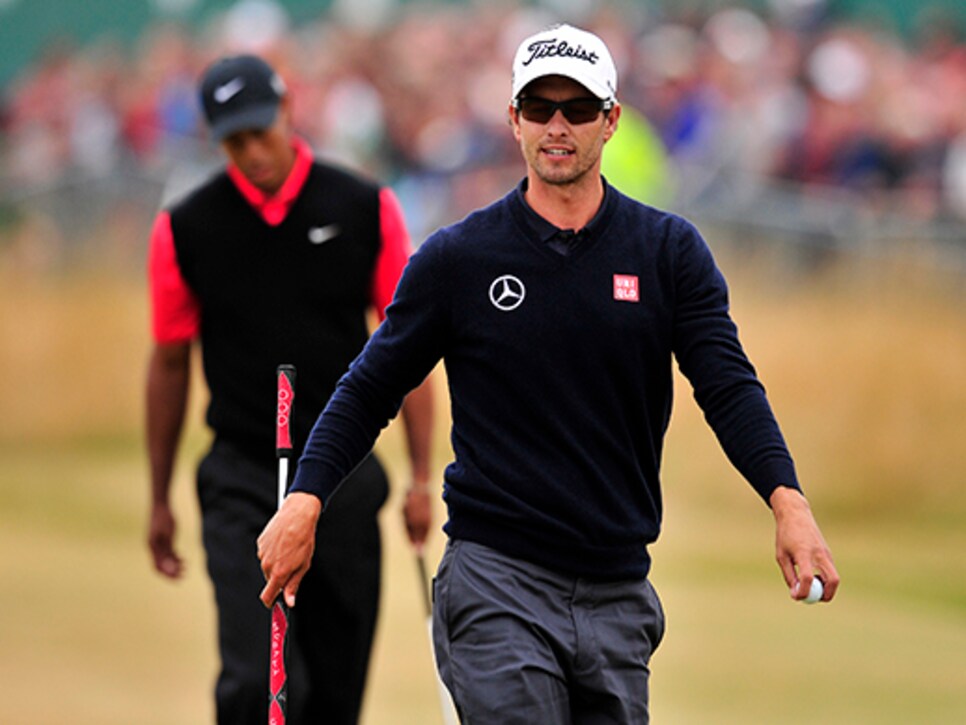 The change at the top offers an opportunity to put Tiger's dominance in perspective. All Scott has to do is hold No. 1 until about October 2019 and he'll break Tiger's record for most consecutive weeks on top. And if Scott remains No. 1 until about the 2027 British Open, he'll surpass the total time Tiger topped the rankings -- 683 weeks, or a little more than 13 years. Woods has the two best runs at No. 1 in the ranking's 28-year history: 281 weeks from June 12, 2005 through Oct. 30, 2010, and 264 weeks from Aug. 15, 1999, through Sept. 4, 2004.
The last time Woods lost No. 1 was Oct. 30, 2010 -- 11 months into the scandal -- it was held by Lee Westwood, Martin Kaymer, Westwood, Luke Donald, Rory McIlroy, Donald, McIlroy, Donald, McIlroy, Donald and McIlroy before Woods reclaimed it for 60 weeks. So, is Scott ready for a real run on top, or is the revolving door about to start spinning?
This week at Colonial is the beginning of that story.