The Loop
Irons influenced by driver technology are drawing notice from tour pros
We all have things we like to hold on to. Cars that we run into the ground and shirts that we wear until threadbare come to mind. Irons also tend to fit that bill.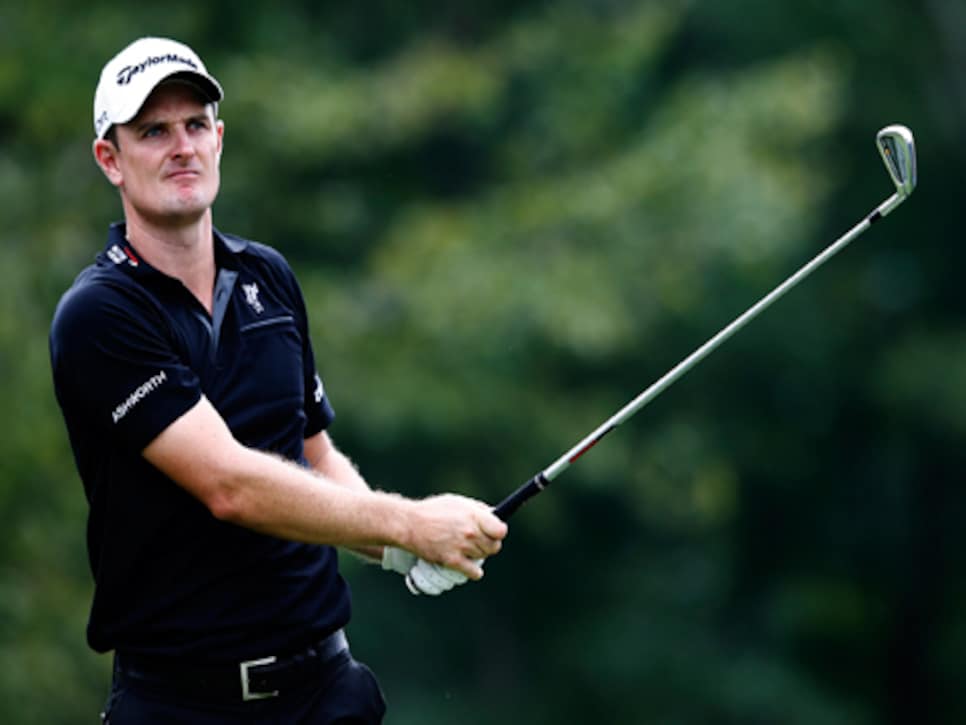 Photo: Jim Rogash/Getty images
The main reason golfers hold on to irons past their prime is that the technology is often hidden in a plain shape and presented in a quiet way. Such visual understatement leads consumers to believe irons are short on science and engineering, making what they currently have in the bag as good as anything they could possibly purchase. That is shortchanging the benefits of today's improved models.
The creative use of technology and materials has never been more prevalent in irons. Some of it you see (such as better-designed soles to improve turf interaction) and some you don't (optimal center-of-gravity positions). Perhaps the biggest leap has been that driver technologies, such as thin faces that produce a high springlike effect and high moment of inertia (helping maintain ball speed even on mis-hits), have made their way to irons.
At the BMW Championship, TaylorMade unveiled its latest iron designed for distance, SpeedBlade, having staff players Jason Day, Dustin Johnson, Sergio Garcia and Justin Rose exhibit its benefits. Rose hit shots with a TaylorMade MB (muscle-back) 4-iron and the SpeedBlade 4-iron, the latter not only resulting in approximately 20 yards more distance, but a greater peak height as well.
"Sure, I'll take the extra yards," said Rose, who switched to RocketBladez irons in his 3- through 6-irons earlier this year. "But it's the ability to get the extra distance with the height that matters. If the ball comes in flat, it's not going to help. But these reach a nice apex and then come down with an angle of descent that it should have. That is a huge plus."
Rose's comments underscore the reluctance of some to put thin-faced irons that produce extra yards in play. Sure, it might be fun to nuke a 5-iron every now and then, but irons are not designed for distance. Distance control and accuracy are the keys. And high COR irons would appear to contradict the very attributes one would want in their irons.
Now, however, designers appear to have tapped into the best of both worlds: extra yards while maintaining consistency with that distance as well as achieving the correct height for the corresponding iron. After all, a 5-iron that flies like a 3-iron isn't helpful no matter how much more length it produces.
"The face rebound is something that hasn't had a lot of attention on irons until recently," Nike's Tom Stites told Golf World earlier this year. "What we've been able to do for the VR_S irons is take technology from behind the face of our drivers and bring it down to our irons to produce faster ball speeds without sacrificing the height players expect from their irons."
But is there such a thing as too thin? Certainly there are limits on how skinny an iron face can go before issues regarding durability and intangibles such as poor sound and feel come into play. But for now designers seem to have been able to stretch those limits on face thinness while avoiding drawbacks.
All of which means that while you might consider your old irons to be trusted allies, new ones with thinner faces that allow you to hit an 8-iron the same distance you used to hit a 7-iron will give you a better chance to get reacquainted with someone you might not have seen in a while: Mr. Green In Regulation.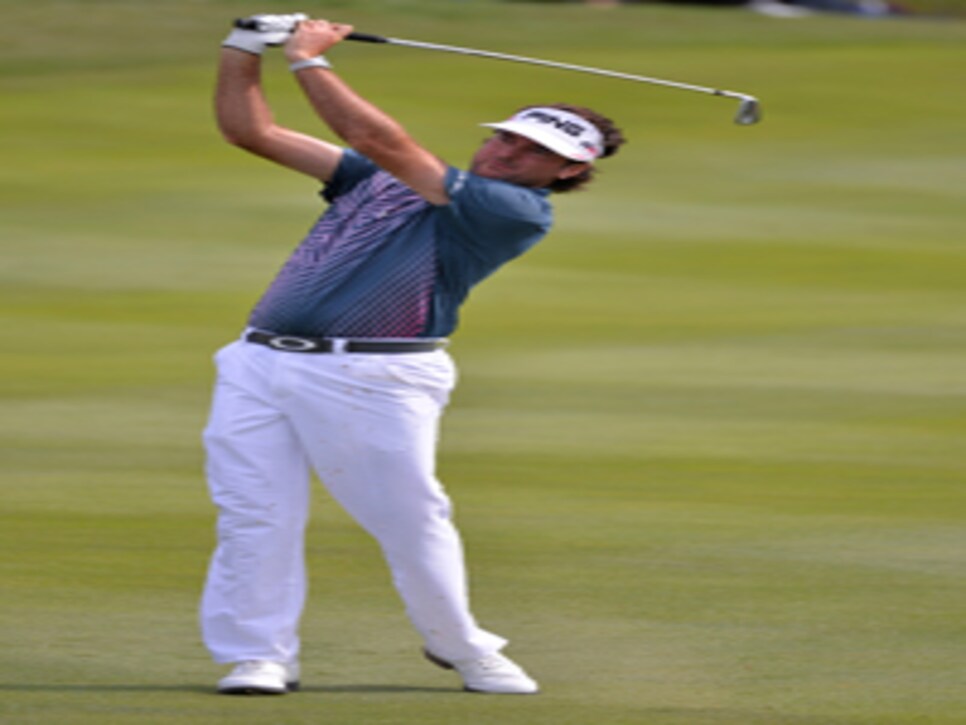 Bubba Watson hates changing equipment. Being the quintessential "feel player," the 2012 Masters champ can sense the slightest differences, which makes adapting to new clubs challenging. In fact, Watson has used Ping's S59 irons since 2004, getting a new set each November and working into them over a couple months. Which is why Watson's change at the BMW Championship to a set of Ping's new S55 irons is noteworthy.
Watson used the off week prior to the BMW to test the clubs at his Orlando home. Although ready to make the change, there was work still to be done as Watson felt the irons were hooking too much. Taking an earlier flight (yes, commercial) to Chicago, Watson arrived at Conway Farms where Ping's tour reps flattened the lie angle on his irons 1 degree, alleviating the problem and prompting Watson to put the irons in the bag. "I trust my feel so when it feels right to me, I trust that we've done the right things," Watson told Golf World earlier this year. Watson's instincts about that were pretty much spot on as he ranked T-7 in greens in regulation with the new irons at the BMW.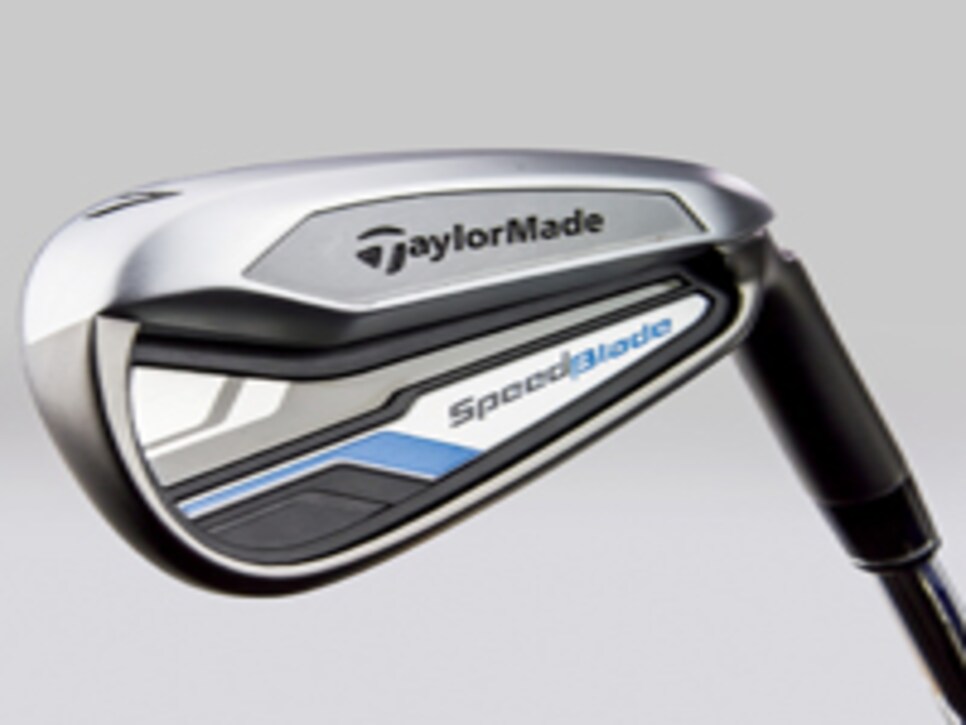 PRICE: $799 (set of eight, steel)
TaylorMade's latest iron marries a thin face with a "speed pocket" (a slot in the sole of the 3- through 7-irons) that enables the face to flex at impact. The result is a faster ball speed with a higher launch. The clubs boast a satin nickel chrome plating with a dark smoke satin ion plating.
The clubs Jim Furyk used to birdie his final hole and shoot 59 during the second round of the BMW Championship have a story. Playing the 405-yard, par-4 ninth hole (he started on the 10th), Furyk struck a perfect tee shot with a Callaway FT Optiforce 440 driver he put in play at the RBC Canadian Open. The approach from 103 yards that settled three feet from the hole was with a Callaway X Forged 50-degree wedge that Furyk asked for with plenty of offset -- an unusual request for most tour players but something the 2003 U.S. Open champion has employed for some time. Finally, the putt was made with an Odyssey Versa #1W that Furyk first used at Oak Hill CC during the PGA Championship. Furyk had used a similar model earlier in the year, but this putter had a single-bend shaft (instead of a double-bend) and was a half-inch longer at 35.5 inches. ... Strong-lofted irons were in the bags of some players to combat the winds at Conway Farms. Patrick Reed once again had a pair of Callaway X Forged 2-irons, one of them bent to 1-iron loft. Kevin Stadler used Ping's prototype Rapture driving iron at 2-iron loft while Brendan Steele employed Titleist's 712U 2-utility iron.