The Loop
Iowa player intentionally clanks free throw to protect record of deceased Hawkeye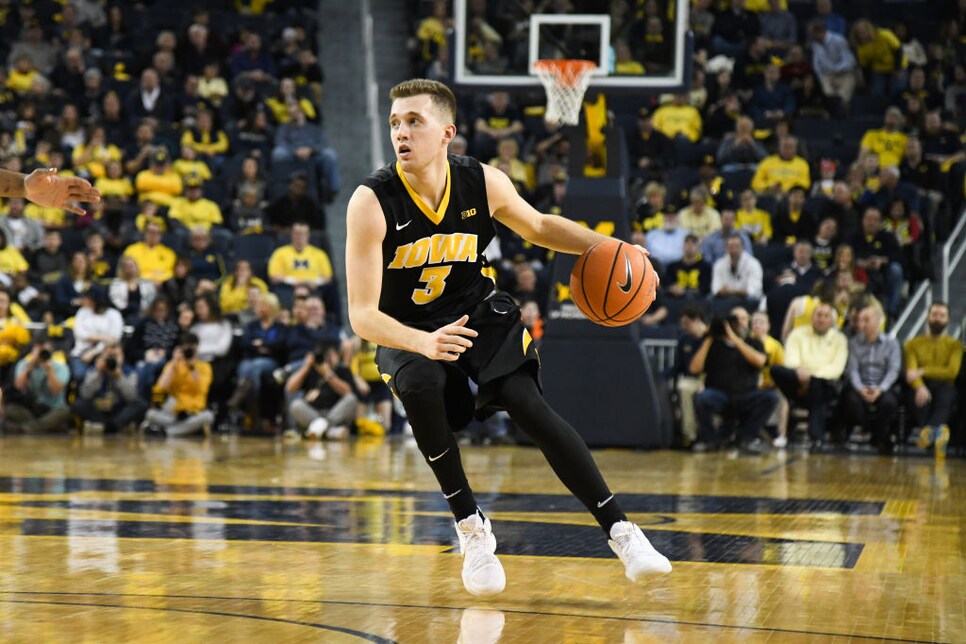 It's been a tough few weeks for our nation. One glance at the news or Twitter will confirm. So here's the rare item that delivers hope.
With his team nursing an eight-point lead against Northwestern this weekend with two minutes remaining, Iowa guard Jordan Bohannon missed a free throw, one that would have given him the school record for most consecutive shots made from the charity stripe. However, after his miss, Bohannon pointed to the sky. For he had missed the foul shot on purpose in order to preserve the mark of Chris Street, who died in a car accident in 1993 while the streak was ongoing.
"Obviously, that's not my record to have; that record deserves to stay in his name," Bohannon told the Big Ten Network. "I've heard a lot (about Street); I've been really close with his family these past couple years and gotten to know them a lot."
Iowa coach Fran McCaffery thought about discussing the scenario with Bohannon but decided to leave it up to him.
"I think under the circumstances, because of whose record it was -- if it was anybody else's record, OK, we can talk about it," McCaffery said. "But the circumstances under which a family member of ours is taken from us -- we remember that. He's an Iowa kid, you have another Iowa kid, ties the record. I didn't know he was gonna do it, like I said -- he points to the sky and missed it. That says a lot of about him."
Sure, it was technically a insignificant game between two teams that won't make the NCAA Tournament, yet -- considering the wave of scandal that's engrossed college basketball -- you could argue it was one of the more meaningful moments of the season. And one that instilled a little faith in humanity.