The Loop
Inverness Club's "Hinkle Tree" all grown up
TOLEDO, Ohio -- Thirty-two years is a long time. If someone at the U.S. Senior Open doesn't think so, he just needs to walk out to the eighth tee at Inverness Club.
The "Hinkle Tree," was a modest, scraggly Black Hills Spruce about 15 feet tall when it was hastily planted on USGA orders after the first round of the 1979 U.S. Open to try to prevent Lon Hinkle and Chi Chi Rodriguez from repeating the dramatic shortcut they took on the par-5 eighth hole in the first round. (The arboreal audible didn't work; the golfers again hit tee shots into the adjacent 17th fairway so they would have shorter approaches to No. 8.)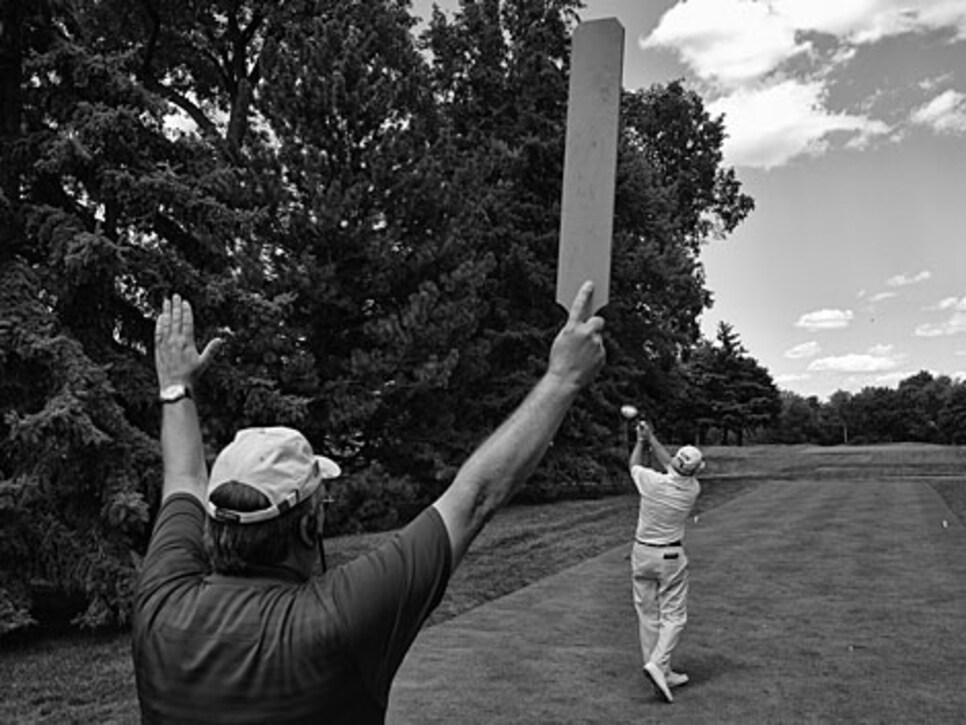 The "Hinkle Tree" is directly behind the marshal's paddle as Tom Jenkins tees off No. 8 in a practice round.
There won't be any shortcuts taken at Inverness' 566-yard eighth hole this week. The infamous tree is now at least 40 feet tall and has been joined by a couple of other large trees on the left side of the tee, creating a veritable evergreen wall.
But the Hinkle Tree, which cost $500 to buy and hurriedly put in place three decades ago, is still a talking point at Inverness. Other clubs have lots of trees, but none with quite the origins of that all-grown-up special spruce.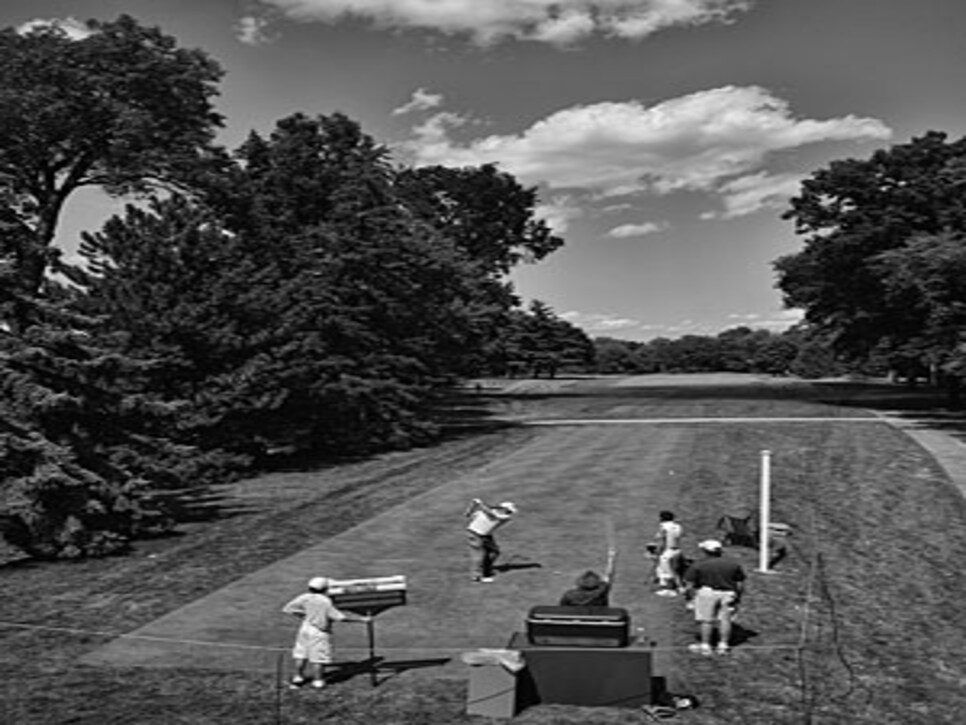 The "Hinkle Tree" is part of an evergreen wall to the immediate left of the eighth tee, making it impossible to do what Lon Hinkle and others did in 1979.