The Loop
Inverness Club looks likely to host 2021 Solheim Cup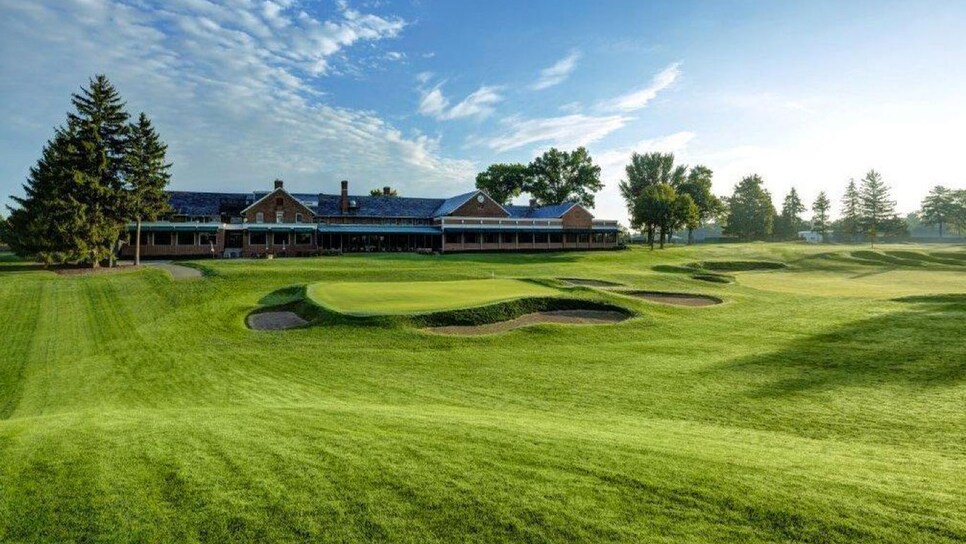 The Inverness Club in Toledo, Ohio has a long history of holding marquee golf events, having been host to four U.S. Opens, two PGA Championships, two U.S. Senior Opens, two NCAA Championships and a U.S. Amateur. Come Wednesday, it appears it will be adding one more to the list: the Solheim Cup.
The Blade in Toledo reported Tuesday that the club has won the 2021 bid for the biennial event, which pits the top U.S. female professionals against their rivals from Europe. LPGA officials have sent out a news alert that there would be a "special announcement" from Inverness Club on tomorrow at 3:30 p.m., presumably making the announcement official.
The club submitted a bid for the 2021 Solheim Cup in May and seemed like an logical fit given that the Toledo community has hosted an LPGA stop, once known as the Jamie Farr but now called the Marathon Classic, for most than three decades. The success of that event, the second-longest running tournament on the LPGA Tour, hints that finding corporate sponsors of the Solheim Cup would not be too difficult a task.
Among the other clubs bidding on the 2021 Solheim Cup was Lancaster (Pa.) Country Club, which most recently hosted the 2015 U.S. Women's Open. According to a report at LancasterOnline.com, Lancaster C.C. president Ted Bloom sent a letter to the membership last Friday saying that the club "finished a very close second to Inverness Club."
Other clubs vying for the Solheim Cup included Scioto Country Club in Columbus, Ohio, Brooklawn Country Club in Fairfield, Conn., and Oak Tree National in Edmond, Okla.
Before the Solheim Cup, Inverness Club will also host the 2019 U.S. Junior Amateur Championship.