The Loop
Introducing Pine Lakes C.C.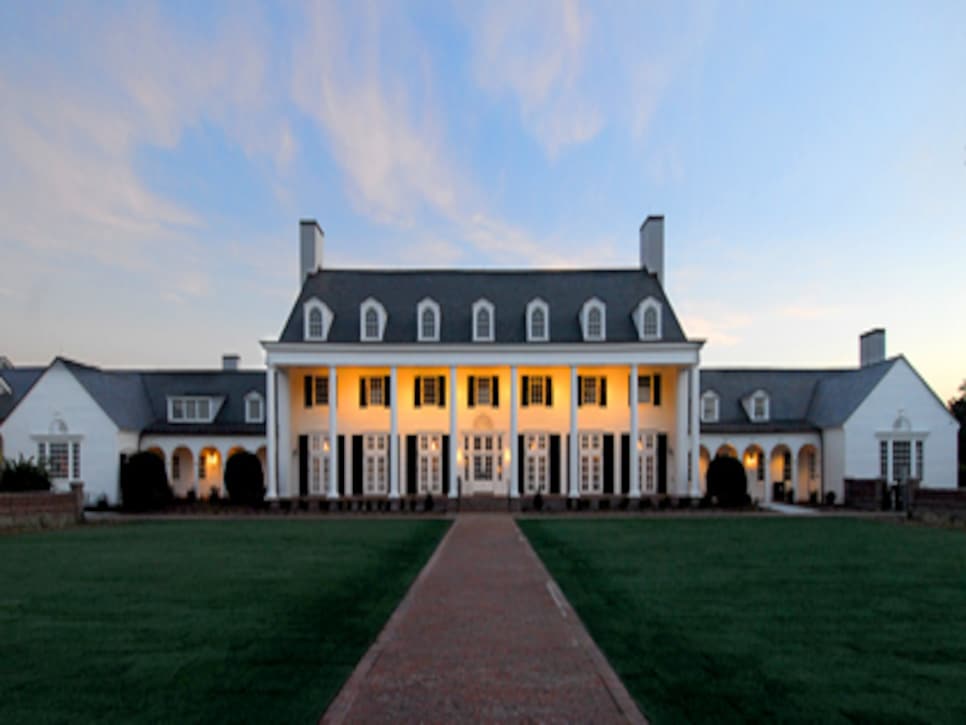 "Thank you for calling the Granddaddy . . ." That's how they answer the phone at the new Pine Lakes Country Club.
This isn't exactly The Curious Case of Benjamin Button, but there is an old golf course in Myrtle Beach that just got a lot younger. Proof money can't but you love, but it can buy you a pretty sweet facelift. Nicknamed "the Granddaddy" because in 1927 it was the first course on what would become the "Grand Strand," the Pine Lakes Country Club reopened today after a 20 month, $15 million restoration project.
What once was the Ocean Forest Club, the history and the fact sheet on this place gives good info:
--The clubhouse (pictured above) was designed by Henry Bacon McKoy, which he did right after he finished designing the Lincoln Monument.
--St. Andrews native and first PGA of America president, Robert White, who consulted with Donald Ross during the planning process, designed the original course. (Some say there's evidence of Alister Mackenzie influence--the seventh hole at Pine Lakes looks like No. 12 at Augusta National.)
--Vanderbilts, Rockefellers, Gene Sarazen and Sam Snead, who shot 78 there on his 78th birthday, were among some of the big names who frequented the course.
--In 1954 the Snug Pub was where Henry Luce sat around a table with other Time Inc. executives and editors and came up with the idea of an all sports magazine. (That would be the little fish wrapper we know today as Sports Illustrated.)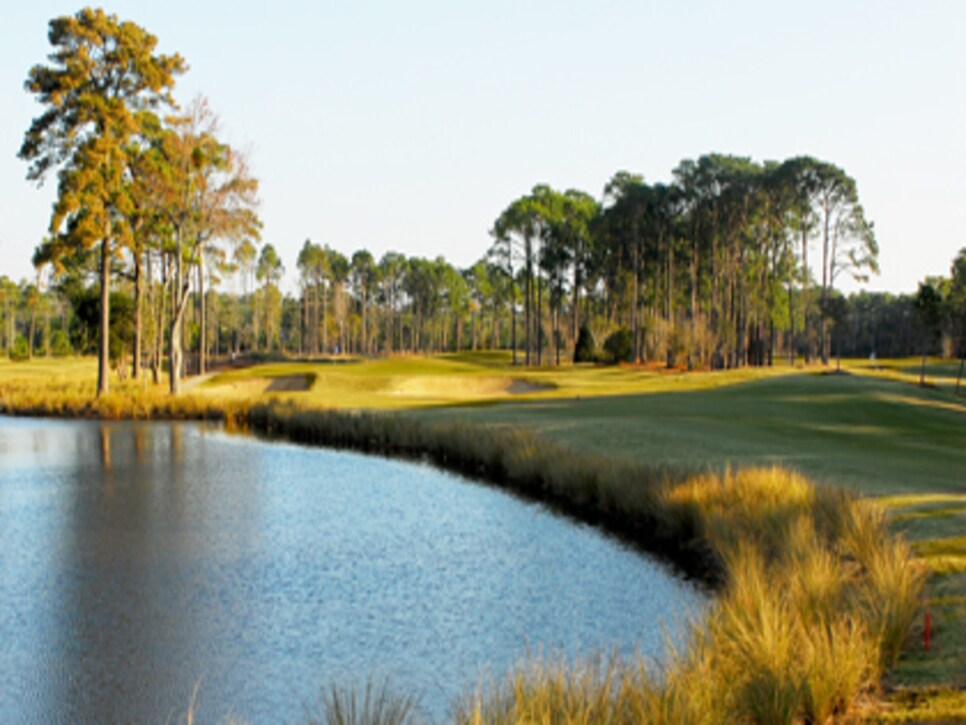 The new course (first hole pictured above), was redesigned by Craig Schreiner. It's still short (6,609 yards) but that just means I get to play the back tees without having to constantly look over my shoulder and comment to my playing partners, "How hard would this hole be from way back there?"
I clipped this graph from the press release: "My design challenge was integrating the nine newer holes with White's nine original holes," said Schreiner. "This task was made easier by Burroughs & Chapin Golf Management's vision, which gave me the opportunity to reshape the entire golf course. The end result was improved consistency in the strategic play quality and the aesthetics of every hole, while preserving the historic-view corridors of those original 16 holes. Remarkably, the 80-year old clubhouse can be seen from all 16 of these holes; unlike most golf courses today."
Schreiner designed two holes from scratch to replace two of the old holes that were removed to create a new entry into the club, which is only a few miles north of the Myrtle Beach airport.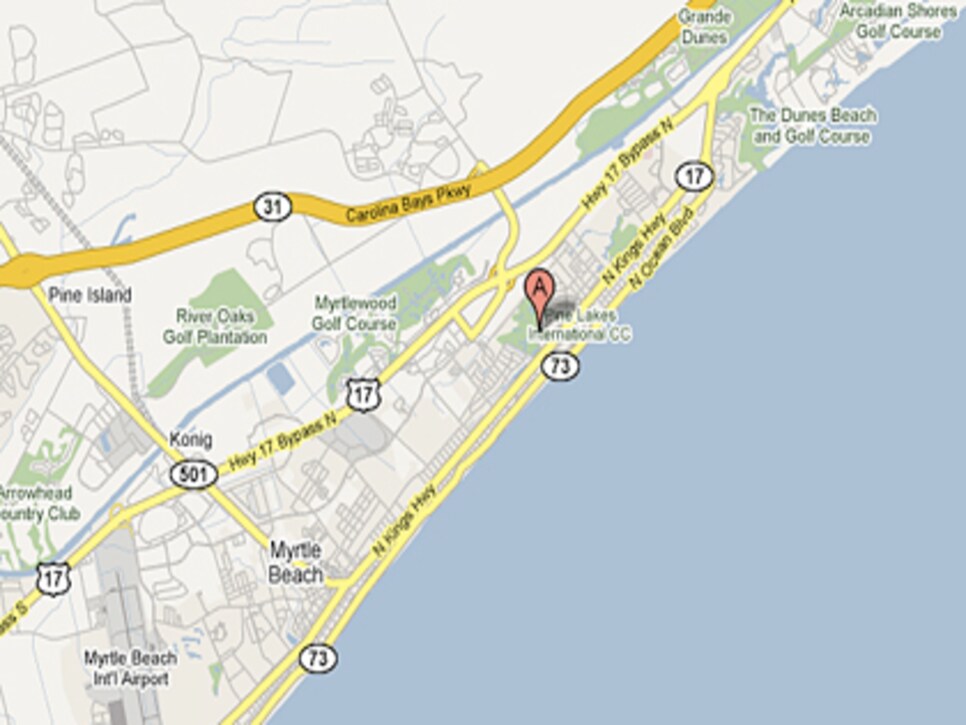 On the Pine Lakes website I booked a tee time for a foursome next Saturday at 8:00AM. The green fee was $125 per player and a $24 per person cart fee.
I'd pay a lot more for the place responsible for the start my career AND the Swimsuit Issue.