The Loop
International shorts rule now in effect
The Sunday Morning Group gives an extra handicap stroke to anyone who wears shorts after November 1 (and two strokes after December 1). It was so cold and windy on Sunday that Gary, our terrific superintendent, lit a fire in the clubhouse for us after he and his crew had finished mowing the greens: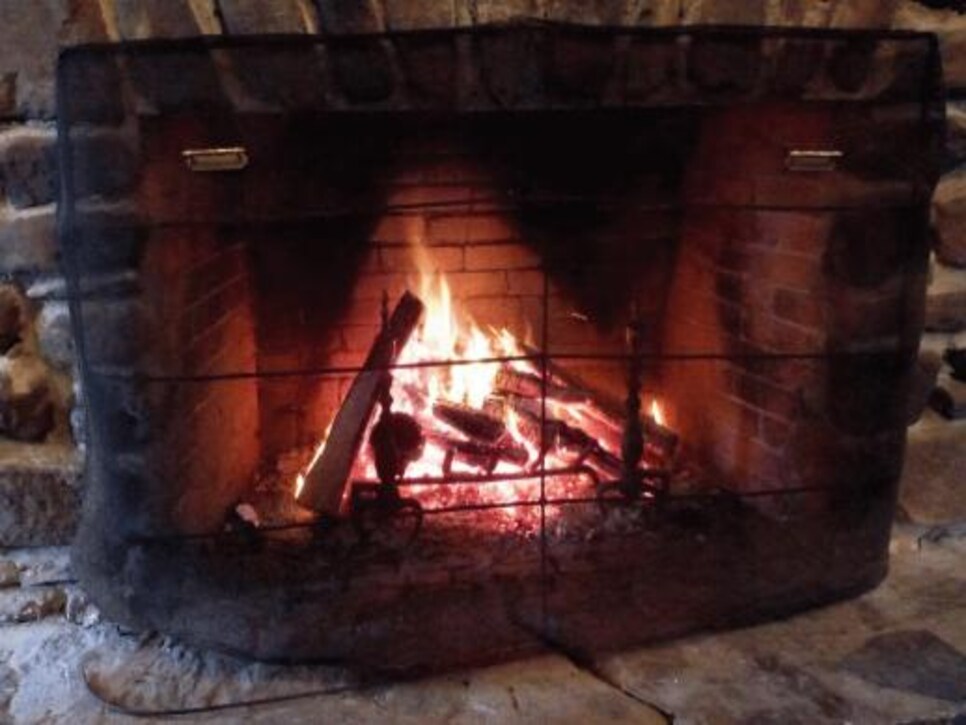 Only two guys wore shorts: Fritz and Mike A. -- and Mike didn't get anything for it because we played off zero that day and he already gets 14 shots, the S.M.G. maximum. But he believes in not letting the weather boss you around.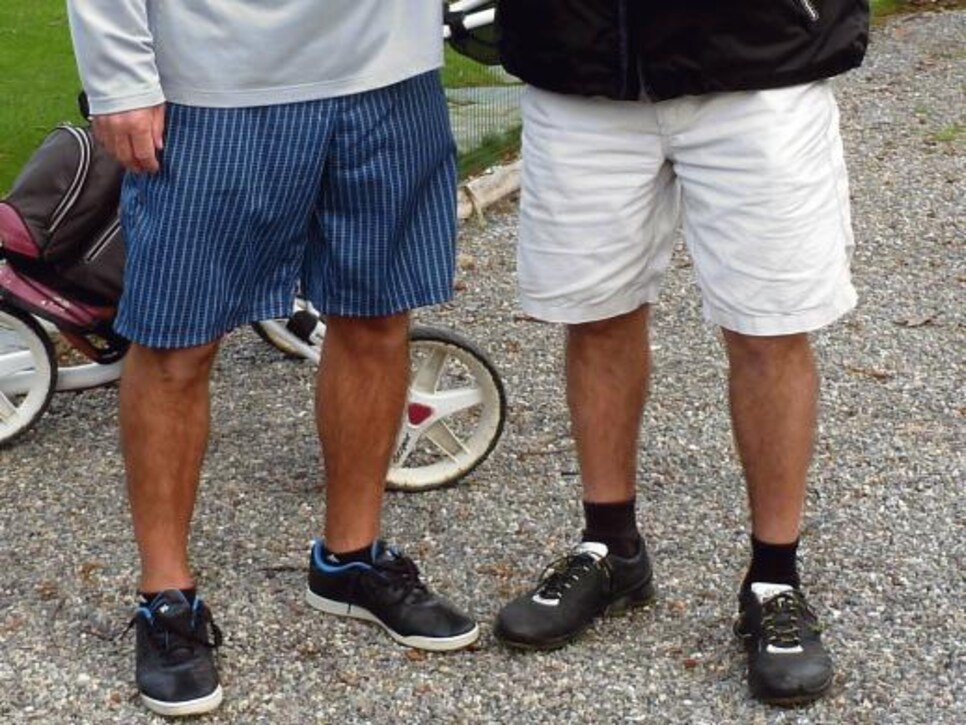 The wind was blowing so hard that it kept tipping over the rocking chairs on the S.M.G. patio: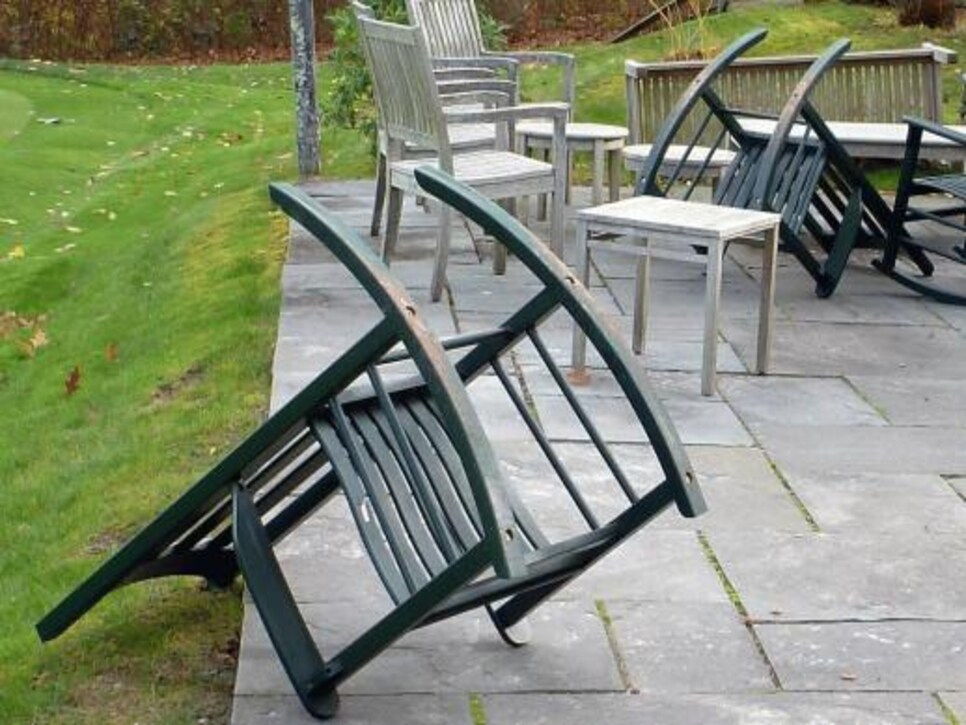 Still, eleven guys showed up, including Corey, our terrific pro: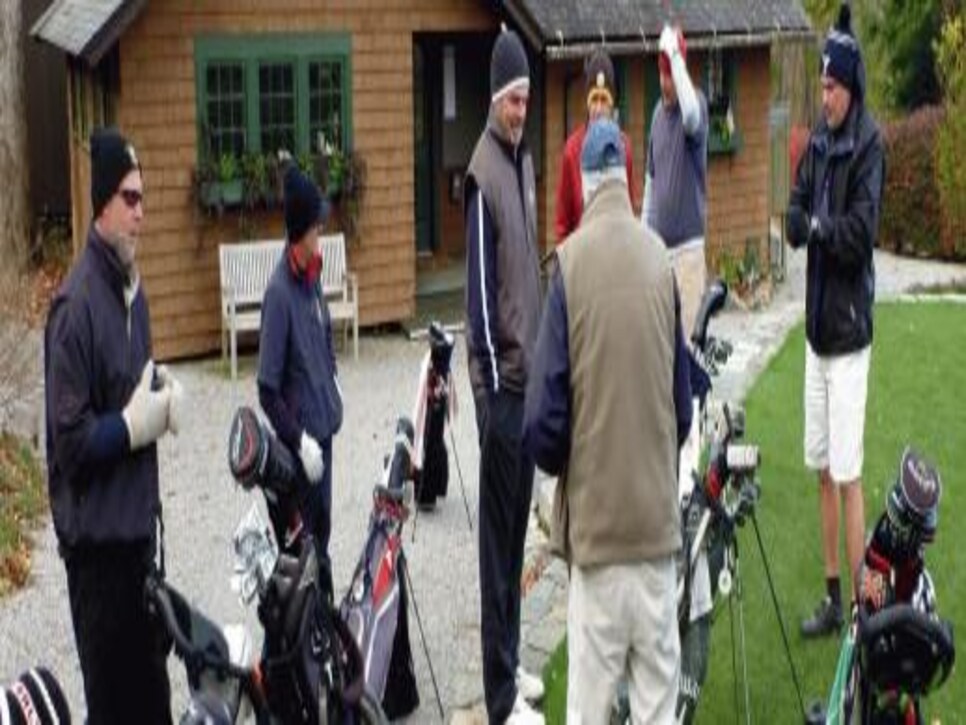 Nobody had remembered the Jagermeister, but Corey found a bottle of something in the clubhouse, left over from the member-guest. There were fruit flies lying on the bottom, but not that many, and they weren't moving.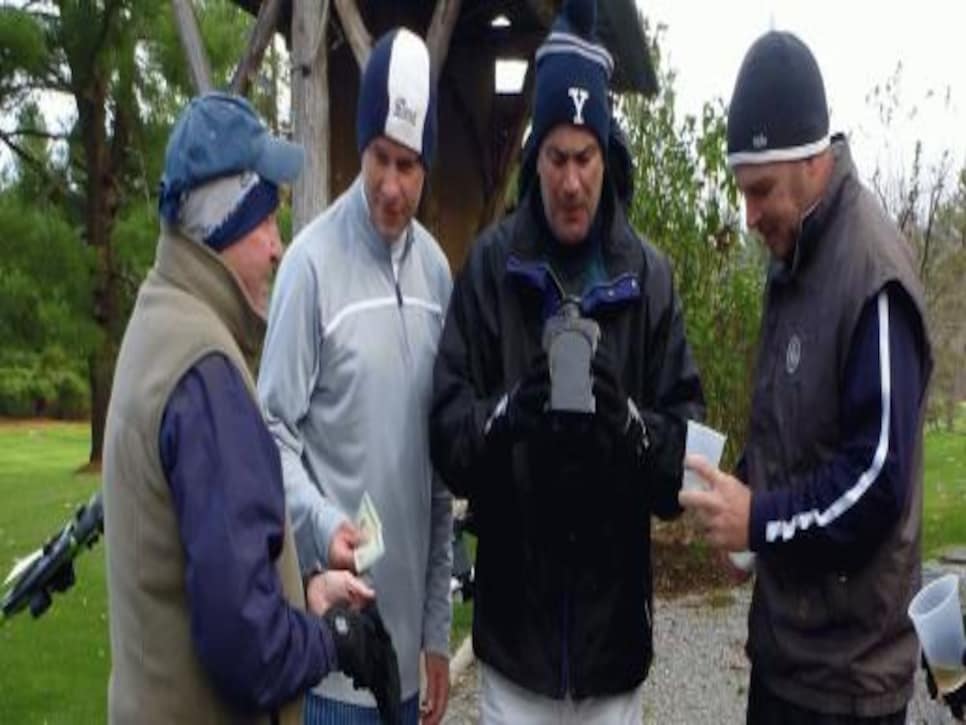 The wind blew so hard while I was hitting a shot on the sixth hole that my pushcart took off like an iceboat, ran full speed down the steepest part of the fairway, and crashed nose-first into the creek. The front wheel buried up to its hub in the opposite bank, but the cart didn't tip over, and nothing fell out:
Afterwards, we did skins in the clubhouse, which was still warm from Gary's fire.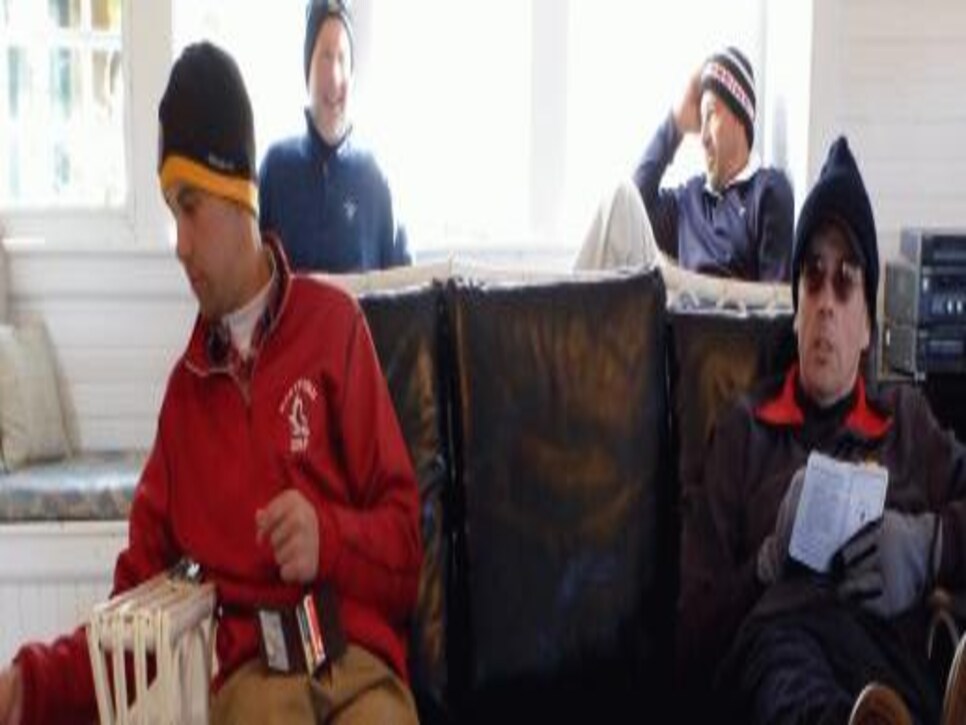 Then five of us went out to lunch.