The Loop
International Drain-the-Beer-Keg Day
Every fall, around the time the golf shop closes for the season, the Sunday Morning Group prepares for winter by spending a day finishing all the beer that's left in the kegerator, so that the kegerator can "self-clean" over the winter.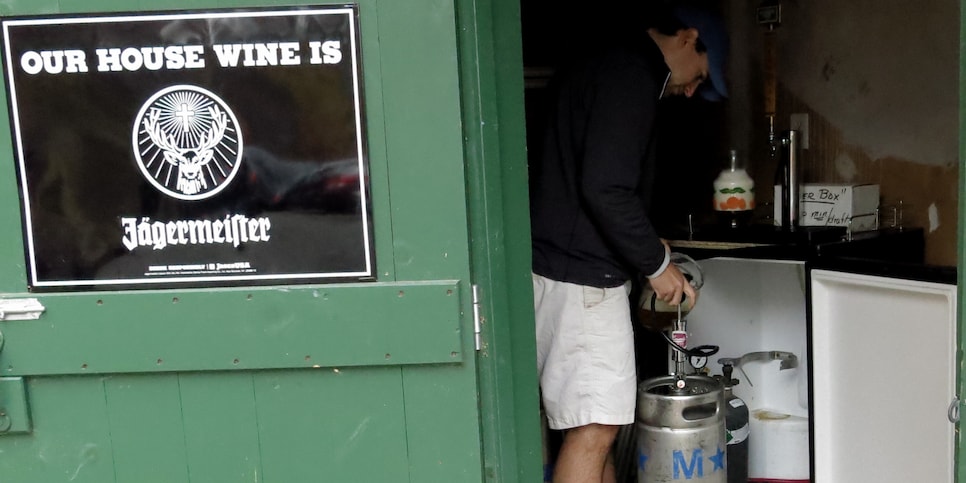 This year, finishing the beer was made extra challenging by the fact that all the beer in the kegerator had actually been finished the day before. The solution (devised by Chic and Mike A.) was to buy a new keg, and finish that: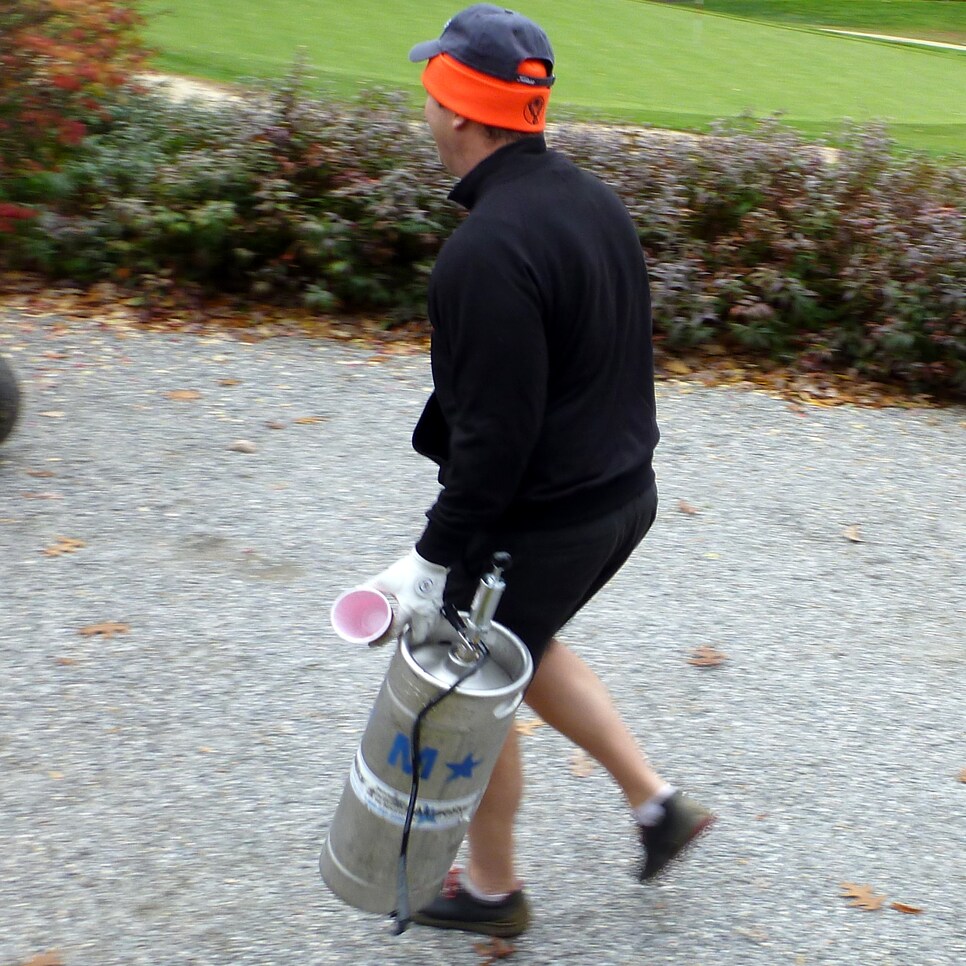 First, though, there were Bloody Marys and Jagermeister on the first tee: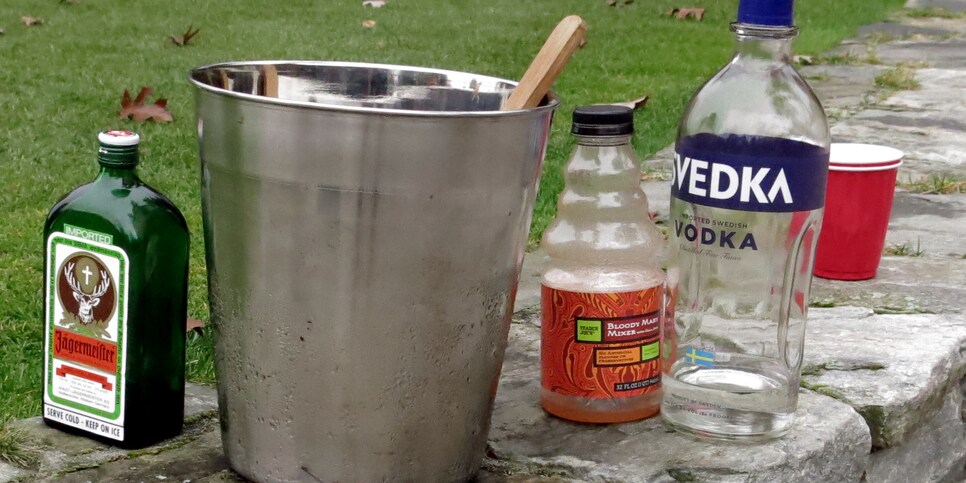 And, of course, we played our regular Sunday round, during which Tim D. secured his position as the year's leading money winner: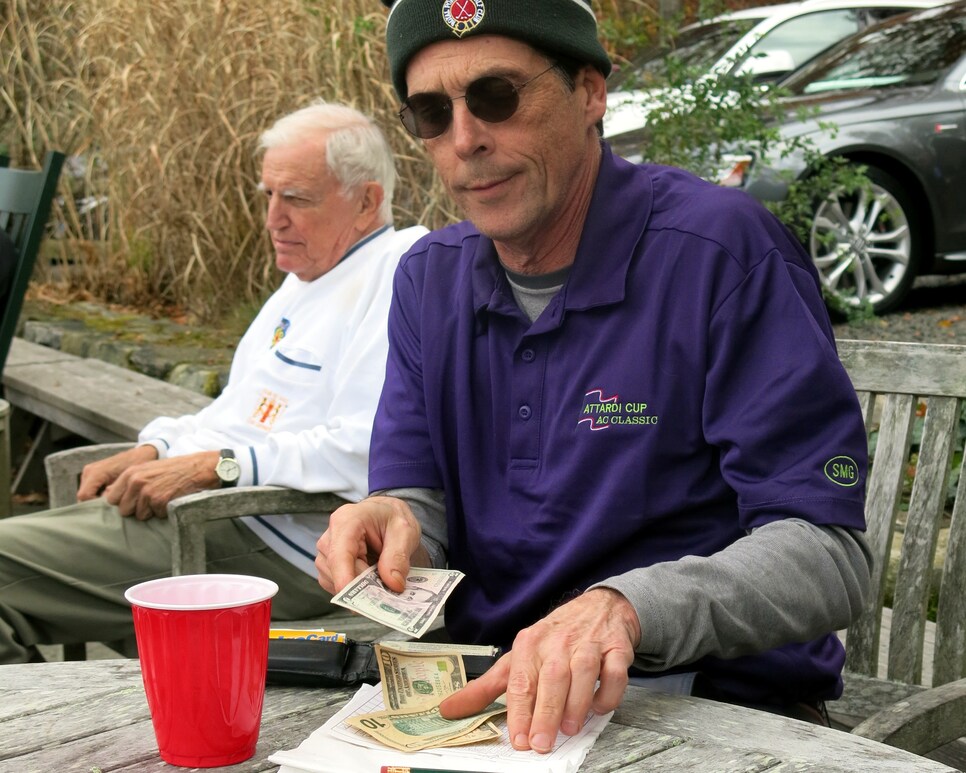 Then Justin helped Fritz and Tim C. run a 100-foot-long cable from the golf shop to the clubhouse, so that we could watch football if anyone could figure out how to make the TV work. (No one could):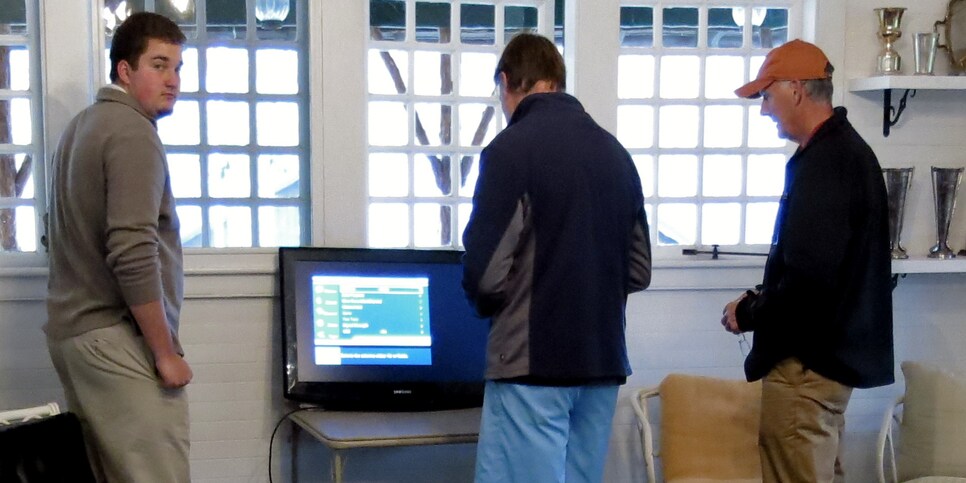 Then, because there was still some beer left in the keg, we played a five-hole cross-country tournament, $10 a man:

The format was two-man scramble -- but if you or your partner lost a ball you had to switch to alternate shot, and if you lost that ball, too, you had to switch to the beer cart: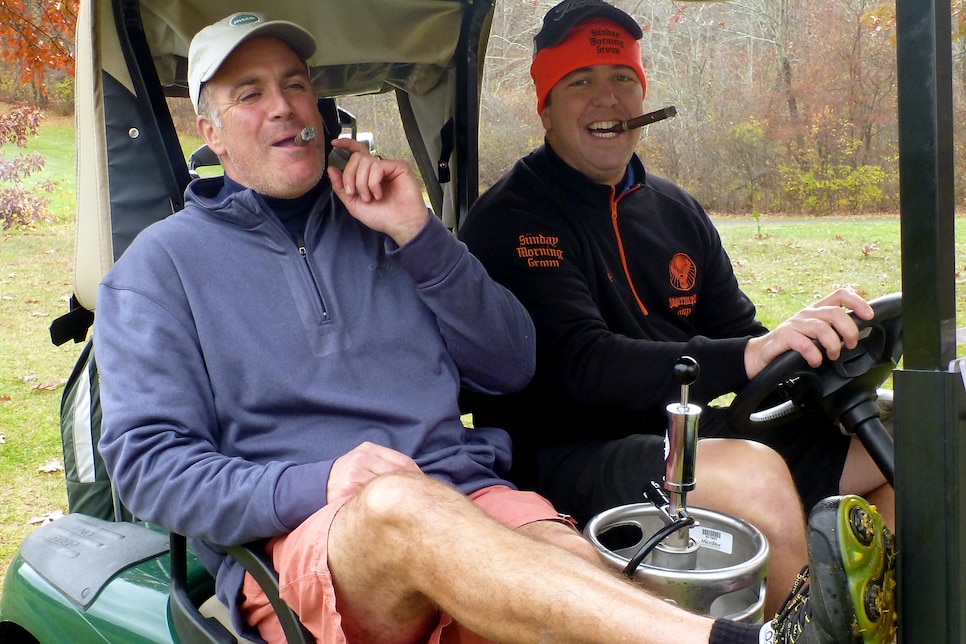 We played from the first tee to the sixth green, then the fifth tee to the seventh green, then the eighth tee to the third green, and so on. Surprisingly many members of my club think our course closes when the golf shop does, if not on Labor Day, so hardly anybody got in our way. Plus, Corey, our pro, was playing with us. Here we are waiting on the second tee while two non-participants finish the first hole, which is about to be "in play":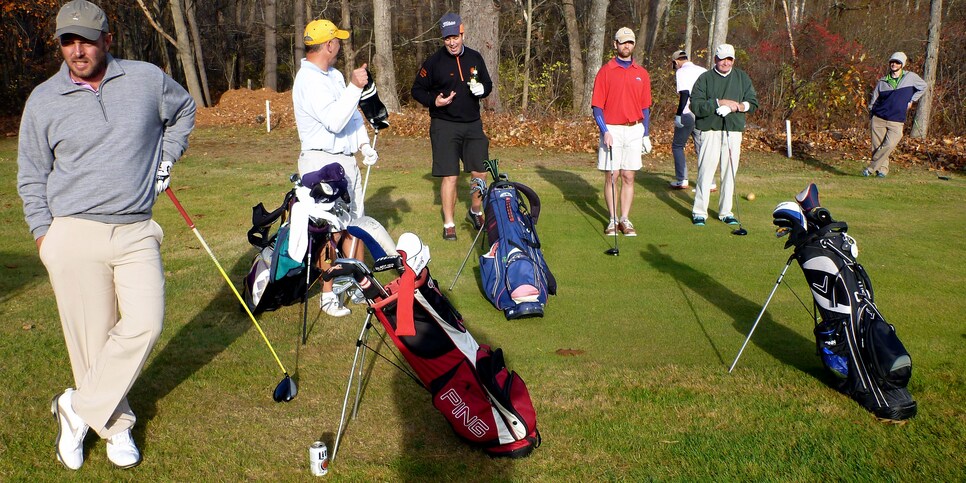 Sad to say, the new keg ran out before the afternoon was over. Our local liquor store had closed already, so Dr. Mike had to drive to the next town to buy more. But everything worked out in the end.