The Loop
Bill Haas cuts brother loose, now leads Masters
AUGUSTA, Ga. -- Bill Haas' family connections to the Masters run deep. His father, Jay, played in 22 Masters. His great uncle Bob Goalby won the 1968 Masters. Both his uncle Jerry Haas and another uncle on his mother's side, Dillard Pruitt, played in the tournament as well.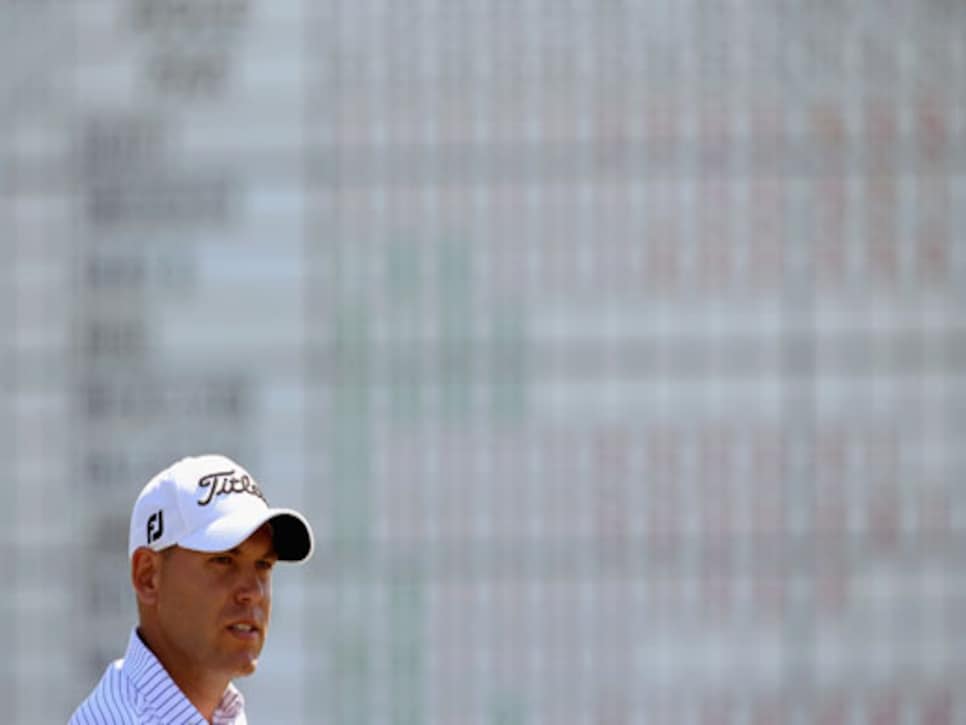 Then there's his brother, Jay Jr., who played his college golf at Augusta State and has caddied in the Masters. Or at least he did, right up until Bill fired him.
Curiously, Bill's first-ever lead in a major, a 68 on Thursday at Augusta National, came not with his brother and longtime caddie on the bag, but with the veteran Scott Gneiser, who took over Haas' bag last week at the Shell Houston Open.
"I needed to switch it up. My brother has been on the bag a bunch for a few years, and I think I needed a change," Bill said. "It's just nothing -- no certain reason why my brother is not working and why Scotty is working. It's just the way it is right now."
Right now, it's hard to disagree with the results. The Masters is the second consecutive week that Haas has grabbed a first-round lead -- he eventually finished T-37 in Houston. Both he and his new caddie think he can hang around a little longer this week.
"We're still in our honeymoon phase," said Gneiser, who's caddied in 12 Masters and was on David Toms' bag when he won the 2001 PGA. "It's probably good for him and it's good for me. If something goes wrong we just kind of shake it off and go on to the next hole."