Equipment
Inside Tony Romo's bag (including a new putter he played) at the AT&T Byron Nelson
Tony Romo didn't play the weekend at the AT&T Byron Nelson, but the NFL star turned broadcast analyst acquitted himself well on his home course, where the man with the +0.4 Handicap Index shot eight over par for the two rounds at Trinity Forest G.C. For the event Romo had a new putter in his bag as well as a mix of other clubs while Padraig Harrington—a Wilson staff player for some 20 years—had a set of the company's irons in play. Beau Hossler and Thomas Pieters were among other players making equipment changes, too, as the tour paid homage once again to Lord Byron's legacy.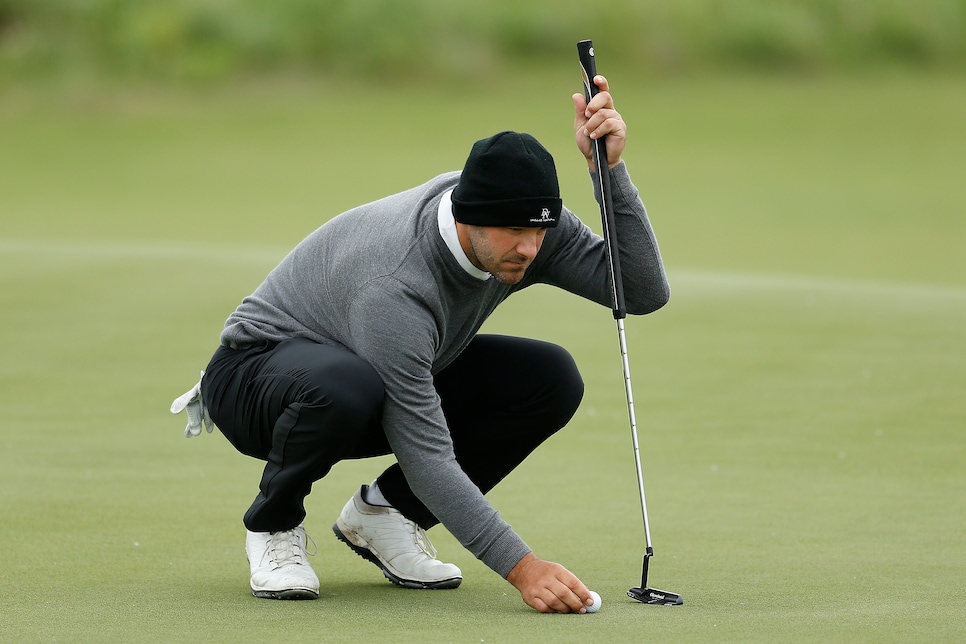 Padraig Harrington has played Wilson irons for a number of years, but often uses a mixed set of different models. At the AT&T Byron Nelson the Irishman had a full set of Wilson FG Tour V6 irons—a cavity-back design forged from 8620 steel throughout, that uses multiple materials to selectively enhance performance. The long and middle irons both make use of 20 grams of tungsten, albeit differently. The 3-, 4- and 5-irons fuse tungsten into both the low toe (12 grams) and low heel (8 grams) to improve the off-center hit stability of the irons that are most difficult to hit squarely. On the 6- and 7-iron, all 20 of the grams of the tungsten is centered low in the sole, helping to increase launch without increasing spin by lowering the center of gravity. The 8-iron through gap wedge do not use tungsten in the design at all.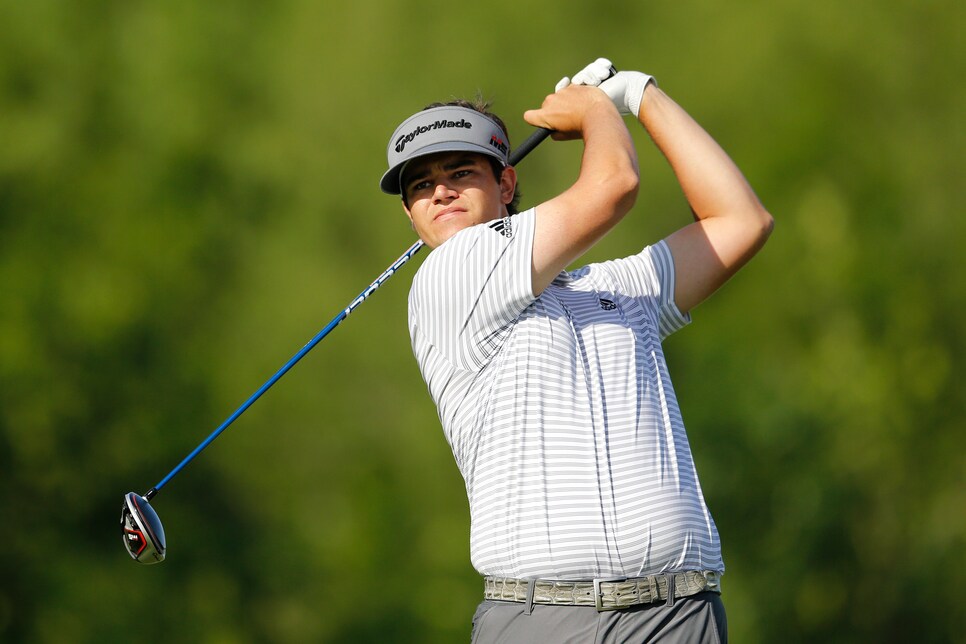 TaylorMade provides golfers with a pair of options in its flagship driver line, although each carries with it the company's Injected TwistFace technology where the face is selectively curved in the high toe and low heel to assist mishits and the face springiness is brought into conformance by injecting a resin behind the face. There are differences, however. The M6 is an easier to launch, slightly more forgiving club while the M5 boasts more adjustability. At the AT&T Byron Nelson, Beau Hossler benched the former in favor of the latter, using the 10.5-degree driver to rank 11th in strokes gained/off-the-tee and fifth in driving accuracy.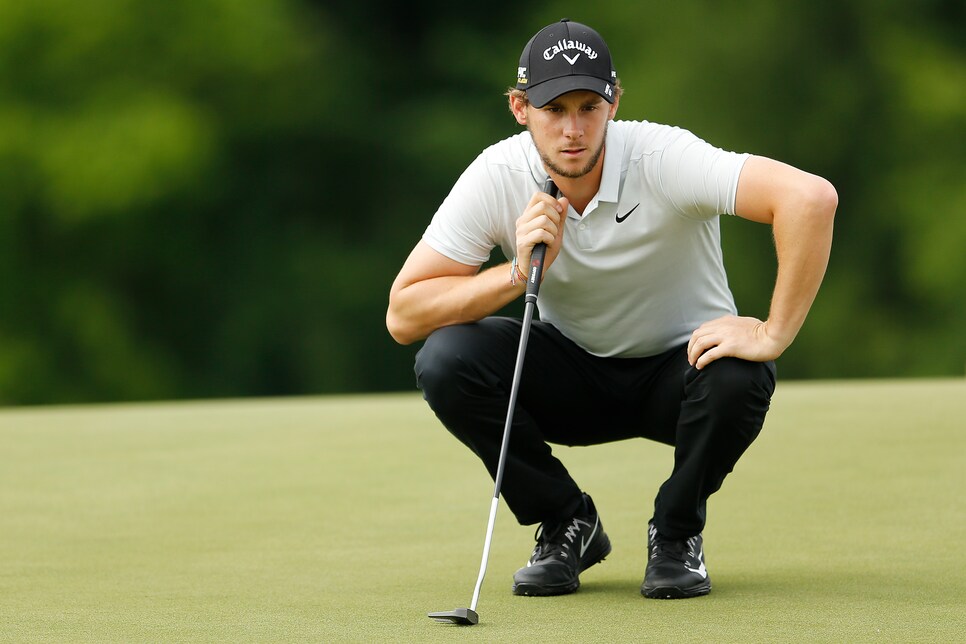 European star Thomas Pieters made a switch at the Nelson to an Odyssey Toulon Stroke Lab Las Vegas mallet putter. The putter features a shaft made mostly from graphite, with steel near the head and extra weight in the grip so the balance point is closer to your hands. The idea being having that balance point in that position promotes a more stable stroke.