News
Inside the ropes for Stricker-mania at Erin Hills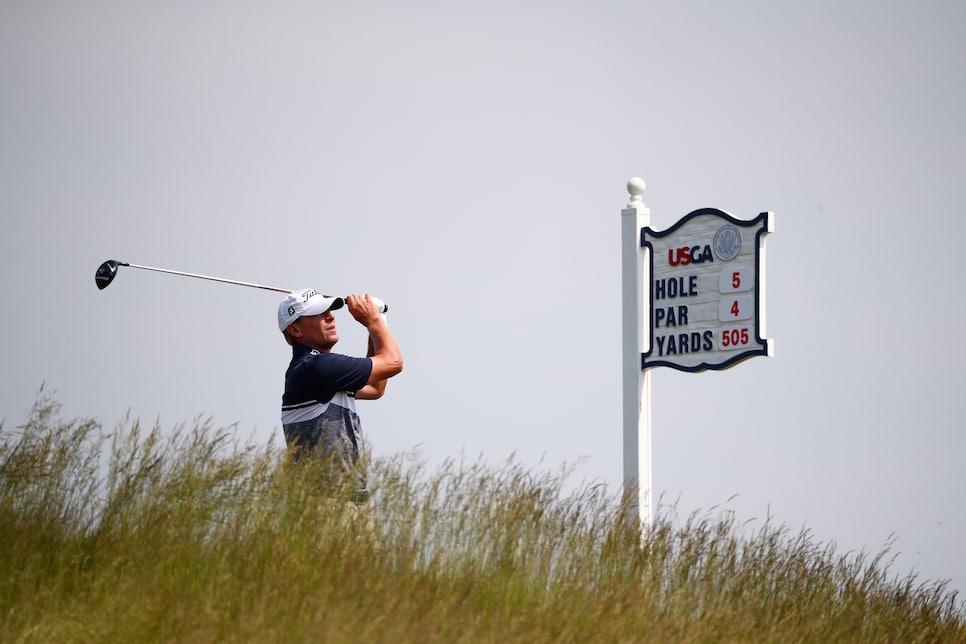 ERIN, Wis. -- "You had to be there" is the consensus when describing Beatlemania. The phenomenon predates me, but I've seen the videos. The palpable euphoria during "The Ed Sullivan Show," mass hysteria at Shea Stadium. Though you can imagine yourself in such a scene, those in attendance swear it cannot be conveyed, that it had to be experienced firsthand. A tad problematic, as the group split 47 years ago. But I did encounter bedlam that comes pretty damn close: walking inside the ropes with Steve Stricker at Erin Hills.
No, teenage girls weren't fainting, although grown men were fluttering. If you're wondering how a 50-year-old with zero major wins became the object of affection at this U.S. Open, here are three reasons:
And what love it is. Striker was greeted with cheers and calls every step of the property, never ceasing to acknowledge and wave back. They're common refrains: "STEVE!", "GO STRICKERRRRR!" and "ON WISCONSIN!" Granted, Stricker attended the University of Illinois, but who are we to rain on the parade?
The masses followed his every move, crowds running ahead to catch a glimpse of their hero. On the 18th, someone called Stricker "Heartland Jesus!" Which is absurd; no way the Savior owns a short game like Strick's.
Better yet, he gave the people what they wanted. Beginning the day at one over, Stricker did his best to mount a charge to the weekend with birdies on the 11th and 14th holes. His nearly jarred his approach on the 18th (his ninth of the day), a shot that sent seismic waves throughout the state.
It brought the grandstands to a standing ovation. As soon as the noise died down, someone yelled, "Pick it up, Steve; it's good!," which brought another minute-long cheer.
Just outside the ropes, a fan mumbled, "It's too much; I can't take it!" And admittedly, this was my initial thought as well, albeit not in the same tone.
When Stricker's application for an Open exemption was denied, a horde of golf insiders disagreed. Which I couldn't understand; yes, he's a local favorite, but doesn't every tournament have a hometown boy? And while he's had a very solid career, it's not like Stricker is knocking on the Hall of Fame's door. A potential move that was sentimental simply to be sentimental.
But I was proven wrong; this is different.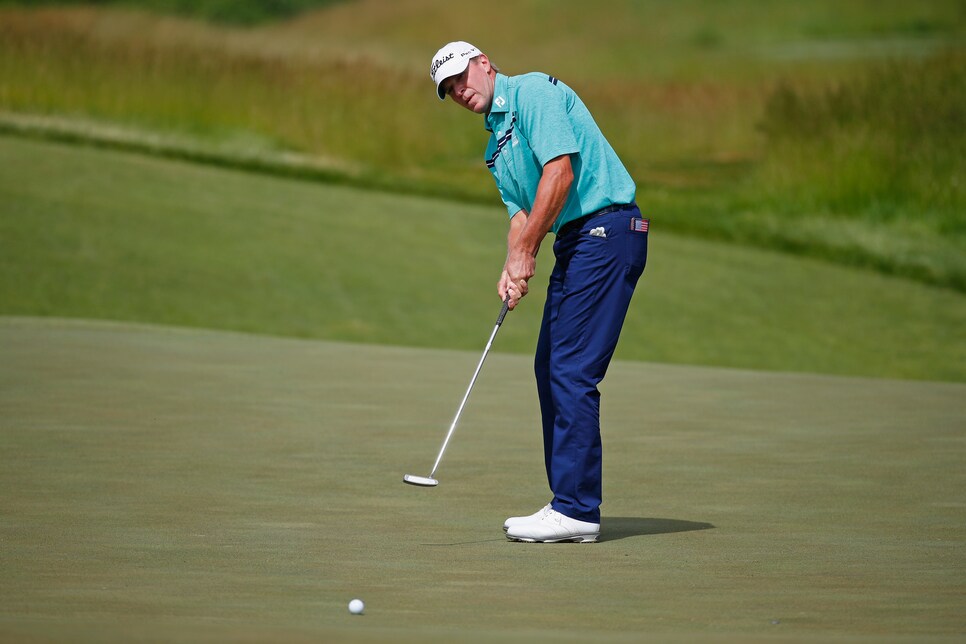 The people of the Badger State are proud, viewing anything Wisconsin related as extensions of themselves. They're loyal to a fault, especially when it comes to their sports stars. Moreover, when it comes to golf, the state doesn't have a ton of representatives. Andy North won two U.S. Opens, and Sherri Steinhauer was a helluva player in her heyday. Jerry Kelly and Mark Wilson are somewhere in the conversation as well. Jordan Niebrugge, currently on Canada's Mackenzie Tour, is on the horizon. But it's a short list.
When Stricker qualified, many asserted it was extra special since he had to earn it. Undoubtedly true; in that same tone, I'm starting to wonder if the USGA should have given Stricker the free pass.
For who else could inspire strangers to high-five each other? Parents to wave their children to get a glimpse? Spur men to legitimately hide their eyes as the waterworks began? After spending a week in Erin Hills, I can't picture the tournament without him.
This is a once-in-a-lifetime opportunity for many Wisconsin attendees; who knows if the U.S. Open will ever return. This event is just as much theirs as the players. That Stricker was able to give them this moment is something they'll never forget.
Stricker finished his round even par, stumbling a bit on the back nine. At one over for the tournament, he's right there on the cut line. Even if he doesn't make it to Saturday, the thunder and goodwill he generated will roar well past this weekend.
I'm sure this all sounds hyperbolic. I guess you had to be there.